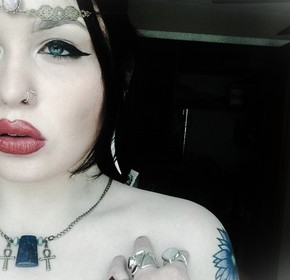 This 22 year old soul is searching for the meaning of life through art. A self- proclaimed nomad, described as 'a hippie with a little bit of grunge,' Kateri is passionate about seeing the world from all perspectives.
From working as a corporate makeup artist in greater NYC to hostel-hopping around Europe, Kateri channeled her life experiences into an album with no shortage of inspiration. Written over a two year period of self-discovery, she conveys her innermost thoughts & feelings in every strum of the guitar and fingerprint on the piano.
Actively pursuing her path in music since the age of 14, Kateri recorded a catalogue of works with many multi-platinum producers. Her first demo produced with Heather Holley & Rob Hoffman (Christina Aguilera) caught the attention of her next collaborator. Her first full length project recorded with Rob Fusari (Lady Gaga, Beyonce) was released under the artist's birth name when she was 17 years old.