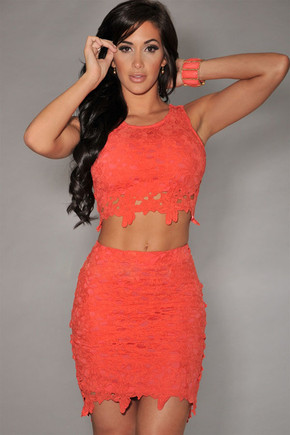 Being aware of how to buy a midi skirt will guarantee an easy and pleasant experience every time you shop for skirts. The midi skirt's design is to fit various body types and occasions. The ideal length of a midi skirt is one that falls somewhere between the knee and ankle. This is a popular type of skirt owing to the elegance associated with its midway length.
Diversified Style
Skirts have been essential wardrobe items for women since time immemorial. They diversify the closet and can pair with different tops and forms of outerwear in both formal and casual settings. Midi skirts range in the length with some women opting for those fall right between the knee and calf or slightly beyond. Midi skirts are made of a wide range of fabrics with endless options for buyers to choose from.
Different Types of Midi Skirts
Determining which hem length is ideal for you will involve trying out different skirts and finding the perfect fit. Aside from the well known elegant length of a fashionable midi skirt, it is important to note that the skirts come in a variety of styles. The midi skirt style and length that you opt for will depend on what you prefer and what you feel suits you best.
• Uneven hems form the trendy asymmetrical skirts that are typically longer on one side. The finish of the hem may be smooth for a classic look or rugged for an edgy appearance. The fabric used to make such skirts is usually soft and light to facilitate flowing movement. Red polka's perfect guide on essentials showcases the items every woman needs to have.
• A line skirts can be made of virtually any type of material and they suitable for most body types. They are fun, flattering and can be worn anywhere. An A line skirt looks good when it reaches the knee or the middle of the calf. A skirt with a rounder shape looks better when its hemline reaches the middle of the calves.
• The Bohemian look is achievable by wearing a midi skirt that is wider at the bottom. The skirt fits the waist of the wearer snugly before tapering gradually downward. The skirt may contain extra fabric for draping and other embellishments. Such a skirt is a great choice for women who want to accentuate their figures.
• Pencil skirts also feature a snug fit around the waist and legs. Slits are usually included in the design to make it easier for the wearer to move. Pencil skirts easily transcend from day to evening wear. They lengthen the owner torso and are preferable for people who go want skirts that fall slightly below the knees.
• A wrap around midi skirt consists of extra fabric that needs wrapping round the body and fitted at the waist. The hems of wrap around skirts vary and can be straight or uneven. Wrap skirts can be worn casually or accessorized for formal events. Take a look at the latest creative times's guide on accessories.