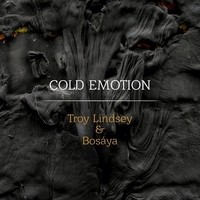 Troy Lindsey & Bosaya's "Outlaw Love" is a lazy river of comfortable country grooves. With a true feeling of Americana "Outlaw Love" nicely embodies all that is good about articulate, thoughtful country rock. It is a restrained and tasteful piece of work. From the steady persistent rhythm to the colorful guitar work the entire piece shimmers with the ultimate expression of joy. By letting the song leisurely amble along Troy Lindsey & Bosaya take some time to fully explore the world at large.
Audio: http://www.reverbnation.com/troylindsey/song/21965033-outlaw-love
A gentle mixture of guitar and piano wafts into the air. Troy Lindsey's voice takes the center stage. Quiet yet insistent the piano serves as the backbone of the song. Guitar work is crisp and nimble expressing a sense of hope. With the clever lyrical work at times Troy Lindsey's work reflects upon the state of the world. Vocals fade out of the mix allowing for a greater sense of interplay between the guitars and piano. Little flourishes of their skill is ample enough evidence of the mastery of their craft. Through limiting their solos and remaining in tune with the rest of the song, the piece itself radiates with a sense of meditative calm.
Such a beautiful track to have in the background of a long arduous weekday, after the workday is done and the mind wanders. The sense of freedom from the obligations of the world melts away just a little bit with "Outlaw Love".
http://www.reverbnation.com/troylindsey
Posted by Beach Sloth