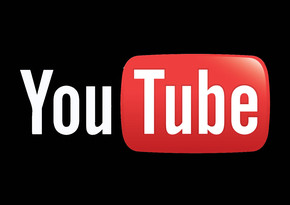 The powerful converter allows users to download up to 99 songs at a time. Downloading music files seems as though it should be easy: one plugs in the url, converts the file, and downloads it to their device. However, some downloaders don't create the right files or are not compatible with certain sites or operating systems. Additionally, one often has to download songs individually or in small batches, which takes up time. Finally, there's the question of whether downloading songs from YouTube or other devices qualifies as piracy. Thankfully, Flvto is finally here to help.
The Flvto YouTube Downloader is a completely free service that allows users to download up to 99 files simultaneously. A convenient service that doesn't require any form of registration, Flvto is also committed to keeping its users' data private. Additionally, Flvto is compatible for videos on a number of different hosting sites and convert to many file formats on any operating system—it even provides browser plug-ins to make everything as simple as possible.
Finally, regarding the question of whether downloading these files is piracy: most laws state that it is perfectly legal to download music that one has acquired legally (via a site like YouTube) and listen to it. It is only illegal to do so if one plans to distribute or sell that music. Laws do vary, so it's prudent for individuals to check the laws in their country, state, etc.; however, the majority maintain this. A totally legal service, Flvto is the fastest and most convenient option for converting and downloading music files online.
Flvto YouTube Downloader for Mac
The Flvto Youtube Downloader for Mac is the brainchild of those at Hotger. Founded in 2005 by a team of three passionate and entrepreneurial developers, the company has now grown to 30 talented developers, design gurus, and marketers. Their free Flvto app is gaining in popularity, ranked within the top 7,000 websites in the US and the top 10,000 worldwide.
For more information, please visit – http://www.flvto.com/youtube-downloader-for-mac/.
Follow @FlvTo on Twitter.
"Like" Flvto YouTube Downloader for Mac at – http://www.facebook.com/flvto.