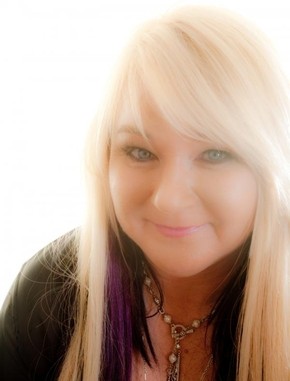 Hello there good people of the world, it is so nice to be here again with you today. We have another awesome feature today but before that lets see what is going on in the music biz. First up, CMT announced today it would – for the first time in its history – finance and produce a music video for an artist. At a CMT event today in Nashville, the brand announced it will produce the music video for Chris Janson's summer anthem, "Buy Me A Boat," with plans to add the video to heavy rotation. Sounds like a good fit and CMT already has a built in fan base. In other news, Live Nation Entertainment and Bonnaroo's founding partners, Superfly and AC Entertainment, announced the completion of a new partnership, through which Live Nation assumes a controlling interest in the Bonnaroo Music and Arts Festival. "The addition of Bonnaroo builds on Live Nation Entertainment's world leading festival portfolio of over 60 marquee festivals such as: Austin City Limits Music Festival, Lollapalooza, Reading, Leeds, T in the Park, Electric Daisy Carnival, Rock Werchter, and Watershed Music Festival to name a few," said Michael Rapino, Live Nation CEO and president. So today we have the #1 lesbian dance artist by the name of No Angel. I caught wind of this talented woman and her sexy video for "Ecstasy" I had to have more and so will you. Join us today as No Angel speaks on getting into music, her alias No Angel, her mom's feelings on her music, and so much more! Also of note, No Angel's latest single "Throwaway Girl" has moved up eight spots on the National Ranking charts.
Stoli: Where are we talking from today and do you think winter will ever leave us?
I live in South Florida and Costa Rica, so I don't really get to experience winter, in fact I try to avoid it because I don't like to be cold.
Stoli: Give us a glimpse into how an average weekday starts for you and how much does music play into your routine?
I guess I'm pretty lucky because I am fortunate enough to do just about anything that I would like to do on any given day. I travel alot, so last week I was in Costa Rica and this week I am in South Florida. I have been writing some new music for an upcoming album that I am trying to complete this year and my daily experiences play a large role in my writing and musical journey.
My life used to be really chaotic , but I have learned to slow down a bit and enjoy more of the beauty in this world, which is why I decided to buy a second home in Costa Rica.
Stoli: At what age did you start getting into music and at what point did music become more than a hobby and more of a career path?
I was one of those kids that drove my parents nuts becuase I used to make them sit in the living room while I put on a "show" for them. I would lip sync or sing to my favorite albums, do costume changes, and pretend I was a superstar. I remember doing all of this in the second or third grade, so I started early. I never really became serious about singing until I developed a closer relationship with the late Actress/singer Kaye Stevens and she gave me an insight into what it is like to be famous since I used to attend her performances and hang out with her backstage. I decided that if I could make people happy with my singing like she does, then I would be successful in my own mind, and if I could get paid for doing something that I love, then that would just be the icing
on the cake.
Stoli: Would you say that your friends and family have been supportive of your musical journey?
This is a touchy subject for me. I think my mom is supportive, but does not really like the style of music that I sing. If she had her way, I'd be singing country music. I have other family members who have never commented at all about my music and probably have never even listened to it. The rest of my family and friends are very supportive and of course are my biggest promoters.
Stoli: Besides fame & fortune what are you looking to achieve in life through music personally and spiritually?
I personally want my music to mean something to people. I want it to be a situation that they can relate to and feel some sort of emotion whether it be happiness, sadness, love, or even just a memory that is brought to light. Spiritually, I realize that my talent is a gift that was given to me to learn and grow upon. I am grateful for this gift and I just hope that I am on the right path. If my music makes people dance, sing and enjoy that particular moment in their lives, then I think I must be doing something right.
"Ecstasy"
https://www.youtube.com/watch?v=yTKKRPonFwA
Stoli: What is the meaning behind your musical alias No Angel and how does that describe you as a woman and musician?
I chose "No Angel" as my name because this is my alter ego. In my personal life, I am all about being a perfect human being. I am hard on myself at times because I constantly strive to do what is best for others or what other people want me to do, and I put myself last. In my musical life, "No Angel" is all about herself. She is sexual, dominating, and portrays the bad girl image.
Stoli: Besides music you are also an awesome dancer, how was it as a performer on the new ABC Television Show "The Upbeat Dancer" and has that attracted music fans as well?
Thanks for that compliment! I never considered myself an awesome dancer like in a club, but when given a routine to follow, then I do pretty good. Thank god for all of my cheerleading experiences in my younger days ! The Upbeat Dancer show was definitely an experience that I will never forget.
That show never really made it big in the United States, but I hear it went over pretty well in Europe. I never got to see myself on the show when it aired because I was out of the Country , but that's ok, I probably would have over criticized myself anyway. I already had a few thousand fans before the show ever started so I don't know if I would credit them with my larger fan base. I worked hard with my manager and friends at Radio Stations in Ireland, Dubai, and other Countries to market my music on a larger scale outside of the United States and that is when I started to notice a significant increase of fans.
Stoli: I find you to be very sexy and beautiful and talented. Do you find pressure as a female artist to be sexy and have talent as well?
I think most female entertainers are always under pressure, especially about our looks and our weight…. look at what Pink recently endured ! I also think that other artists such as Meghan Trainor, Kelly Clarkson, and Adele have opened the door for more entertainers to just be themselves and not worry about what everyone else thinks, so I appreciate their strength. How does that saying go??? Beauty is only skin deep!
I recently pulled a Myley Cyrus and cut all of my long hair off. I was worried at first what people would think, because I thought maybe people only liked me for my hair…stupid right? Now, I love my short hair and it fits more of my bad girl image… I feel a little punky lol.
Stoli: I love your song & video for "Ectasy" – https://www.youtube.com/watch?v=yTKKRPonFwA. Talk about the video and how it expresses the message of the song?
This is a strange story, but I fan of mine actually made that video and sent it to me. I liked it, so I kept it. The song is about meeting someone for the first time, or looking at someone across the room and wondering what they would be like in bed.
Come on …we've all done this right? Its about going home alone and thinking or fantasizing about this person, then…well..something magical happens. (sorry Mom..she's gonna kill me for this). Again though, this just proves that I am "No Angel".
Stoli: Just out of curiousity the Boston Marathon bomber is guilty on all counts, do you prefer execution or life in prison?
I just don't believe in paying for this guy to live and enjoy his life , even if it is in prison, while people lost their lives over what he did. Families will suffer for many years to come because of his actions, so I say Execute this dude.
Stoli: After women get married and have kids they give up on feeling and being sexual with their mate. How can a woman be a mom and still desire "Ectasy" with their hubby?
Wow, I wish I could relate to that, but I never had kids and my marriage was very short. I don't think a woman ever gives up on being sexy though. I think other issues become priorities for awhile but if their mate makes them feel loved and wanted, there's always a little desire for some Ecstacy. The most important thing in a relationship is to make time for each other. I learned that the most valuable gift you can give someone is your time… although I'll be the first to admit that there are many distractions in my life… but thats the best advice I can give.
Stoli: What is coming up for No Angel and where you @ online?
I have a new song coming out in a few weeks called "Guitar Hero" and then I will probably add one more to complete my album. I recently acquired a new keyboard player and she adds some great harmonies to my music as well so I am looking forward to working with her in this next month. I am also putting together my band in Costa Rica so that when I am at my other home there, I can still perform and entertain which is ultimately what makes me most happy. Online, I can be found on Facebook, Twitter, Reverbnation, Itunes, Jango, Amazon… too many more to list!! I have a website at Noangelmusic.com as well, but I like using social media more so that I can interact with my fans worldwide.
http://www.reverbnation.com/noangelmusic
http://www.noangelmusic.com