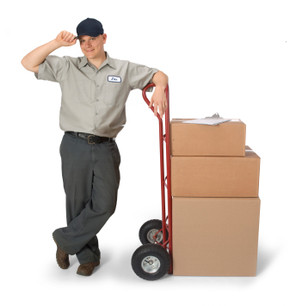 Even in the best circumstances, moving can be an extremely stressful event. Better Business Bureau Serving Eastern MA, ME, RI & VT (BBB) is helping consumers reduce stress by providing tips to choose a trustworthy moving business.
Last year, BBB saw more than 63,200 inquiries from consumers looking to hire a mover and received 141 complaints from customers. Common complaints included damaged or missing items, bills that were higher than estimated, late deliveries and in some cases, goods being held hostage for additional payments.
"Moving can be difficult even in the best of times," said Paula Fleming, vice president of the local BBB. "But if you check with BBB before hiring, contact references and understand your contract with the moving business, there should be few, if any, surprises."
An interstate household mover should be licensed with the Federal Motor Carrier Safety Administration (www.protectyourmove.gov). Movers who operate within a single state are regulated by that state's government. In Massachusetts, movers must be licensed by the Massachusetts Department of Public Utilities (MDPU).
Red flags to watch for when hiring movers:
• Movers who don't make an on-site inspection of your household goods and give an estimate over the phone or by email. Such estimates often sound—and are—too good to be true.
• Movers who demand cash or a large deposit before the move.
• Movers who don't provide you with a copy of "Your Rights and Responsibilities When You Move," a booklet that movers are required to supply to customers planning interstate moves.
• Business websites that have no address and no information about a mover's registration or insurance.
• Movers who claim all items are covered by their insurance.
• Telephone calls answered with a generic "movers" or "moving company" rather than a business name.
• Offices or warehouses that are in poor condition or don't exist.
• On moving day, a rental truck arrives rather than a business-owned or marked fleet truck.
BBB offers consumers the following tips on hiring a mover:
• Get at least three written in-home estimates. No legitimate mover will give you a firm price online or over the phone. Remember that the lowest estimate may be an unrealistic low-ball offer that can cost you in the end.
• Know your rights. Learn about your rights at www.protectyourmove.gov or from your state attorney general's office.
• Make sure the mover has insurance. The insurance should cover your goods while in transit. However, you may want to consider getting full value protection (insurance), which may add to the cost upfront but could save you headaches after the move. Be sure you understand what the insurance covers, whether items will be repaired, replaced, or if you will be offered a cash settlement that you can use to repair or replace the item on your own.
• Check the mover's complaint history. BBB Business Reviews include complaint history, Customer Reviews, and more information about the business. Find them at bbb.org/boston or by calling 508-652-4800.