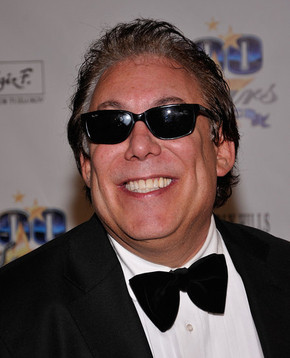 So hello to all out there who live & die by music, it is so nice to see you again. Lots going in the music world these days, but here at Skoped Out we love that. On behalf of artists and rights holders, SoundExchange has filed a lawsuit against Muzak, a wholly-owned subsidiary of Canada's Mood Media Corporation, for underpayment. This lawsuit arises from Mood Media's attempt to acquire new music services and pay for sound recordings at older, below market rates that were intended for a very limited set of companies. Ij other news, following a successful beta period, IQzic, innovators committed to connecting the music world, have opened their Phase I music discovery platform to the general public. Phase I of the IQzic platform not only allows members to competitively discover music videos across 40 genres, but also recognizes those members who best predict music trends. Test it out at – http://www.iqzic.com. Now to a man that really needs zero introduction, Bill Zucker. Bill is a man of many talents from music to comedy to acting just to name a few. I am so excited that Bill took the time to be on Skoped Out as he speaks on his love for music, career over family, working with Jenny Mccarthy & Kelsey Grammer, and so much more!
Also, videos have become the most viral feature on any social media. Uploading clips on a daily basis is now a trend for both casual users and famous brands on Twitter. Undoubtedly, you can watch and share Twitter videos easily, but when it comes to save from twitter in your device (Android, iPhone, PC, tablet) – can now be so easy to do & fun!
Stoli: Where are we talking from today and do you feel like you missed out on this winter in Boston, MA?
Bill: Today I am Living in Los Angeles full time…growing up in Springfield Mass and attending Berklee Scholl of music in Boston means Ive seen my share of many cold winters out that way…I do miss new England and try to get back often…I miss all my friends back that way but Ive done my share of trudging through the snow..Id rather be laying by the pool in L.A…..LOL
Stoli: You are a man of many talents, such as acting, music, comedy, and much more. What is ut about music that you love and makes you pursue as hard as you do?
Bill: Music is my #1 Love…since I was 10 years old Ive been playing music and writing songs..to me theres nothing like being on stage and connecting with your audience…to me acting and comedy is just another way of entertaining your audience…The acting on tv and movies is something new for me and I feel it supports my music by getting my "Name" out there.
Stoli: How was growing up in Springfield, MA and how did your parents help support your music so much that you graduated from Berklee College Of Music?
Bill: My parents were very supportive of my music because they knew I was very serious about it…I cut my first 45 record at 15 years old and when they heard it on the radio they knew it wasnt just some passing Phase…I remember hearing that my Mom was thrown out of Capitol records when I was young trying to get a meeting without an appointment with the A and R dept. (may she Rest in peace…LOL).
Stoli: I love your upbeat and passionate attitude to life. When you get up everyday how do you motivate yourself to seize the day?
Bioll: The first thing I do every morning is get on Twitter and say Good Morning to #teamzucker #global and Tell them How AWESOME they are…..Its Funny you should say that…Im known as "The most Positive guy on Twitter"…I'm a seriously optimistic guy with a Fun Great outlook on life. I believe that you can do ANYTHING you want in this world if youre not afraid to take that 1st step and go after it…I don't allow negative people and Drama into my life to muddy my vision of what my goals are…I believe the reason Im successful is that people can see I am the "real" thing and I have no hidden Adgenda…What you see…is what you get.
"Bill Zucker's Day with the Simmons Family"
https://www.youtube.com/watch?v=LUQRYemQfMw
Stoli: You are now based in Los Angeles. What kind of access to the entertianment biz does LA offer that other cities do not?
Bill: I truly Believe if you're serious about your Music (or any aspect of entertainment) You've got to Be in L.A. because this is where its all Happening..Ive had so Many great things happen in the few years Ive been Here…I got invited by Gene Simmons and Family to spend the day at their house and shoot a funny video with them Bill Zucker's Day with the Simmons Family.. Funny on youtube..met Jenny McCarthy and became close friends (and of course had her in my latest video) and 100's more oppourtunties I wouldnt have had if I lived in poughkeepsie N.Y. LOL.
Stoli: How do you juggle all your talents and do you also have a family that you must attend to as well?
Bill: No…I am totally Single and often wonder if Id Be able to be doing this if I had a wife or Girlfriend…Right now my Career comes first and eventually if the right Girl comes along…WHO KNOWS?????…Ive been told I should pick one talent and concentrate on it wether being Music,Acting,comedy but I LOVE them all.
Stoli: You have over 500K followers on Twitter – @BillZucker. How have you amassed such a following and how effective do you find social media for marketing & promotions?
Bill : I absolutely LOVE twitter…to me Its the best networking tool for anyone in the entertainment Business…I have tweeted with so Many stars….. and eventually met and worked with them..The list goes on and On….Im not sure exactly how I got so many followers…I think its the Old saying "The squeaky wheel gets the Grease"…I spend alot of time on there sending out alot of tweets and my fan clubs are all over the world…Ive actually done all this on my own and Have NO REPRESENTATION….I need an agent and Manager in case there are any reading this article Now…LOLOLOLOLOL
Stoli: I love your video with Jenny McCarthy for – https://www.youtube.com/watch?v=HzslF8cm_MM. How was working with such a sexy woman and how does that video portray the message for "Half the Man"?
I absolutely LOVE Jenny McCarthy…she is one of the nicest people you will ever meet with a heart of Gold…I feel bad for her sometimes because she really is misunderstood…I will always treasure the time that Jenny and I spent together…DAMN YOU DONNIE WALBURG!!…LOLOLOLOLOLOLOL
Stoli: I must admit I am a "Cheers" fanatic and you got to work with him. Is Kelsey Grammer anything like Dr. Frasier Crane in real life?
Bill: Kelsey Grammer is one of the Most AMAZING people I know..he is so Down to Earth and such a genuine guy and such a talented actor..Im so honored to be a close friend of his…Kelsey and and I have gone out in L.A. and In NYC and he is so nice to all the fans we came across along the way…Kelsey is one of the main reasons Im where I am today…WHEREVER THAT IS!!!…LOL
Stoli: You have accopmplished so much thru your life. What are two things that you are really proud of?
Bill: Thank you so much…Thats a tough one…Id like to say that what Im really Proud of is the next BIG thing Im about to do Because I want to keep this "Wild Ride" going…Im proud That I was picked for this Feature article by Skope Mag, Stoli, Mike Friedman, Reverbnation, Victoria Camera out of 5000+ Bands…and of course Having Kelsey Grammer pick me to star with him in a tv show saying "Bill Zucker is one of the funniest guys Ive seen in 10 years."
Stoli: How much time per week is devoted to the band and when are you most creative?
Bill: I go through stages where I wont stop playing for a week straight and sometimes I wont touch an instrument for a month…I find when I take a break I come back with a new outlook and motivation…Theres no certain time Im creative…when it HITS…WATCH OUT!…LOL
Stoli: What is coming up for Bill Zucker and where you @ online?
Bill: I wish I knew…LOL..I just put myself out there and things just seem to fall into Place..I would Like very much to put the Bill Zucker Band on tour if there are any booking agents out there…I can be contacted at BillZuckerproductions@gmail.com. Just want to say THANK YOU and I LOVE YOU to all my friends and Fans out there around the world!!! #damnyouzucker