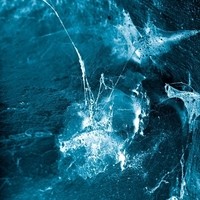 Arstidir's "Hvel" possesses a glacial grace. Their Icelandic origins might have something to do with this: the songs display true patience. By letting these songs spool out with a sense of majesty, their work at times is highly reminiscent of Beck's "Sea Change". Everything works together perfectly. Displaying great taste throughout the album Arstidir shows how they are familiar with Gregorian chant, drone, folk, classical, and pop. So many different elements come together so gracefully that at times it is incredible it all works. It is a testament to Arstidir's undeniable talent that the album is a sum greater than its parts.
2 Videos from the new album:
"Things You Said"
https://www.youtube.com/watch?v=dP1-oMkumkU
"You Again"
https://www.youtube.com/watch?v=lrehHSIfjaQ
"Himinhvel" opens up the album on an ambitious note with a sweeping tectonic sound. By far the album highlight is the all-encompassing beauty of "Things You Said" with lyrics aptly selected, simple and effective. Towards the end of the piece Artidir expands the sound into the cosmos. Sounds are kept lighter on the restrained work of "Moonlight". For "Vetur að vori" creates an intimate setting. Even the electronic flourishes follow the folk aesthetic in a way that recalls Faust at their prime. Dramatic in tone is the jarring beauty of "Ró". Unrestrained is the rush of "Shine" whose volume reaches a fevered pitch for its finale. Delicate in nature is "You Again". Bringing Hvel to a gentle conclusion is another album highlight "Unfold" utilizing a full sound that at times recalls the best of Grizzly Bear.
Audio Listening Link:
1. https://soundcloud.com/arstidir/sets/hvel-for-promotion-only/s-9lYhk
2. https://open.spotify.com/album/4cWuCKRo2Z1QnT6APW1DHw
"Hvel" is a triumphant album.
Facebook: https://www.facebook.com/arstidir
Homepage: http://www.arstidir.com
Posted by Beach Sloth