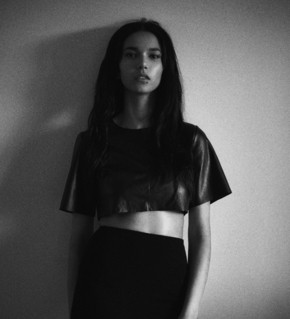 'Day 42' is the eagerly awaited debut single from 21 year old North London based singer/songwriter Marin.
The new single follows her first unofficial offering "Prevail"; a bootleg of Zomby's 2011 track "Witch Hunt". Having won over early adopters and key tastemakers, the online chatter about Marin's honeyed, jazz-influenced voice and raw, soulful delivery has also lead to the cream of UK underground producers reaching out to her to collaborate.
'Day 42' sees Marin's dark jazz melodies soar over bubbling after-hours beats. Whereas 'Prevail' oozes bass and queasy synths, 'Day 42' is a slice of brooding, minimalist electronica. Marin's vocals are at once elegant and raw, with her dramatic voice able to utilize space as an instrument in itself, allowing for a beautiful intensity.