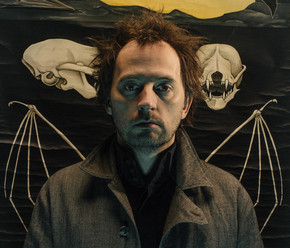 Ahead of his sold-out London show at the Barbican tomorrow, Squarepusher reveals a second track from his forthcoming album.
"Through this record I aim to explore as forcefully as possible the hallucinatory, the nightmarish and the brutally visceral capacities of electronic music."
Taken from new album, Damogen Furies, "Stor Eiglass" explores the harsher, more diverse realization of Squarepusher's work. The album is a fusion of his ability to meld and mold his unique breed of pioneering electronic composition and boundary-warping drum n' bass which has become synonymous with his cult legacy.