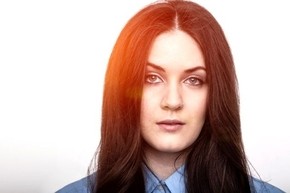 Peacefrog Records, the label that introduced the world to artists such as José González and Little Dragon present the new single from Charlene Soraia; 'I'll Be There'.
The former Brit school singer-songwriter follows the success of the BBC Radio 1 Track of The Day and B listed single, Caged with another catchy pop song once again co-written and produced by Jim Eliot.
The highly original animated video to accompany the song features characters imagined and hand drawn by Charlene herself, showcasing her true creative and multi faceted artistic talent.
Charlene has always been keen to do things her way. Born and raised near Crystal Palace, she learnt her love of performing at a young age, first picking up a guitar aged five and then playing open mic venues from the age of eight around South London. Her talent as a gifted guitarist gained her entry to the prestigious BRIT school, although she confesses she was never a typical BRIT student. Charlene self-released EPs and set up a label aged just 18, doing all the artwork and setting herself apart from her peers. As her songwriting matured Charlene became aware that she had a neurological condition where the brain combines two senses – Synaesthesia. In Charlene's case, sounds are experienced as colours – she can literally see music in various hues.