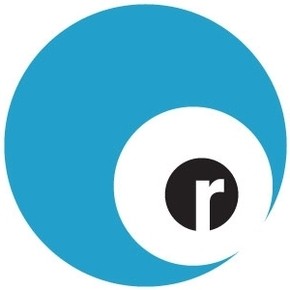 Back in school, science class had a reputation for being boring. You were taught about the different types of rocks and told to memorize the periodic table. If you still have this attitude, know that science is so much more than what you learned in school. When presented the right way, learning about science is interesting, dare we say fun. Thanks to podcasts, you have plenty of options for how to learn about science outside of a classroom setting. Here are five awesome podcasts that will totally change the way you feel about science:
StarTalk Radio
There is nothing that Neil Degrasse Tyson doesn't make awesome, and his astrophysics podcast is no exception. StarTalk Radio covers all things related to space: astronomy, physics, and general life in the universe. Episodes include conversations with celebrities (his Alan Rickman interview is particularly memorable), short bursts of knowledge in the 60-second "Cosmic Minute," and "Cosmic Queries," which answers questions from studio audience. A rotating door of guest hosts of celebrities and fellow scientists make StarTalk an even more entertaining way for Tyson to continue his quest to make us love science – and it works. Three episodes are released every month. The full-length podcasts are generally around 45-60 minutes long.
Radiolab
WNYC's spectacular science podcast investigates a different topic each week to bring you a show that not only makes science interesting, but also incredibly entertaining. Co-hosted by Jad Abumrad and Robert Krulwich, Radiolab weaves together personal narratives with scientific investigations. For example, a recent episode focused on tracing the origins of the different "Patient Zeros" in several different diseases. Self-described as a "show about curiosity," each episode tackles numerous sides of each story, leaving no stone unturned. Radiolab has investigated topics such as bliss, nihilism, American football, and how much information the human mind can realistically handle.
60-Second Science
Have a short attention span? Don't worry, you can still learn a great deal in just a minute's time. This daily podcast from Scientific American releases a new, sixty-second episode every weekday, covering a subject matter that relates to a current news story. With its convenient format and fascinating topics, 60-Second Science teaches you an interesting bit of science before your mind can even start to wander like you're back in tenth-grade chemistry. Episode themes include triskaidekaphobia (fear of Friday the 13th), Subway DNA, the cancer-fighting powers of broccoli, and more.
Science Friday
Hosted by Ira Flatow and a panel of expert guests, Science Friday is the podcast version of the two-hour radio show that Flatow began in 1991. Episodes feature content from the full-length show that are broken up into two separate podcasts. They're released every Friday. Science Friday is extremely topical and typically discusses four or five bits of science news that happened over the week, leading up to its release. The topics covered vary greatly from space to biology to physics, and beyond, so there is something for everyone.
Mysterious Universe
Not only will this addicting podcast change how you feel about science, it will also change how you feel about the world as you know it. Host Benjamin Grundy and Aaron Wright explore the unknown, both normal and paranormal. Topics range from medical and technological breakthroughs to the existence of aliens and Bigfoot. They also explore alternate views on ancient history, how hallucinogenic drugs alter our consciousness, whether or not there is an afterlife, and much, much more. Regular episodes last around an hour, and you have the option to join their Plus feed to get extended episodes and an additional members-only episode each week.
So, if you aren't quite sold on the fascinating nature of science, be sure to check out each of these podcasts and see if they can't change your mind. If this has gotten you excited about science, and you're looking for more of a science podcast fix, check out the Science & Medicine section in the podcasts directory on iTunes. There are hundreds of great options to choose from. Happy Listening! The information for this article was brought to you by Microscope.com.