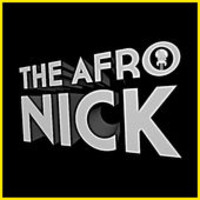 The Afro Nick has an effortless cool to it. With a feeling reminiscent of The Strokes at their absolute apex, The Afro Nick delves into a number of wonderful genres. By tapping into a raw classic rock sound the songs are pared down to the absolute basics. Vocals are direct and prominently displayed throughout the album. Guitar riffs are effective. Rhythms are the things that bubble underneath helping to bring the songs home. Moments on the album show off the considerable chops The Afro Nick possesses: from jaunty guitar solos to the rather playful chorus work. Everything is available and it is all good.
"The Afro Nick" – Amazon:http://dld.bz/d7wmc
New Release: https://imusiciandigital.lnk.to/T_ycI
"Lazy Like Crazy" serves as an early highlight on the album. Nice distortion introduces the song as it descends slowly into darkness. A defiant mood defines "Like Movie Stars" a combination between country and glam rock. Moving into something more casual is the relaxed "Sunny". Lyrically "Ta Too Ta" has a nice sarcastic sensibility to it. By far the highlight of the collection is the optimism of "Make It" which at times recalls Queen at their best. Slowing things down is the summery sounds of "Same Way You Do" whose rich tones are reassuring. Ending things off with extra volume is the freewheeling spirit of "Free Like Me". Overall "The Afro Nick" taps into the best impulses of classic rock.
"Same Way You Do"
https://www.youtube.com/watch?v=XYV2eUb4ESQ
For those who desire to see The Afro Nick up close (probably a wise decision) he shall grace audiences at The Bitter End, 147 Bleecker Street, NY, NY, 10012 on May 9th at 9:00 PM in a much warmer New York City.
http://www.TheAfroNick.com
https://www.facebook.com/TheAfroNick
Posted by Beach Sloth – http://beachsloth.blogspot.com/