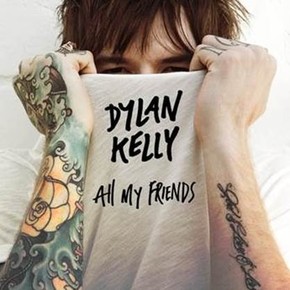 Los Angeles alternative pop maverick DYLAN KELLY unveils the lyric video for his debut single "All My Friends" today on VEVO. You can watch it HERE! The song is available everywhere today!
"I wrote this song about those times when you just can't get your friends to leave the house."-Dylan Kelly
Written and produced by the artist, "All My Friends" struts along with bright snappy guitars, a reggae rhythm, and a delightfully inebriating refrain carried by DYLAN's dynamic voice. It properly introduces the world to this singer, songwriter, producer, and multi-instrumentalist [guitars, bass, and keyboards!].
http://www.vevo.com/watch/dylan-kelly/All-My-Friends-%28Lyric-Video%29/USUV71500541