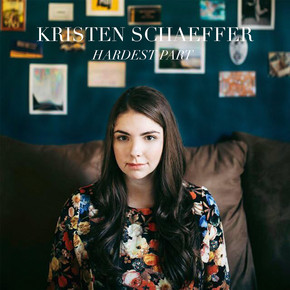 Kristen Schaeffer is a young female vocalist based in Los Angeles, CA. As a native New Yorker, she never found it easy to stay quiet, so she began singing to fill the silence, and hasn't stopped since. Kristen groomed her talent and passion for music over the years with the help of several teachers whom she admires greatly and continues to stay in touch with.
At 17, she left for Berklee College of Music with hopes to further develop her talent. After two years studying at Berklee, she made the tough decision to leave school in search of opportunities to work with and cultivate her skills with other songwriters and producers in LA. Many incredible artists have influenced Kristen over the years, the most notable being Sara Vaughn and Sara Bareilles. She draws inspiration from these and many other artists as she writes and performs her music.
Kristen recently worked with songwriter & producer Chris Keup (O.A.R, Parachute, Jason Mraz) who is based out of Virginia, on her debut album which will be out this Spring of 2015.