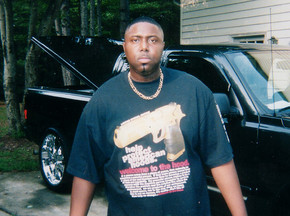 Hello there good music loving people of the world. Before we begin I must speak on AmazonMP3 $5 album deals. The other day I bought Eminem 'Curtain Call' and I just love how these classic albums can still have life even at a discount, I am all in. Lets get to the music though as lots is going on. Lauren Ceradini has joined Capitol Music Group (CMG) as Vice President of Publicity, it was announced today by Ambrosia Healy, the company's Senior Vice President and Head of Media Strategy & Relations, to whom Ceradini will report. Lauren is one of the best and PR is crucial in all industries. In other news as of today, all clients from JTV Digital, leading digital music distribution platform, have the option to monetize their songs across YouTube using the ContentID technology. YouTube ContentID allows to claim royalties on all YouTube videos where a copyrighted audio file is used, was it on artist's own channel or on content uploaded by other users (User Generated Content). Get started here – http://www.jtvdigital.com. Today I decided to take it on the road with Fred D. Fred's story and music caught my attention so I decided to have him on. I respect this man as he drives his truck all over the US and still finds time to pursue his passion. Join us as Fred D speaks on trucking, his opinion of social media, what artist he likes to work with, and so much more!
Stoli: Where are we talking from today and how is your winter going so far?
Fred D: I'm currently in the middle of New Mexico on my way to California – just finished 10 hours of driving and the winter has been a complete meltdown for me. Driving this big truck cross country and trying to launch a career has been hard on me, but I'm still trucking and I'm still trying to get my career going!
Stoli: At what age did you get into music and when did you fall in love with hip hop?
Fred D: I started doing talent shows at my high school (Randolph Clay) in Cuthbert, Georgia when I was about 17 years old, but the song I performed on stage wasn't my song; it was "Mama Said Knock You Out" by LL Cool J. After I got kicked out of high school for getting into so much trouble, I moved to Fitzgerald, Georgia and met L.J. Moses of MPC Productions and Ted Flash of Flash Entertainment. That's when I fell in love with hip hop. A few months later, my friend and I (Napoleon Phillips) formed a group called "Da Terrordome" and released our first maxi single "Mydnyght Creep". Steve Perry from Journey put the CD together for us in New Jersey!
Stoli: It was hard to find much about you via Google. What is your Web site or social media sites?
Fred D: I'm not on any social media sites. Shifting these gears ten hours and sleeping ten hours before I have to do it all again doesn't allow me to connect socially at the moment. I do have music on cdbaby, and that's where I send people to preview my music and download my music. My site is "cdbaby.com/FredD"
Stoli: You write & produce hip hop music. Are you also an emcee as well?
Fred D: Yes sir, I am!
Stoli: How do you decide what artists or producers that you want to work with and what qualities do you look for?
Fred D: I like working with artists and producers who think outside the box, meaning… They don't care about trying to make you sound a certain way! They only care about you getting your point across with music that fits you. I also look for aggression!
Stoli: Do you think the Internet & social media have made it easier or harder for an upcoming emcee to get noticed and a deal?
Fred D: The Internet and social media sites have opened the door and paved the way for so many individuals. I think it's the best outlet for anyone to get noticed and land a deal!
Stoli: What are two accomplishments that you are most proud of and what are two goals you want to reach?
Fred D: One of my accomplishments is being able to find time between driving and stopping at these truck stops to write short films and write songs. Champ Deezee of "Turn It Up" and "Greensocks Studios" in Atlanta. With my trucking schedule Champ Deezee has always made studio sessions fit my time frame. I thank him for that! My second accomplishment was finding someone to help me get my music to the masses; and that's Dr. Gene Foley of Foley Entertainment. He understood my situation from day one and has patiently worked with me and helped me start building a new base to launch my music! My first goal is to get my music on radio stations and do collaborations with other artists. My second goal is to land some music in movies and soundtracks.
Stoli: Do you ever work with artists that are not in the hip hop genre?
Fred D: Yes! I have driven this big truck all over the United States and I have met so many people that are into music and lot of it is not hip hop. I have worked with several people from a completely different culture that has a completely different sound! That alone has opened up my mind to many musical possibilities.
Stoli: What is the average day for you like in Atlanta and how much do you put into music per week?
Fred D: I drive a semi truck six days a week. I'm only in Atlanta for one day out the week and here is my day laid out: a good night's sleep in a motel room, a soul food plate from Annie's kitchen, a trip to the barber shop, catch a good movie at a theatre, and call Champ Deezee at the studio to crank it up! After a successful session in the studio and a shot of gin and juice, I'm back in the motel room to get some rest because as soon as the sun comes up, I'm back in the truck headed cross country!
Stoli: What is coming up for Fred D and how can music fans reach out to you?
Fred D: I am in an upcoming movie that comes out in April called "The Ninth Inning" directed by Anthony Moore. My character is a hostile father named "Walter." I'm excited because this is my first movie…the website is "Ninththemovie.com". Fans can also preview my music and purchase it at: cdbaby.com/FredD. I would like to give a special thanks to my business partner Marlon back in Atlanta for all of his hard work. And much love to all my fans who love and feel my music. Specials thank to Kelly in Virginia.