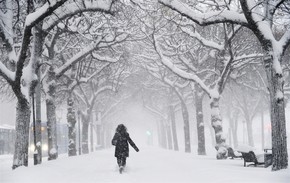 Better Business Bureau (BBB) has launched a new website to help New Englanders for before, during and after winter storms. BBB's new website provides information on storm preparation, how to avoid scams targeting homeowners, and lists of trustworthy businesses.
"New England has been hit with record-breaking snow this winter. BBB has provided new resources to help homeowners and consumers battle through the snow," said Paula Fleming, vice president of the local BBB. "It's important to remember to check out a business at bbb.org before hiring a plow driver or roof cleaner who's going door-to-door."
BBB recommends the following tips when hiring a snow removal contractor:
Get several estimates. Prices can vary widely and are usually based on the amount of work involved in clearing your property. Also ask the contractor about additional charges and price options. Beside the quoted price, there may be some additional charges during large storms.
Go with your gut. If an offer seems too good to be true, it probably is. Resist high-pressure sales tactics, like the "good deal" you'll get only if you hire the contractor on the spot. Be wary of any contractor who demands full payment upfront.
Ask for references, and check them out. Check with your BBB for contractors' BBB Business Reviews before you hire. Check that the contractor is properly licensed and registered by your state or local agency.
Do not agree to the terms of the contract over the telephone. The contractor should provide you with a written agreement. Before signing the agreement, double check the work included, the time frame, and the business's liability insurance coverage.
For more information you can trust, visit us a bbb.org/boston or like us on Facebook.