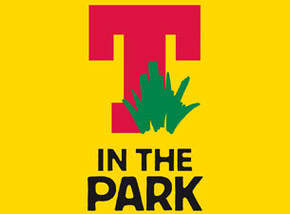 Festival season is rapidly approaching, and 2015 looks set to be another stunning summer of live music for festival goers up and down the country. Those looking to catch all the latest and best acts in the game, as well as a few legendary groups, should look to get their tickets early, as more and more people are looking to attend the top festivals each year. A festival is a fantastic way to spend a long weekend in the summer, as in addition to being able to see a number of your favourite bands you will also get the opportunity to discover new music whilst letting your hair down with a few friends whilst making some new ones too.
One of the most popular festivals each year is the excellent T in the Park festival in Scotland. This annual festival will now be held at Strathallan Castle, and it has gained quite a reputation after pulling some incredible acts over the years. This includes the likes of Bjork, Rage Against the Machine, Blur, Pulp, Radiohead, Foo Fighters, Prodigy, Oasis, Red Hot Chili Peppers, Kings of Leon, The Stone Roses plus plenty more legendary acts. Last years festival was another great success, with Biffy Clyro, Calvin Harris and the Arctic Monkey's headlining, as well as Ed Sheeran, Paulo Nutini, Pharrell Williams, Elbow, Disclosure and the Pixies on the bill.
This year is sure to be another huge year of music at the Scottish festival, with the rumour mill already churning out some exciting names. The festival will be taking place right in the middle of summer from the 10th to the 12 of July, so fingers crossed that we will be enjoying some sunshine at this time. Due to the popularity of last year, as well as the other major festivals, people should look to get their T in the Park tickets sooner rather than later to avoid disappointment whether looking for day tickets or weekend tickets.
With a wide spread of different genres and acts which are both new and old, this is a festival that has something for everyone. Whether you are going with a group of friends, your partner or even your family you are sure to have a terrific time as you relax, get in the spirit of things and get to see some amazingly talented musicians in a large, open space during the middle of summer. There are numerous tents and plenty to see and do throughout the whole weekend, so it will certainly be a memorable experience whether you are an experienced festival goer or not.
This festival has been running since 1994 and has firmly established itself as one of the major UK festivals alongside popular events including Glastonbury, Reading and Leeds and V-Festival, and this means that all the bands on the festival circuit will be keen to be added to the bill. Each year the festival attracts 85,000 people each day, and 70,000 campers looking to make the most of the 3 day event.