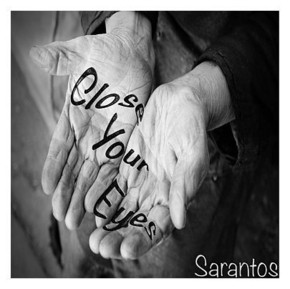 Sarantos is in full swing in 2015 with a sophomore album. This new age song has continued resonating strongly with Christian, church, spa, mediation and relaxation venues throughout the world. It's sensory appeal leaves much to be desired. Close your eyes and feel Sarantos powerful vocal reverb literally vibrate one's entire body as fans become vested into the pure emotion of this new song.
"This music video is about a wife and mother who lost her husband and two children in a tragic accident," says Sarantos. "I think this music video is actually ironically quite hopeful and not as sad as the initial premise might lead one to suspect. My fans and I thought the Foundation For End of Life Care would be a perfect charity for this specific song both based on the new age music as well as the lyrics and theme. The title says it all in a respectful and meaningful way for hospice patients or anyone struggling with the end of their time on this earth."
Sarantos "Close Your Eyes"
https://www.youtube.com/watch?v=SZd48lAW5nw
33% of any music-related sales profits from this song are going straight to the Foundation For End of Life Care.
Sarantos' music has received rave reviews, and he relishes this chance to pursue his life long dream. Sarantos' unique sound has been best described by industry insiders as "an emotionally powerful vocal style masterfully united with music that is a fusion of classic 80s rock blended with modern soft rock and pop music."
Sarantos was nominated in 2014 for 2 awards for the 2014 International Music & Entertainments Awards, for the categories of "Rock Song of the Year" and "Pop Album of the Year."
With recorded hits and new tunes waiting to be released every single month until the day he dies, Sarantos' music screams success and stimulates an overdue conversation in the changing music industry. Sarantos' loyal music fans continue to show their support by proudly showing off Sarantos merchandise and staying tuned into Sarantos' daily down-to-earth and very real social media revelations. His songs are being broadcast every day on various radios stations around the world. Sarantos continues to do interviews around the world every single week and fans can listen in to some of them on his YouTube page. Let's not forget his funny, sarcastic, witty and genuine music videos that leave his fans not knowing what to expect next.