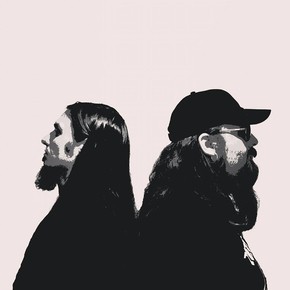 So here we are again, it feel so good too. I must admit I am very excited for the Seahawks & Patriots Super Bowl. Being in New England I am all for the Pats nomatter the size of our balls. In music news today, this was just announced that new figures published by the Department for Culture, Media and Sport reveal that the UK's Creative Industries, including our world-beating music sector, were worth £76.9 billion per year to the UK economy in 2013 – that's £8.8m per hour, or £146,000 every single minute. The Creative Industries are growing faster than any other sector of the economy and now account for 5.6% of all UK jobs. In other news, Bongo Boy TV partners with Steel Notes Magazine to offer their second International Music Video Contest with ReverbNation. ReverbNation is the platform media that manage the submissions for The Voice and America's Got Talent as well as hundreds of music festivals – CLICK HERE TO ENTER. Now lets get to my awesome guests today by the name of The Goddamns. Coming out of Wisconsin this duo has created a unique sound that pulls you in and kicks your ass in a good way! Join me today as we chat with Grand Master Oh to the Zee + Reverend Meantooth about cold Winsconsin winter, shitty ex girlfriends, having a band in 2015, and so much more!
Stoli: Where are we talking from today and how are you coping with this cold weather?
I am in Wausau, Wisconsin. It's extremely cold here, 40 below zero with wind chill the other day. Today I think it hit -10? I grew up in cold but I still dislike it, Bad roads are the biggest issue for us with winter here. The amount of travel we do makes travel on icy roads one of the BIG drawbacks of doing what we do. But we don't let that stop us.
Stoli: Would you say that you are more creative in the warm or cold months?
We are equally UN-creative in both warm and cold lol. Just kidding, I guess its not so much that winter is a more creative time as it is a time where we HAVE more time. Lately we have been laying back a bit on shows in the winter months to avoid bad roads and things like driving at 4am in snow storms and the -40 temps i mentioned. We just plain HAVE the time to be more creative in winter, Summer is just too damn busy!
Stoli: Offer us a brief history on how you came together and how did you choose the name, The Goddamns?
Mitch and I were in a band together called Meantooth Grin, Stoner-ish blues rock kind of stuff and always listened to other duos and really liked the lo-fi sound. Bands like Left Lane cruiser, (old) Black Keys, and White stripes kind of embraced the trashy lo-fi sound from old rock and blues and we loved that stuff. Our Meantooth bassist has a family and a full time job and just couldn't play as much so we decided to give the duo thing a rip and see what happened.
The name. Well the name was a tough decision, we felt it spoke to the nature of the music and to us is more of an exclamation. to us it isn't a proclamation of our faith or religious stance. Some people have voiced concerns that the name is offensive and blasphemous to God, and Christianity. Truthfully our music is as much about God as it is the Devil and we cover alot of old gospel and blues songs with heavy religious influence. For the Most part people have been very receptive so far, but some (my own mother included) dislike it purely based on the name and not the subject matter or the people playing.
Stoli: How long did it take you to create your sound and have your family & friends been supportive?
The sound sort of just happened naturally. We stripped everything away and just made the most simple music we could. When all you have is guitar and drums, it forces you to make the SONG the focus, and dig in with the drums. I sing and Mitch kind of just yells lol. He was messing around one day doing almost death metal yells and I said "hey do that on the record", and it worked! Ha! As far as support, I feel like for the most part we have some of the most supportive people in our corner that a band could ever ask for. We did a kick starter campaign after we recorded the album to pay for CD's and vinyl and not only hit what we set out for, but also got $1800 above our goal!
Stoli: Do you have work/school as well as being in the band and how do you juggle it all?
I am 37 and Mitch is 27, I do this full time and he has a day job when we aren't playing. No School for either of us. I do have a 16 year old son who Lives with me full time now so it gets rough from time to time with me being gone a lot but he loves and supports what I do and family helps out a ton. We treat the band like a business and try to keep things organized but family always comes first.
"Shitty Ex Girlfriend" – https://www.youtube.com/watch?v=VH8WhTivR_E
Stoli: I am loving your album, 'Wisco Disco.' How long were working on that and where did you record?
First off, thank you very much fr the props. We recorded in Milwaukee at 7711 Studios and it came together very quickly and easily compared to the other projects I have done. We tracked the whole thing in two days, we recorded everything live, no click track. No over dubs no patch ins, no pitch correction. It is essentially a live record. When a take wasn't great we did it over from the beginning. Lots of room mics in a wooden room. We wanted a very raw organic feel and we didn't want to over polish it till it lost all of its feeling either. We feel like we gave fans exactly what they see at a show.
Stoli: I love your song "Shitty Ex-Girlfriend." Please tell us what inspired you to write that song?
That song has become VERY popular since we released the Music video! First off, a little bit of history…I have had some of the worst ex girlfriends EVER! I wont go into it, but I have made people's jaws drop with some of my stories. I have one in particular that inspired a majority of the lyrics. Most of the song is true, (although we do not wish for anyone to get hit by a bus) Mitch also has a couple of unsavory ex's so we thought we would be completely original and write a song about it!
Stoli: You guys play a lot of live shows. How do you get pumped up for a live show and any plans to expand out of WI?
2014 was a big year for us, alot happened. We started playing about double the amount of shows we had the year before (about 130 shows) and started playing other states and traveling more and more and further away from home. Our pre show ritual is really boring actually. Load in, set up merch, drink, maybe grab some food, maybe get some sleep. We don't really use a set list either so there is usually not much of a "Plan of attack" for the shows either. The plan is to keep expanding on the states we are hitting and keep broadening our reach.
Stoli: I love how there are two of you in the band. What are the advantages to having two members and are you close friends as well?
Oh man, where do I begin! Well, First off..Only one other guy to have band fights with, then there's the expenses on the road (2 guys is way cheap), the ability to cram all of our stuff in a mini van versus a full size gas guzzler, Set up and tear down is pretty quick, I could go on and on! Honestly its made even cooler by the fact that we get along so well, we fight like any other band but we mesh and have fun on and off the stage. Its a bit like two brothers that get along really well. I think that comes through in the music too, we are able to write and perform well together because of how well we get along.
Stoli: What is the most inspiring & awesome thing about having a band in 2015?
I think its exciting where music is headed, a lot of people are upset by the rise of the digital age of music, saying that its wrecked things. I think in a lot of ways it has made things tougher for original musicians to make a living but like any business you have to adapt to survive. If you sit around bitching about the old days you'll get left behind. I am constantly learning ways to try and make this band profitable and now with the Internet there are lots of things that were not available to bands years ago. Sync licensing and publishing offer some lucrative ways to supplement gig money.
Stoli: What is coming up for The Goddamns and where you you & the album @ online?
We just released Vinyl, and a run of 100 limited edition white vinyl which at the time I am writing this are almost sold out. We are also doing a four week tour in May. We have made some new business relationships that I think will help us take the next step career wise in 2015 as well. There may be a Fall tour happening as well. Keep your fingers crossed!
You can find us online at our official web site: www.thegoddamns.com or on any of the usual social media sites, facebook, twitter, etc. You can purchase the album on iTunes, Cdbaby, amazon, bandcamp, etc. Or buy direct from us on our site.
Buy the album at the following:
CDbaby: http://www.cdbaby.com/cd/thegoddamns1
iTunes: https://itunes.apple.com/us/album/wisco-disco/id880738015
Band Camp: http://thegoddamnswisco.bandcamp.com/releases