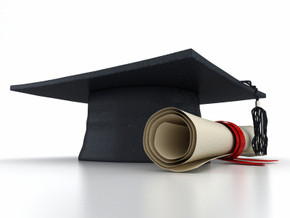 With your busy schedule at work, applying for an MBA can prove difficult to manage. The following are tips that will help you reduce the pressure associated with the admissions process and ensure you are accepted to the institution of your choice.
1. Write down all your goals
Your goal will help you go through the process with the end in mind. You're most likely getting an MBA in order to reposition your career or advance in a place of work.
With this in mind, all other decisions that follow should be pointing towards this goal.
2. Take your GMAT
Graduate Management Admissions Test (GMAT) is necessary for assessing your analytical, reasoning, mathematical and language skills. You can take your GMAT online at your free time. Before you take it, be sure to download some practice tests that will help you polish up on your skills.
3. Research the institution
Do not be in a hurry to apply. Research all top MBA programs offered in institutions and their applicability to your future career goals. You are most likely juggling work and study, so you may want a program that fits in with your schedule. Your research need not be difficult. Most institutions post all their documentation on their websites.
4. Talk to a contact from the relevant faculty
Once you have settled on the MBA degree you want to pursue, call the university and talk directly to someone from the faculty. Sometimes websites may not have the most current information.
5. Prepare for Your MBA essay, write it and submit a clean copy
When applying for an MBA,you will be required to write an essay to the admissions board. Your essay must convey all the qualities that make you stand out from other applicants. Highlight the best aspects of yourself. Your aim is to get a successful admission into a program.
•Your essay should to be concise, captivating, and original.
•Highlight your strengths clearly. Be specific about your career accomplishments.
•Sell yourself as a person by talking about your values. Make sure your values as a person clearly come out. Give examples of how each value you talk about applies to you.
•Highlight your involvement in bettering communities. The admissions board should see that you will use your position to shape communities.
•Consult others who have gone through this process as they will have useful learning tips to offer you.
•Make sure your work has no typing errors.
6. The admissions interview
It's likely that you'll be required to take an admissions interview. If you're doing the interview online or on the phone, make sure you are in a quiet environment and that your line is clear.
If you are able to travel to the school for the interview, please do so. Face to face interviews allow you to create an even better impression to the interviewers.
7. Financial aid
MBAs are expensive, so you might want to consider financial aid. Disclose this in your application and inquire, and ensure, that your application for financial aid is accelerated and granted before the admissions date.
About the Author
Dannie Lari is an accomplished education professional with extensive experience in the field of higher learning. Her passion forcareer development has inspired many candidates' choices for available top MBA programs and has encouraged many to enroll in various institutions. Visit her website to learn how to get a successful admission for an MBA.