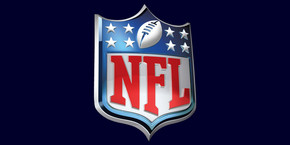 The New England Patriots are headed to the playoffs and many fans are anxious to cheer them on, increasing the demand for big game tickets. Be wary that a phenomenal deal on tickets can potentially turn out to be a big scam. Better Business Bureau (BBB) offers advice to sports fans to be on the lookout for ticket scams when purchasing playoff tickets.
"Since there is such a high demand for playoff tickets, BBB anticipates a high increase in ticket scams," said Paula Fleming, Vice President of Communications and Marketing. "Scammers use these opportunities to lure consumers into purchasing counterfeit tickets that will unfortunately affect many sports fans."
BBB advises consumers to use caution when making ticket purchases and offers the following tips:
Start your search with trust. Know the name, address and phone number of the business you are considering making a purchase from. Check out the business at bbb.org to make sure that it is legitimate.
Be sure to get the details in writing; this includes the price of the tickets, location of the seats, cancellation policies and any other important information.
Use a credit card or PayPal when making a ticket purchase online, as the charges are more secure and easier to dispute if a problem arises. Never wire money because it's nearly impossible to get your money back if the tickets turn out to be fake.
Find a reputable ticket-selling site. When buying tickets online, search for a reputable ticket-selling website that protects both the buyer and the seller in the online transaction. There are multiple websites that allow you to buy and sell tickets in a secure way. Verify the tickets using the venue's seating chart and take the necessary precautions to ensure you are not being sold fraudulent tickets.
Intercept the fakes. Legitimate tickets tend to be on thick paper with bar codes. According to the NFL, they also include holograms, custom laser cutouts, a glossy varnish and heat sensitive graphics that disappear with the touch of a thumb. Make sure your tickets share these features.
Watch out for scalpers. Be cautious before buying tickets on the street. Scalpers are unregulated and often use stolen or counterfeit tickets. Though they might seem real, they could potentially leave you at the front gate with no entry.
NFL playoff tickets are currently the most popular tickets to purchase, which make it a favorite event for scammers. BBB urges consumers to exercise caution when making purchases and take advantage of BBB's free services to check out a business before buying.
+