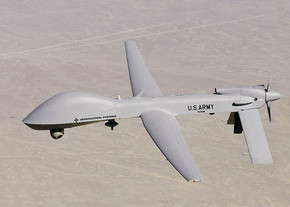 The New Year's Eve ball drop didn't just symbolize the passing of a calendar year. On January 1, a number of brand new local, state, and federal regulations passed in 2014 went into effect. Check out what's changed, and if these laws might affect you, according to NBC News.
The minimum wage increases. In 20 states, including Arkansas, Ohio, Rhode Island, New York, Maryland, Montana, Florida, Connecticut, and Ohio, as well as 5 cities, over 3 million minimum-wage workers began receiving higher paychecks on January 1.
The highest state hourly rate is still in Washington, where employees must receive at least $9.49, up from last year's $9.32. San Francisco, where the cost of living is estimated at 61.6 percent above the U.S. average, raised its minimum wage from $10.74 to $11.05. South Dakota made the biggest increase this year, adding an additional $1.25 to hourly wages.
Driving changes. Qualified residents in California and Connecticut are now able to apply for a driver's license, regardless of citizenship status. 1.5 million people could be eligible, including illegal immigrants, though the licenses won't qualify as a form of federal identification. California state officials say the new measure helps combat safety issues by providing education on local driving laws.
New rights for pregnant workers. In Illinois, a new law states that employers must offer accommodations to expectant mothers, such as rest and bathroom breaks, modified work schedules, and help with lifting. "Most of these accommodations are no-cost or low-cost to employers," said women's rights advocate Wendy Pollack.
Social security boost. Americans on social security will receive a slight boost in their monthly paychecks. A new federal regulation made a 1.7 percent cost-of-living adjustment this year, meaning the average retiree will receive about $22 more per month.
Flying drones. Thinking of getting a bird's-eye view? Many states have placed tighter restrictions on flying a drone recently, and California is the latest. New state laws prevent hunters from using drones with cameras to spot prey and ban animal rights activists from spying on hunters, as well as general use for views that would only be gained by trespassing. Similar drone regulations are already in effect in Alaska, Montana, New Mexico, and Colorado.
Hiking safe in New Hampshire. Hikers, bikers, and adventurers can now buy a $25 "hike safe" card, which acts as insurance in case of an emergency. If you're lost or injured and need rescue, you won't have to reimburse the costs to the state, which can run as high as $50,000. Not a bad deal!
For more new laws, you can check out your local, state, or federal regulatory websites.
http://www.bbb.org/blog/2015/01/drones-dollars-and-driving-new-laws-now-in-effect-for-2015/#sthash.3BCeGog4.dpuf