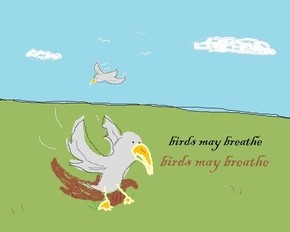 Hello there good people of the music loving earth, it is so awesome to be hear on December 31, 2014. We are less than 24 hours from a new year. My music resolution for the new year is to continue to write this column and expose as many awesome musicians as I can. I also hope that Skope & Skopemag.com will continue to grow and reach as many music enthusiasts that want more than what mainstream radio offers. In music news today, undiscovered artists from all over the world are popping up on Skunk Radio Live everyday. What makes it special is that the music programming is not limited to mainstream genres like Pop, Rock and Hip Hop, but also includes other sub-genres, less popular genres and instrumental genres. Check that out at – http://backstage.skunkradiolive.com. In other news, with music and the arts disappearing from schools nationwide, Virtual School of the Arts (VSA) is stepping forward to bring music education back to our schools. Based in Nashville, Tennessee, the 501(c)(3) non-profit organization was founded in 2014 by renowned drummer and songwriter Chad Chapin (Ben Folds, Casting Crowns, dcTalk). Check out more here – http://www.virtualschoolofthearts.org. So now lets get to my final guest of 2014, Birds May Breathe. I heard of this NYC based artist after hearing the single, "Slow Train." In around 6 years he has put out 4 albums and has a non-stop musical work ethic. Join us today as Birds May Breathe speak on Christmas with his family, constant flow of new music, goals for 2015, and so much more!
Stoli: Where are we talking from toady and are you done with your holiday shopping?
Hi Stoli. We are talking from my place. I haven't started holiday shopping yet, but I should be doing so in the next couple of days.
"Just Ride"
https://www.youtube.com/watch?v=VfQULj9OwxY
Stoli: The holidays are about family and being close to loved ones. How do you keep that in perspective as our society pushes you to go broke buying gifts and material things?
I don't necessarily feel that push too much. My family has opted not to exchange gifts for a few Christmases now and instead just get together. It makes it a little easier on everyone. With that said, there is always something nice about giving and receiving gifts, and I will be getting a gift for a family member. But, I agree with you that it's important not to let the spirit of the holidays be overshadowed by the stress of needing to fill wish lists. That's just not what's it's about.
Stoli: You have been going strong for 6+ years. How did you get started and what does "Birds May Breathe" mean?
My story doesn't really begin with Birds. I've been writing songs on and off for, I guess, 20 years now. I have a substantial back catalogue of unreleased material. That doesn't mean the Birds May Breathe material is old though. It's actually all fairly new, except for a few tunes. The name just came to me randomly one day and I stuck with it. I like that it sounds slightly ominous. I later learned that birds have a different respiratory system than humans though, which is interesting because they 'may breathe'. If you look at each word individually is conjures pleasant images. After a while though, like most band names, it becomes something altogether disassociated from it's literal meaning. Like, when I hear the phrase 'smashing pumpkins', I don't think of halloween or images of broken pumpkins laying on a street at all. I think of a great band.
Stoli: Since forming you have put out 4 albums. How do you explain putting out so much music in only 3 years time?
Well, what I just mentioned is part of the explanation. However, I've always strived as an artist to be prolific because my favorite artists are. For me, I think it's important not to be afraid of writing a bad song. You may write several songs that are just "okay" and then there's that one moment when something magical happens, which you can't really control. If I were to over analyze or over think it, I think I might be stifled creatively. That is the beauty of songwriting to me, the spontaneity and the sense that you never really know what you are going to end up with when you start.
Stoli: I really dig your sound. How long did it take for you to develop your sound and any 2 other bands that inspire you?
Thanks. I appreciate that. It's not that much of a conscious thing at this point. It must have happened over years and it's still occurring. When I was younger I think it was a little more conscious about what I wanted to sound like. I wanted to be able to sing like Paul McCartney when I was younger. When I couldn't reach some high notes on songs I would feel a little let down. As I matured, I kept my influences at the core still, but I also allowed my own style to develop. Part of it is self acceptance, which is a beautiful thing. I am aware that there must be elements of influence from my music heroes in my work. I really like a lot of diverse music, but if I had to pick two bands that influenced me the most over the years, they would be 1) The Beatles and 2) Ween.
Stoli: Being that we are 2 weeks from 2015, what are some goals you would like to see for the band and how will you achieve those?
As of now my only goal is to put out another album next year. Then, maybe play a few acoustic gigs locally, perhaps. I don't play out much. I am more of a home studio guy. So, I guess it's just a matter of doing it.
Stoli: When you are not doing music what other passions do you have and do you also have work/school?
Some of my other passions are art and writing. I like to draw and paint, but I don't do that all too often. I also like to snowboard. I also have a full time day job.
Stoli: Being that you are based in NYC, have you played any cool venues and are there any you want to play?
I haven't played any places in recent years. However I did play the CGBG's acoustic gallery once. That was pretty cool. It's unfortunate that venue doesn't even exist anymore. I would love to play Hammerstein some day. That's one of my favorite venues in the city, but that's definitely a big ticket venue.
Stoli: I love your song, "My Love, My Enemy." When did you write that and what does that song mean to you?
I wrote that in high school actually. I used to play it in my high school band, The Natural. It's very much influenced by Elvis in terms of the sound and classic blues structure and the way I sing it. However, instead of playing it on a major note like A or G I decided to play it in A# which I thought was clever at that time. I was excited about the title lyric when I came up with it. I think we've all experienced a relationship where we've loved someone who just wasn't loving us back. If you haven't then your're lucky. If you keep yourself in that type of situation too long feelings can get ugly. That was my way of saying to my love interest at the time, "I love you, but you're also destroying me, you're my enemy!"
Stoli: What is coming up for Birds May Breathe and where can we stalk you online?
Hopefully releasing new material in 2015. You can find Birds May Breathe on the band website, ReverbNation, Twitter and CD Baby. Have a happy holiday and thanks!
http://reverbnation.com/birdsmaybreathe