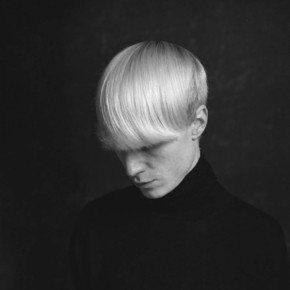 In January 2015, Iain Woods will release his debut album 'psychologist' via his own Lovely Face for Radio. This will be preceded by the release of 'Worlds Away' in October 2014, 'Bella' in November 2014 and 'Fiend' in December 2014.
psychologist marks the return of Iain Woods after his critically acclaimed debut EP's 'Epidural Collection', released on Moshi Moshi in 2011, which had critics comparing him to everyone from Michael Jackson to Burial, with Planet Notion claiming that Woods is 'an artist unwilling to be pigeonholed, to plough new directions and takeinspirationfromawiderangeofplaces. Fullofinvention,fullofdrama,but,mostimportantly,fullofsoul'
He describes the album as 'a Trash-Pop romp through an existential crisis' and says that with this album he wants to attempt to make the psychologist project what it was always meant to be – an art band that flirted with the fictional, sighting The Knife, B-52's, Talking Heads & Die Antwoord as references.