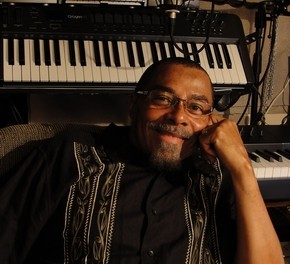 Hello there my music loving friends all over the world, it is so exciting to see you all. We are under 24 hours from Christmas Eve and less than a week from 2015, I love this time of year. Lots of cool things going on and this caught my eye, now through December 25th, Live365.com is offering its listeners a solution to expensive and generic holiday greeting cards with free customizable digital musical greeting cards. To design your own Live365 Holiday Card, go to Live365.com and click on the Musical Holiday Card icon anywhere on the homepage screen. That is so cool, I think I will try it. In amazing news, Music Heals is tremendously excited to announce that we have now donated a quarter million dollars to music therapy programs in Canada in only our first two years in operation. This equates to over 6,600 additional patient hours of music therapy. I love hearing about music doing for good, http://musicheals.ca. So as you prepare to have Christmas you know you need some nice music to set the mood. Well my guest on this holiday week is EL Mahon and he has released 'Traditional Christmas Lites.' These traditional Christmas songs have taken on a whole new meaning in the mind of composer E.L. Mahon. Join us under the mistletoe as EL Mahon speaks on everything from Christmas in Denver, CO, his genre NueVision Jazz, goals for 2015, and much more. Merry Christmas to all!
Stoli: Where are we talking from today and are you ready for Christmas in 2 weeks?
Well, I'm actually at home here in Denver, Colorado, Go Broncos!
As for Christmas, I'm always ready for it. In fact, the span between Thanksgiving & Christmas is my favorite time of year. I'm sure it's like that for most everyone. Unlike last Christmas, my wife was in Afghanistan. She's back home now so we're going to do it up right.
Stoli: Offer readers a glimpse into what your Christmas is like with your family & friends?
Basically, my Christmas is downtime from writing. I don't even go into my studio in December and I try my best not to even think about new material during that time. That's really a difficult task. As family goes, it's only my wife and I here in Colorado so we like to create what we call our Christmas Season of fun, which includes things like going to different Christmas functions and gatherings here in the Denver area, shopping at all of the malls, eating a little extra sweets, not that much because we both want to stay as healthy as we can. Our house is total decked out with Christmas on every floor. It's just fun and we always like to have a fire in the fireplace and also love catching up on movies in our theatre room. Just GOOD times.
Audio + Buy: http://www.cdbaby.com/Artist/ELMahon
Stoli: At what age growing up did you really fall in love with music and decide to try your hand at it?
That was so long ago until it's all a blur now, but I would have to say I was probably around 5 or 6. Music is in my DNA. My father sang and my mother was a school music teacher and choir director. When I was around 8 my mother talked me into playing the oboe in the newly formed school band. This was the true beginning of my musical journey. That instrument really propelled me into lots of opportunities, so much so until I became a student member of the Arkansas Symphony Orchestra at age 13 while I was under the guidance of my private oboe instructor who was the Principal oboist of the orchestra. Not bad for a little black boy from Fargo Arkansas. I branched out into other instruments: English Horn, Saxes, keys, flute, trumpet and a few more wind and brass instruments. After starting my first top 40 and R&B band in high school, I was hooked. I had great music mentors while I was extending my studies at The University of Arkansas at Little Rock and also Berklee College of Music in the mid 70's. By the way I'm playing flute and flugel on this new Christmas album.
Stoli: What are some artists that you grew up listening to that really inspired you?
Growing up down in Fargo, we basically had 1 radio station. It was KBRI 1570 on your radio dial in Brinkley, Arkansas. Man that brings back memories. They played all kinds of music including a very small number of black artists. I became familiar with The Beatles, Peggy Lee, Ray Coniff, Perry Como, and Dean Martin etc. I really loved that music, the orchestration and how the songs came together. It was just fascinating to me. Now the Ed Sullivan Show is where I saw black artists. That really got me thinking about music as a little boy. We were able to get WLAC out of Chicago I believe, on a clear night. This is where I heard Stevie Wonder for the first time, man, I was in Heaven. Although I didn't take up the saxophone until high school [because it was really hard to march with an oboe, plus you couldn't hear the damn thing] my greatest influences were Boots Randolph, Maceo Parker, King Curtis and Grover Washington, Jr.
Stoli: You have your own genre, NueVision Jazz. Explain to the readers what that is and how you created that sound?
Although I love smooth jazz, I had a picture in my mind of what my sound was beginning to look like. It's a mixture of nearly all of the genres of music in existence, combined in a way that is really hard to categorize. Now I know that's what most independent artists/composers would say, but, for me living in the country during my earlier years and having such a variety of music to listen too really kept me from being put into a box.
Stoli: I have your newest album, 'Traditional Christmas Lites', playing now. How did you choose what songs you would have and how long did this album take to create?
That's a really good question. First of all, I really hope you're enjoying it. It was lots of fun to write and play. Basically the title of the album came first. After that it was easy to find the right public domain songs to spice up and write. The ideas just started to flow. It took me probably about 2 months from start to finish of the compositions and another 2 months for the mixes.
Stoli: I love Christmas music as well. What is it about these songs that make them so timeless?
Well, most people have fond memories of their childhood Christmas's. That includes Christmas songs as well as all the presents. It really doesn't matter how old you are, everyone has songs that really speak to them at Christmas. These songs especially, are the actual foundation of what Christmas is all about. I'll bet those guys who wrote them back in the 17 & 1800's had no idea that their music would move through centuries. Whether instrumental or vocal, they will carry on. Now I've put a different spin on "Away In A Manger". I'm singing it and it is really different. Hope it catches on.
Stoli: You live in Fargo, AK now. What is life like there and do you get to perform at any venues in the area?
Actually, I live in Colorado. My wife and I moved here in 1991, but in 1999 we decided we wanted a change so we moved back to Hawaii [which is where I resided most of the 80's], bought a new condo and just chilled out for a few years before selling and moving back to Colorado in 2003. We actually love Colorado which is why we moved back. I stopped performing back in 1991 after I left my band. I've had no desire to get back into performing since that. I was burned out with it. I have my studio now and do everything myself. Having to deal with other musicians and their personalities and stuff is a drag on my soul. I'm mellow now and I love it..
Stoli: Being that 2015 is right around the corner, what are some goals/resolutions you would like to pursue?
As far as music goes, I will be back in the studio working on more music for TLC, Bravo & VH1 programming as well as writing more music for commercial ad work. Hopefully I can get more of my music into movies. With the help of music supervisor Marc Caruso in L.A., I was able to get one of my Nuevision Jazz tracks in the Rob Schneider movie "The Chosen One" back in 2010. That was great! Being an Independent, I don't have the luxury [yet] of taking it easy for too long.
Stoli: What is coming up for E.L. Mahon and where you @ online?
I just plan to keep living a healthy and mellow life with my wonderful wife and writing as much as possible to continue propelling my craft to the next level. You can find me online at www.elmahon.com. From there you can click on links to find my music.
Have a Great Christmas Season – http://www.elmahon.com