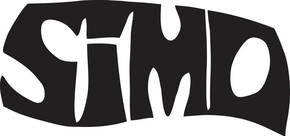 SIMO is virtuoso guitarist J.D. Simo, Frank Swart on bass, and Adam Abrashoff on drums. These 3 talented musicians are bringing Rock back to where it belongs today! Their combination of jazz, rock and blues create an overall pleasing experience. During the past three years, the band has built a name for itself on the touring circuit by performing at music festivals including Mountain Jam, Warren Haynes Christmas Jam, and Bonnaroo.
Born in Chicago, J.D. began playing guitar at an early age and at 15 he went to Nashville where he caught the eye of Don Kelley of the renowned Don Kelley Band at Robert's Western World. It didn't take long until his name was known throughout the town. Boston native Frank Swart has an impressive list of credits as a bassist, producer, and co-writer for artists like Morphine, Patty Griffin, and Norah Jones. Born and bred in Akron, OH, drummer Adam Abrashoff began his musical journey playing with noted Akron blues musicians Dan Auerbach, Pat Sweany, and Mike Lenz. He also moved to Nashville and has built a rock solid reputation as a session player. The three of them together create deep blues soaked sounds that keep you wanting more!
Tell us about your musical journey. When and where it began.
I first saw Elvis on television when I was 4 or so. Around that same time I was obsessed with Steve Cropper in the Blues Brothers film. That is what initially made me wanna perform and play music.
I started playing bars quite young. By the time I was 13, I was playing regularly and I started touring not long after that.
SIMO – "Accept"
http://youtu.be/30aidS8Gcs4
Who were your early influences?
Elvis was the biggest. Followed closely by all the Stax artists because of the Blues Brothers association. Sam and Dave, Isaac Hayes, Otis Redding etc. But also Buddy Holly and the Beatles where huge for me early on.
How did the three of you get together?
We all had careers as sidemen and session players and where aware of each other. We got together and jammed for about 3 hours straight without stopping and it was then that I knew that this was the band I'd been waiting for.
How would you classify your music?
I try not to, but it's rock music that at its core is extremely improvisational. Even though we do have structured songs and such, it's the free form jazz element of improvisation that permeates all our material. Some more than others. I'm also hugely influenced by Rhythm and Blues and that is apparent as well.
What CD's do you have out and where can they be purchased.
We have our debut album SIMO available on Itunes, Amazon, CD Baby and select stores plus our website SIMO.FM.
Any new projects in the works?
Yes we have just finished our new record which should be out in the coming months.
What would you like to be doing 5 years from now?
Exactly what I'm doing now, in that I love to play and I always will. I hope I'm still here and that I'm still playing ha ha!
Diana Olson – diolson05@yahoo.com