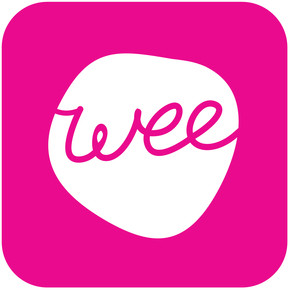 "With our current momentum, we're prepared to take weeSPIN to the next level" says Darius Fong, weeSPIN founder and CEO. He adds, "Our next stage of development enhances the social features of the app and improves functionality by streamlining even more music services into a single platform."
weeSPIN re-shapes the way users experience digital music and social networking. Since the founders of weeSPIN believe music has a soul, just like people, the app combines music with daily life, enabling users to collectively build content, engage in conversation and contribute to their local music scene. Unlike most Internet music services, which suggest sounds you may like, weeSPIN actually sounds like you.
"Current music services like Pandora rely on their own data scientists and a limited thumbs up, thumbs down experience, so they're one-dimensional and lack personality," Fong adds. A Grammy-award winning audio engineer and producer, Fong's decade of experience in the production studio shaped his creative vision for weeSPIN. He says, "When you're making music, it's personal and it's dynamic. It's not about rigid numbers or algorithms; it's about creativity and collaboration. That's weeSPIN."
With weeSPIN, the user is the data scientist. Endless libraries of digital music are categorized by taste and social interaction so users can curate music with other influencers, their friends and their social media communities. Instagram integration makes music visual and personal, and geotagging strengthens local music discovery to connect the weeSPIN community. Plus, re-spin features make saving and sharing sounds from others seamless. Together, the app's tools empower personal expression and unite users through a shared love of music, photography and the cities they inhabit.
About weeSPIN
Founded in 2013, weeSPIN is the musically driven social networking app that bridges the gap between Soundcloud, Spotify and social media to foster a community connected by music. With features that turn music into a conversation, weeSPIN cultivates a new form of social collaboration in a space where users share music tastes, collaborate with other music lovers and express their personalities. weeSPIN is available in the App Store as a free download and is compatible with iPhone, iPad and iPod Touch. To explore weeSPIN and share music that sounds like you, please visit weeSPIN.com.
Keep it social: facebook.com/playweeSPIN | @weeSPIN