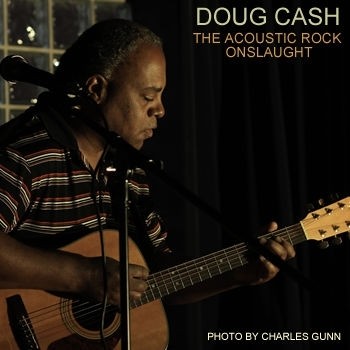 'CHRISTMAS POETRY FOR EVERYONE' BY STEVE RYAN FREE
Want to get Steve Ryan's holiday audiobook for Free? Just go to Audible and sign up for their free 30 day membership trial and they will let you pick any audiobook for free.
Not interested in their trial? No worries, the Audiobook is only $3.95, that's less than the price of a meal. Being in a good mood is priceless and this audiobook, 'Christmas Poetry For Everyone' has some of everything, comedy, drama. You can even hear a free sample of it on Audible.
Click on this link now to see it, www.Audible.com.
'Christmas Poetry for Everyone':
http://www.audible.com/pd/Religion-Spirituality/Christmas-Poetry-for-Everyone-Audiobook/B00OMC2NRK
LORIS 'YEAH' VIDEO
LORIS are a brand new female-fronted electropop trio from Northern Ireland. LORIS launched with their debut single 'I've Been Quiet' in December 2013. It was extremely well supported from the outset, having been picked up by BBC's ATL only 24 hours after release. As a result of the local BBC support it was further picked up by National BBC Radio 1, receiving airplay on Jen and Ally's BBC Introducing show.
In January 2014, LORIS were featured by 'Best of British Unsigned Bands', which broadcasts across 16 European countries via 90 radio stations. In July 2014 LORIS released their second single 'Do It Right' and were included in the Daily Mirror's article for 'The Class of 2014'.
THE GASLIGHT ANTHEM TOUR
The Gaslight Anthem are pleased to announce their upcoming winter and spring 2015 headlining tour. Touring in support of its recently released album Get Hurt, The Gaslight Anthem will be making a number of appearances across North America that will include dates in markets such as New York, NY on Saturday, February 28, Cleveland, OH on Wednesday, March 11, Minneapolis, MN on Friday, March 13, Vancouver, BC on Thursday, March 19, Seattle, WA on Friday, March 20, Denver, CO on Tuesday, March 24 and more. The tour will culminate in a performance at Newport Music Hall in Columbus, OH on Saturday, March 28. To celebrate the announcement of the upcoming tour, the band has released the music video for their new single, "1,000 Years," that was filmed in mid 2014 at the legendary First Avenue in Minneapolis, MN.
http://www.thegaslightanthem.com/tour/
NEW SINGLE BY NEPHLON DON
Philly's own NephLon Don is back at it again with another hit release entitled "Gone Get It". After connecting and working with DJ YRS Jerzy he is learning alot about the game and moving at a fast pace. This track is a mellow toned single with a little bit of a trap twist to it and the vocals of Miles Davis on the hook who is also Royce Rizzy's brother. There is a major hype surrounding Royce Rizzy right now after signing with Atlanta legend Jermaine Dupri at So So Def and RCA Records. Stay tuned foralot more music to come from these artists they are definitely on the rise and you won't want to miss what is in store for them. Artwork was also made by fellow private club member Dave Cannon.
http://www.audiomack.com/song/dj-yrs-jerzy/gone-get-it-prod-by-tommy-ross
MILKY CHANCE IN BUDWEISER COMMERCIAL
Check out Milky Chance's "Flashed Junk Mind" featured in Budweiser's recent "Round Up Your #HolidayBuds" Commercial:
https://www.youtube.com/watch?v=OTVup7Zc5h8
ANDREW MCMAHON NEW VIDEO
Andrew McMahon in the Wilderness has shared his triumphant & touching new video for single, "Cecilia and the Satellite" on VEVO and YouTube. In the vibrant clip, the song's narrative is beautifully illustrated with images of Andrew himself and the song's namesake, his baby daughter, Cecilia. Olivier Agostini directed the gorgeous clip, starring newcomer Anastasia Krivosheeva as a grown-up Cecilia. The track just cracked the Top 20 at Alternative radio and is growing exponentially in support and spins.
https://www.youtube.com/watch?v=G_zY_jSVXSU
NICKI MINAJ ANNOUNCES THE PINKPRINT EUROPEAN 2015 TOUR
Rap's reigning queen NICKI MINAJ will launch The Pinkprint Tour in Europe starting March 16, 2015 at The Globe in Stockholm, Sweden. The international tour touches down at key Europeans markets before closing out April 12 at the Hydro Arena in Glasgow, UK. The fan club pre-sale begins Wednesday December 10 at 9am local time at www.mypinkfriday.com, while general on-sale is December 12 at 9am local time also on www.mypinkfriday.com. The tour also features special guest Grammy Award-nominated R&B superstar Trey Songz, who recorded two #1 collaborations with Nicki—"Touchin/Loving" and "Bottoms Up."
CONQUER DIVIDE "AT WAR"
Passionate and aggressive all-female post-hardcore act Conquer Divide have dropped a lyric music video for the band's smashing, dynamic single, "At War." The song, recorded by highly-acclaimed producer Joey Sturgis (The Devil Wears Prada, Asking Alexandria, Of Mice and Men), showcases the band's ability to to be both abrasively heavy and calmingly melodic.
https://www.youtube.com/watch?v=Lbvkn1Rj6kQ
TWERPS POST "SHOULDERS"
"Shoulders" is the gentle closer to Side A of Range Anxiety, the new full-length from Melbourne's Twerps (out January 27 in the US and February 3 in Europe via Merge Records, January 23 in Australia via Chapter Music). Brooklyn Vegan premiered the track today, and said Range Anxiety is, "a terrific album and folks who enjoy The Go Betweens, The Bats and The Pastels, Real Estate or just catchy, understated guitar pop."
https://soundcloud.com/mergerecords/twerps-shoulders/
ALEX G SHARES NEW VIDEO FOR "HARVEY"
Alex G has unveiled his latest visual offering and this time it's for the off-kilter DSU single "Harvey." Though only 21 years of age, and until recently a student at Philadelphia's Temple University, DSU is Alex Giannascoli's fifth album under his shortened moniker. All recorded at home, almost exclusively solo, and, until recently, all digitally self-released DSU has been highly received, having been nominated as one of the albums of the year by Crack, The Line of Best Fit, and more.
FORTE 6 MUSICAL NOTATION SOFTWARE
FORTE, an international manufacturer of intelligent music notation software, today announced the company's most recent addition, FORTE 6, is now officially available for purchase. With prices ranging from $15 to $249, FORTE is available in four editions: FORTE Basic, FORTE Home, FORTE Premium, as well as a free version. In honor of the official launch, FORTE will be running a special promotion until December 12 and will also provide exisiting customers a special discount on upgrades, as well.
"Although our customers vary based on the different types of musical genres they favor, they all tend to agree on one thing – music should be fun and not about learning to use tools," stated Alexandre Alves, developer, FORTE. "Our goal is easy – create a software that is so intuitive to use, that anyone feels like a pro in minutes. FORTE 6 is a big step in that direction."
http://www.fortenotation.com/en/
FIRST AID KIT PERFORMS "MY SILVER LINING" ON THE ELLEN DEGENERES SHOW
Acclaimed Swedish duo First Aid Kit visited The Ellen DeGeneres Show this past Friday for a beautiful performance of their song "My Silver Lining." Watch the clip here:
http://www.ellentv.com/videos/0-4nq9tn99/
THAT1GUY ON TOUR
Musical genius and performer extraordinaire That1Guy has announced an extensive winter tour that kicks off in Richmond, VA on January 7 and hits prominent cities along the way, including New York, Boston, Philadelphia, Cleveland, Chicago, Minneapolis and many more. The tour wraps up on the West Coast February 25 at The Mint in Los Angeles before he heads home for a performance at Vinyl at the Hard Rock in Las Vegas on February 28.
With an extensive and amazing track record of unique and imaginative performances featuring his curious instrument and copious amounts of originality, Mike Silverman, a/k/a That1Guy, has set himself apart as a true one-of-a-kind talent that rivals any other artist currently in the entertainment industry. Averaging 150-200 shows a year all over North America and Canada, he has been a consistent favorite at such festivals as: Wakarusa, Electric Forest, Big Day Out, All Good Music Festival, Bella, High Sierra Music Festival, Summer Meltdown, Montreal Jazz Festival, and many more. Mike is also renowned for his legendary collaborations with Buckethead, performing as The Frankenstein Brothers, which has helped to cement his standing as a creative visionary.
NICK MONACO LIPSTICK LINE
Having freshly released his sensuous debut album, Mating Call, on Soul Clap Records, Nick Monaco (of Crew Love and dirtybird fame) is shifting focus from music to the mouth – your mouth, to be exact. His new 'Freak Flag by Nick Monaco' lipstick line aims to make an images statement while raising awareness for LGBT issues with a personal and unique message that is sure to leave a vibrant mark on the scene.
When purchasing 'Freak Flag by Nick Monaco' lipstick, all proceeds will go to the Jim Collins Foundation (JCF), which directly funds gender-confirmation surgeries to those in financial need. Whether you're straight, gay, black, white, male, female or anything in between, Monaco encourages you to "Let Your Freak Flag Fly," and fly it high and proud.
http://shop.crewlove.us/product/freak-flag-by-nick-monaco
FIRST THEATRICAL DOCUMENTARY ABOUT JOHN COLTRANE ANNOUNCED
Meteor 17 and Crew Neck Productions have announced that they will produce a new authorized documentary based on the extraordinary life of revolutionary artist John Coltrane. The film, targeted for theatrical release in late 2015 / early 2016, will be written and directed by award-winning filmmaker John Scheinfeld (The U.S. vs. John Lennon and Who Is Harry Nilsson (and Why Is Everybody Talkin' About Him))? and created with the full cooperation of John Coltrane's estate. Meteor 17's Spencer D. Proffer, along with John Beug and Scott Pascucci will produce. The filmmakers have been granted unprecedented access to Coltrane's complete catalog, including recordings on Prestige, Blue Note, Atlantic, Pablo and Impulse! View an exclusive clip of Coltrane performing one of his signature songs "My Favorite Things" during a 1965 concert in Comblain-la-Tour, Belgium, taken from the DVD series Jazz Icons (C) Reelin' In The Years Productions. For up-to-date film information please visit: www.ColtraneFilm.com.
Promo Clip:
http://vimeopro.com/crewneckproductions/john-coltrane-documentary-promo-clip
WATCH THE AMITY AFFLICTION'S OFFICIAL VIDEO FOR "DEATH'S HAND"
Aussie metalcore titans, The Amity Affliction, have released their official video for "Death's Hand" taken from their masterful new album "LET THE OCEAN TAKE ME" – pick it up on iTunes right here. The video captures live performances from the band's 2014 Australian headline tour and comes on the heels of the band's recent announcement that they'll be returning to the UK next year supporting Of Mice & Men, following their recent sold-out headline "Let The Ocean Take Me" tour. For detail please visit www.theamityaffliction.net.
https://www.youtube.com/watch?v=t5MhwqwYpVA
STROMAE RETURNS TO NORTH AMERICA TO HEADLINE MADISON SQUARE GARDEN
Global sensation STROMAE announces dates for his 2015 North American tour, including his biggest stateside show to date at the legendary Madison Square Garden.
Earlier this year, STROMAE drew critical acclaim across the country with his sold out, and first ever, North American tour. This time around, STROMAE reveals a string of North American dates beginning April 5 at Orpheum in Vancouver, BC and concluding April 9 at Fox Theater in Oakland, CA. Tickets go on-sale to the general public beginning Friday, December 12th and are available via his Facebook page HERE.
https://www.facebook.com/stromae
"HEARTS AND MINDS" FROM LOTUS CRUSH'S
Yahoo! Music debuted "Hearts and Minds," the first single from Lotus Crush's upcoming album Rabbit Hole. The track, which will be released commercially in January 2015, puts the band's electrifying blend of melodic hard-edged rock front and center. Listen to the premiere of "Hearts and Minds" at Yahoo! Music here.
https://www.yahoo.com/music/fans-of-the-voice-season-3-aka-the-best-season-104674036381.html
DEL SUR "IN MY ROOM"
Del Sur is a Philadelphia based band whose vision started in the bedroom of guitarist and lead singer Michael Collier during the summer of 2012. He began recording experimental surf tracks at the age of 16 with his guitar and a second-hand bass that cost him a whopping $20. His style is equally influenced by the classic surf sounds of the Beach Boys and the upbeat foundation of West African highlife music such as S.E. Rogie.
https://soundcloud.com/delsurpa/in-my-room/
YELAWOLF "TILL ITS GONE"
The song was featured in a prominent montage to end the episode. Immediately following the episode, the single was released on iTunes & trended on twitter worldwide. The song currently sits at #7 on the hip hop chart. Lyric video, video teaser & official video will all follow within the coming weeks.
https://www.youtube.com/watch?v=fgdpLjdcWR0
ALOE BLACC'S NEW VIDEO "CAN YOU DO THIS"
"Can You Do This" will be featured in the upcoming movie "The Wedding Ringer" in theaters January 16th.
THE STEEPWATER BAND NEW SINGLE
The Steepwater Band, a blaring rock 'n' roll group from the windy city has announced the release of their new greatest hits album. Diamond Days: The Best of The Steepwater Band 2006-2014 will be out on 2/17 via the band's new label Sun Pedal Recordings (Warner Music Group). They asked their fans to help them make the tough decision of which songs would make the cut and now that all the responses have been collected, they are proud to bring you a true "best of." Today, they team up with Guitar World to premiere a new version of the fan favorite "Hard As Stone."
http://www.guitarworld.com/steepwater-band-premiere-new-version-hard-stone-exclusive
LANDLADY HOLIDAY SONG
Landlady is ringing in the holidays with the release of "Please Come Home for Christmas," featuring Sylvan Esso's Amelia Meath. The track, which is available for streaming and embed HERE, caps off a banner year for the band and ushers in tonight's Landlady Holiday Spectacular at New York City's Mercury Lounge. With all proceeds benefiting the Bushwick School of Music, the event will include performances from Landlady, Celestial Shore, Xenia Rubinos, Luke Temple, Invisible Familiars, Zongo Junction, Cantina, Star Rover, Relatives, Sam Cohen, Zula, Rubblebucket's horn section, Cassandra Jenkins, The Westerlies and Isaac Gillespie.
https://soundcloud.com/hometapes/landlady-please-come-home-for-christmas/s-gM4ZR
GIRAFFAGE SHARES NEW VIDEO FOR "TELL ME"
Giraffage's chopped up electro pop jam "Tell Me" gets a suitably tweaked music video, featuring a canine cast like you've never seen before. Donuts, emotions, childbirth… the circle of life! Hear this and more on Giraffage's Fool's Gold EP No Reason (on iTunes now) and get tickets for his North American tour kicking off in January.
http://www.stereogum.com/1723475/giraffage-tell-me-video-stereogum-premiere/video/
TEAR OUT THE HEART NEW VIDEO
TEAR OUT THE HEART have harnessed their aggression and channeled it to deliver an incredibly inspired sophomore effort titled Dead, Everywhere, which will be in-stores 1/27/15. Substream Magazine adds, "We promise, you haven't heard a scream quite like this. With a unique balance of clean vocals with the grit, Tear Out The Heart has mastered brilliant hooks and riffs that will be stuck in your head for days. This isn't your typical hardcore band but a band that's changing the game."
http://www.revolvermag.com/news/tear-out-the-heart-premiere-new-song-and-music-video-feel-real.html
S1 REMIXES SARAH JAFFES
There's little on the track besides the Texas songwriter's yearning vocals, and the sparseness of the accompaniment works perfectly with the pleading lyrics. Credit producer S1 (Jay-Z, Beyonce, Kanye West) with adding his personal touch and creating something as emotionally resonant with the remix we're premiering today.
S1 and Jaffe have a history of killer team-ups, and in addition to playing together in the side project the Dividends, whose "Fools Gold" we championed last year, they collaborated on the Eminem track "Bad Guy," which appeared on the rapper's 2013 Marshall Mathers LP 2.
http://www.nylonguysmag.com/s1-remixed-sarah-jaffes-dont-disconnect-glitchy-groover-gotta-hear/
CHECK OUT THE PREMIERE FOR THE VIDEO FOR "FEBRUARY MOON"
The MuseBox today announced the release of the official music video for the single "February Moon" by Morgan Shaughnessy. This single was the first off of Shaughnessy's re-release of her debut EP, Makeout Scars and Breakout Stars, released Nov 11. Shaughnessy blends 1990s alternative pop and rock with her own brand of indie folk rock, bringing to mind a hybrid of The Cranberries and Cat Stevens. She has built a solid fanbase in and around her native city of Atlanta, Georgia.
http://www.hellhoundmusic.com/premiere-morgan-shaughnessy-video-february-moon/
MAJID JORDAN RELEASE VIDEO FOR "HER"
OVO Sound's singer-producer duo Majid Al Maskati and Jordan Ullman, better known as Majid Jordan, release the second visual from their A Place Like This EP, "Her" directed by Common Good.
THE COURTESAM DEFEAT EILEEN DALY IN COURT
The Courtesans, all-female four-piece doom rockers from London, have won their dispute over the name 'The Courtesans' in a landmark trademark case against The X Factor contestant Eileen Daly.
The band's manager Howard Toshman trademarked the name in August 2013 which was subsequently opposed by Ms Eileen Daly, who claimed that she had been using the name since 1998.
Since the four-piece took on the name, they have been subject to a tirade of online abuse from Ms Daly: depicting them as four monkeys, accusing them of buying Facebook likes (which is something the band or their management have never done although is something Ms Daly freely admits to doing herself), suggesting they should be her cleaners, as well as playground name calling, and even going as far as saying that the four members and their management had committed fraud. The Courtesans meanwhile remained silent throughout.
EAST & YOUNG "HORIZON"
The Dutch duo's earliest releases consist of progressive & uplifting anthems, including a remix for the title track of Kaskade's Grammy-nominated album 'Atmosphere,' as well as their debut Ultra Music single "Starting Again" featuring Tom Cane. East & Young proved their ability as producers in 2014 by bringing us "Jupiter," and continue to keep fans on their feet as they build upon their signature style and unique approach to electronic music.
http://www.earmilk.com/2014/12/05/east-young-premiere
MADEON RELEASES "YOU'RE ON"
Twenty-year-old electronic A-List producer / artist Madeon has released his much anticipated single, "You're On" (featuring Kyan), today. "You're On" is the first official single from Madeon's upcoming Columbia Records debut album, due out in 2015. The track is available HERE.
https://www.youtube.com/watch?v=xp0NOjZlNlo
"I WON'T FOLLOW" VIDEO ON VEVO NOW
New York based melodic alt-rockers Secret Someones released their debut I Won't Follow EP on Cherrytree/Interscope Records in August. A tour with label mates Sir Sly and Wolf Gang soon followed and now these long time musicians are getting ready to head out with Jukebox the Ghost in 2015 (tour dates below). Secrets Someones is currently working on their full length set.
'ANOTHER HEARTBREAK' IS NOW RUNNING ON JUMBOTRON AT UNIVERSAL CITYWALK
Back in L.A. after a four-date stint opening for pop star Aaron Carter, Hobart Ocean (www.hobartocean.com) celebrates the official video release for their debut single "Another Heartbreak" to thousands of patrons strolling through L.A.'s famed Universal CityWalk, who will be treated to the infectious song as its dynamic new video plays on the Jumbotron overhead. The video can be viewed on YouTube here:
DJ MAKJ "GENERIC"
Up-and-coming young producer/DJ MAKJ's new single "Generic" is out today, December 5 on Spinnin' Records. This punishing electro heater packs maximal production and hits just right. Stream the full song HERE.
To celebrate his newest record, MAKJ spoke with Vice Thump about "Generic" and the current state of dance music. When asked about the tongue-in-cheek name of the single, MAKJ explained, "I want to say yes [it is a parody], but I want to say no. It's one of the best songs in my set. It's the kind of song you show to your mom and dad after they listen to four other songs in the Beatport Top 10, and they would not know the difference. It's not a parody… but it kind of is."
https://soundcloud.com/spinninrecords/makj-generic-original-mix
BO AND THE LOCOMOTIVE "PISTOL"
Originally a solo project, Bo and the Locomotive has re-emerged as a full band, and they will be releasing their sophomore full-length LP It's All Down Here From Here on January 27, 2015. It's All Down Here From Here strikes the perfect balance between traditional and experimental. The band's familiar-feeling pop/rock tunes might initially appear to be straightforward, well-crafted indie-rock, but then the off-kilter melodies and unexpected instrumentation ensue, and it starts to defy easy, concise description.
https://soundcloud.com/boandthelocomotive/pistol-2
CHRIS KEYS VIDEO "YOU"
The single is due for release December 15th. The video is 70's themed and was shot on the coast of Northern Ireland around the stunning glens of Antrim and in the black box theatre in Belfast. It also features a vintage beetle and an original marconiphone record player.
https://www.youtube.com/watch?v=T1g7L8YX7c0
WATCH TRAP ILLUSTRATED'S HARDO "TRAPUMENTARY"
You might have heard T.I. scream, "Free Hardo" on his recent hit, "About The Money" featuring Young Thug. Now that Hardo is out of prison, you get to know who T.I. is talking about. Hardo gives you an inside look in his life through his documentary "Trapumentary." In this episode of Gods Plan, you'll see Hardo's lawyer explain how lucky he is to only have served 16th months in prison. It also features Pittsburgh native and superstar, Wiz Khalifa who recently brought Hardo out on the Big Secret Tour.
FAITH EVANS TALKS DUET ALBUM WITH BIGGIE AND NEW ALBUM
Grammy Award-winning singer/songwriter FAITH EVANS stops by "The Real" and tells us that her latest album, "Incomparable," is inspired by her divorce and life as a single woman again. She also gives us the scoop on her pending duet album with late husband, Biggie.
http://thereal.com/videos/0-lj6luzes
ALLISON MOORER RETURNS
The Academy and Grammy Award nominated songstress Allison Moorer is set to release her eOne Nashville debut, Down To Believing, on March 17th. Produced by longtime friend and collaborator, guitarist Kenny Greenberg, the album was recorded over two years in Nashville while Moorer commuted back and forth from her home in New York City. Her eighth studio recording since her 1998 debut Alabama Song, Down To Believing is her most personal collection of songs to date; one in which Rolling Stone has already called "brilliant and extraordinarily candid." The first single "Like It Used To Be" is available for download today.
https://itunes.apple.com/us/album/down-to-believing/id948901883?ls=1
LOUIS KING "FLOW LIKE WATERFALLS"
West Los Angeles rapper Louis King presents the @generationwest-directed music video for "Flow Like Waterfalls", the new single from Louis' new album International Slap, featuring Chali 2na of Jurassic 5, Ray Wright of Warm Brew, Anthony Brewster & Bridget Graham, Camila Recchio, Michael Brewster, and Osiris Booque of Ubiquitous Love Tribe, who guests on "Waterfalls".
https://www.youtube.com/watch?v=DJZ0NOjWWK4
decker. PREMIERES WU-TANG INSPIRED "O.D.B."
decker. creates an expansive palette of folk, gospel, rock and psychedelia and will release Patsy on February 17, 2015. The album's title track made its way online last month and at the end of last week, The Bluegrass Situation premiered the mesmerizing desert psych-folk artist's Wu-Tang inspired, "O.D.B.".
http://www.thebluegrasssituation.com/read/stream-deckers-wu-tang-inspired-roots-ramble-odb
STEVE HACKETT SET TO RELEASE NEW SOLO ALBUM "WOLFLIGHT"
World-renowned guitarist/composer Steve Hackett is set to release a brand new solo album, WOLFLIGHT, on April 7th, 2014 (InsideOut Music). WOLFLIGHT is Steve's first original solo studio album since BEYOND THE SHROUDED HORIZON in 2011. Primal and orchestral, it retains the Hackett trademark as electric guitar runs right the way through with a regular sprinkling of acoustic. The concept behind it is a new unexplored chapter in the guitarist's career.
Video trailer:
https://www.youtube.com/watch?v=shO2GYUiREI
PHIL COLLINS SUFFERS ILLNESS DECEMBER 6
"Thank you very much for the incredible, heartfelt support that was in full effect at the 2014 Little Dreams Foundation concert on December 6. We worked hard to bring you artists from all over the world, along with tomorrow's young stars, who performed their hearts out on stage.
As you know, Phil Collins was scheduled to perform a few songs at the end of the night; however, he suffered an illness during sound check and doctor's were brought in to see him. Phil wanted to perform and be there for his fans, the children and the Foundation. His health was monitored right up until the time when he would take the stage. The doctor's insisted that he could not do it. He addressed the audience and, with great sadness, told them what happened.
Everyone is concerned for Phil's health, and rightfully so. We hope that you'll understand that this situation was completely out of his control, and he's sorry to have disappointed his fans. Because this is Phil's charity and only operates on the highest level of integrity, the Little Dreams Foundation is offering a voucher for the full, face value of the ticket amount towards the December 5, 2015 concert in lieu of refunds. This will affect the funds we had hoped to raise for the children for 2015, so to alleviate that, Phil Collins has personally made a donation of $100,000 to the Little Dreams Foundation.
We appreciate the support and understanding that we have received. The vast majority of attendees have told us that they had one of the most touching and best experiences ever. For that, we're eternally grateful. From the bottom of our hearts, we thank you for your understanding and hope that you will continue to support Phil Collins and Orianne Collins-Mejjati in their efforts to make dreams come true for children. " – Orianne Collins-Mejjati
GEORGE EZRA ANNOUNCES FIRST EVER NORTH AMERICAN HEADLINE TOUR
Proving that he is an indefatigable live artist, breakout UK-based singer-songwriter and guitarist GEORGE EZRA has announced that he will head out on his first ever North American headline tour in Spring 2015. George will begin his trek in Philadelphia on March 25th, and hit multiple cities across North America (please see dates below). Tickets for the tour will go on sale Friday, December 12th; fans can check with local box offices for availability and pricing.
No stranger to the open road and a more than adept live performer, George will kick 2015 off as the main support for not one but two incredible tours. As previously announced, starting on January 9th, George will open for Grammy-nominated recording artist Sam Smith in sixteen cities across North America. Additionally, immediately thereafter, George Ezra will support US label-mate, Grammy Nominated Irish recording artist Hozier for select dates on Hozier's sold-out 2015 North American tour.
http://www.georgeezra.com/#live