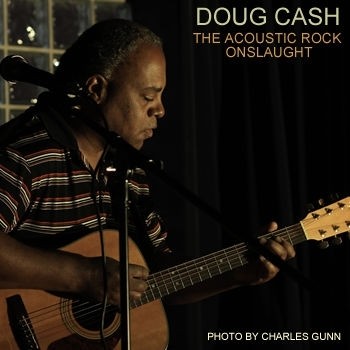 NEW ALBUM BY BIG PETE PEARSON
Blues giant Big Pete Pearson showcases his immense vocal prowess on his first Fervor Records release, Steppin' Out. The seasoned 81 year old delivers solid, heartfelt performances further elevating his stature as a legendary Bluesman. Throughout his illustrious career, Big Pete has worked with icons including Ray Charles, B.B. King, Muddy Waters, John Lee Hooker, Ike & Tina Turner, Big Joe Turner, Etta James, Aaron Neville, Koko Taylor, Gate Mouth Brown, Big Mama Thornton, T-Bone Walker, Screamin' J. Hawkins, Pinetop Perkins, and Buddy Guy to name just a few. This time Pete teams up with a few local Phoenix legends including Hans Olson, Chuck Hall, Donnie Dean, Chris Gough, Andy Gonzales, Jerry Donato and friends to fuel the great listen. Pete's powerful vocals tell tall tales of good times, lying, cheatin' and love gone wrong to take it over the top.
Fervor Records's COO Jeff Freundlich states, "At age 81, Big Pete has more swagger than most guys a quarter his age. He's definitely the real deal. Most importantly, all that cocky confidence, all that experience, all that pain from those 81 years emanates throughout his music. We're excited to have the distinguished Mr. Pearson as part of the Fervor Records Family."
http://www.bigpeteblues.com/bigpetesbiography.htm
CULT OF YOUTH 'FINAL DAYS' 2 SINGLES
Cult of Youth's new album Final Days is finally out on Sacred Bones Records and in celebration of its release the band are announcing all of their upcoming U.S. & EU tour dates, do not miss the chance to see the raw energy and sonic beauty of Cult of Youth's live show, who in the U.S. will be joined by Uniform (east coast leg) and Hive Mind (west coast leg).
Final Days feels like a full realization of the project, it's everything Cult of Youth has been moving towards for the past seven years — post-industrial, post-punk, and post-enlightenment.
Cult of Youth – "Roses"
https://soundcloud.com/sacredbones/cult-of-youth-roses
Cult of Youth – "Empty Faction"
https://soundcloud.com/sacredbones/cult-of-youth-empty-faction
JAH ORAH & KD ASSASSIN "USED TO BE BOBBY & DARRICK"
St. Louis-based duo Jah Orah & KD Assassin present the Jah Orah/Baldhead-directed music video for "Used To be", the DJ Reminise-produced title track of their new album featuring Aceyalone, Tef Poe, Bo Dean, MC923, Black Spade and Dharma Jean as well as production from Josef Leimberg (Mikah Nine), InStrumenTaL, 44Degreez, Pop dDub, Tony Baines, Baby Paul and Akili. A Los Angeles native and Project Blowed graduate, Jah Orah was a newcomer to St. Louis when a chance meeting with KD at an STL event led them to the studio, then to a musical partnership.
https://www.youtube.com/watch?v=QuWJIyh40Vw
NBS & SNOWGOONS ADDRESS FERGUSON + MICHAEL BROWN
Exhausted and frustrated with what they've seen in Ferguson and beyond; N.B.S. connects with longtime collaborators Snowgoons to tell the story of Emmett Till and Mike Brown. Chronicling the scarily similar narratives of the two young men separated by more than 50 years, N.B.S. urges others to be aware and involved.
Known for their intelligent streetwise approach to truthful hip-hop, cousins Flash and Knuckles recently returned from a tour in South America to put the finishing touches on their long awaited sophomore release 'Trapped in America'. A politically focused and hood-inspired tale with production from the power house European team Snowgoons (responsible for recent releases by Raekwon, Onyx, MOP, Ghostface Killah, and Young Buck).
JES NEW SINGLE
JES is currrently sharing her epic single, "Sky Stand Still," from the much talked about film, The Principle, out now. This is an exiting new page in JES' book, as she is best known for her EDM work with the likes of Tiesto.
CHEERLEADER'S DAYTROTTER SESSION AVAILABLE NOW
The band performed four songs, including two off their On Your Side EP, out now via Bright Antenna. Additionally, J£ZUS Million recently remixed the EP's title track. The song can be streamed at Impose Magazine, who hails the pairing's "emotive charged synths" and "bold, but restrained rushes of hushed electro oceans."
http://www.daytrotter.com/#!/concert/cheerleader/21021587-37386039
LiV WARFIELD WINS SOUL TRAIN AWARD
It's been a banner year for multi-faceted powerhouse vocalist LiV WARFIELD. Aside from releasing her universally lauded second album THE UNEXPECTED in February 2014, she closes out the year clutching a highly coveted SOUL TRAIN AWARD for Best Contemporary Jazz Performance: 'Stay – Soul Lifted' (she was also nominated for Best Independent R&B / Soul Performance: 'Why Do You Lie?' and Best New Artist).
"Winning a Soul Train award is such an honor. Thank you Centric, BET and Soul Train for letting me be a part of musical history," Warfield said. "I'm completely blown away and extremely thankful for winning Best Contemporary Jazz Performance for 'Stay-Soul Lifted'. Soul Train has been such a musical staple in every household growing up. It's with great pleasure to be amongst the many great artists whom have come before me." The Soul Train Awards aired on November 30, 2014 on CENTRIC and BET.
http://www.livwarfieldmusic.com/
GEMSTONE "CIRCLES" ADDRESS CHICAGO VIOLENCE
Chicago Rapper Gemstones addresses violence amongst Chicago youth in debut single "Circles"
Demarco Castle aka Gemstones, formerly known as Gemini signed to Lupe Fiasco's 1st and 15th label, made the bold move to walk away from a major label because he saw a bigger purpose for his life and his music.
Now with a new label, Xist Music and a new mission, Gemstones debut single "Circles" produced by Grammy winning producer J.R., is a presentation of what Gemstones wants to relay to the youth of Chicago and around the country.
DODOS PREMIERE NEW SONG "GOODBYES AND ENDINGS"
Having just wrapped up the sessions for Carrier, and fired up on the level of comfort achieved with brothers Jay and Ian Pellicci at Tiny Telephone studio, the duo immediately began laying to tape the batch of songs that would make up Individ."The songs came together easily, there was not a lot questioning, just moving ahead with the feeling that we were on the right track. We were freed up to do whatever came naturally," says Long. "From the first take of the first song we tracked, things sounded huge and that set the tone for the entire thing."
http://music-mix.ew.com/2014/12/04/the-dodos-release-dense-brooding-goodbyes-and-endings/
GHETTO YOUTHS INTERNATIONAL PRESENTS SET UP SHOP VOL. 2
Ghetto Youths International, the record label owned and operated by Bob Marley's sons Damian, Julian and Stephen, will release the brand new compilation Ghetto Youths International Presents Set Up Shop Volume 2 on December 23, 2014. The 15-track compilation follows Volume 1 that was released in February 2013 and peaked at #1 on U.S. Billboard Reggae Album chart.
The latest installment is produced primarily by the Grammy-winning brothers Stephen and Damian Marley. The album features new material from the entire Ghetto Youths roster, including Jo Mersa, Black-Am-I, Christopher Ellis, Wayne Marshall and the label's founders, along with dancehall artist Cham.
https://www.facebook.com/GhettoYouthsInternational
STREAM "THE UPSIDE" VIA DAZED
Spank Rock's new EP 'The Upside' is coming on 12/9 via Bad Blood/Boysnoize Records – you can stream the entire thing now on DAZED and download the With You (Switch and Rick Trainor) remix of "Gully" available via This Song Is Sick. Spank Rock will be playing a number of east coast dates as well as "Holy Ship" in support of 'The Upside' – dates below.
http://www.dazeddigital.com/music/article/22817/1/stream-spank-rock-s-the-upside-ep
CUFF MGMT "6TH GEAR"
Fans of ultra-kinetic dance music rejoice. Your song has arrived. Atlanta bass crafter Debroka has taken Diplo & Alvaro's trapsterpiece "6th Gear" and rebuilt it with some serious NOLA bounce heat. While the original had it eyes on the trap, this remix is focused squarely at the dancefloor. Discerning DJs will find this track causing booties to shake, necks to break, and heads to be bopping so hard.
https://debroka.toneden.io/spotlight
VERONIKA VESPER LIVE "SUFFOCATE"
Also to change things up a bit, they did a new live version of Suffocate and performed it at the Buddy Bounce HQ.
MIZ MAF FEAT FREEWAY "THAT WHITE"
North Philadelphia rapper and Street Spittas artist Miz MAF (Money And Family) presents the Peter Parkkerr-produced music video for "That White", his new Rizzo-produced single featuring Freeway, from his new album Behold A Pale Horse, featuring production from 100 Miles (Freeway, The Roots, Jill Scott, Will I Am, Canibus, Allen Iverson) and Level 13 (French Montana, Maino, Tony Yayo, Kool G Rap, Chino XL, Ras Kass). Miz has worked with Gillie Da Kid, E.Ness, Dout Gotcha, Mossburg and Rich Quick among others.
THE RECORDING ACADEMY® AND RCA RECORDS TO RELEASE THE 2015 GRAMMY® NOMINEES ALBUM
The Recording Academy®'s GRAMMY Recordings® and RCA Records have teamed to release the 2015 GRAMMY® Nominees album, which will be available Jan. 20, 2015, in stores and via digital retailers. The 21st installment of the best-selling series will feature an array of this year's GRAMMY-nominated artists and hit songs across multiple genres. A portion of the proceeds from sales of the album will help support the year-round efforts of the GRAMMY Foundation® and MusiCares Foundation® — two charitable organizations of The Recording Academy. In conjunction with "A Very GRAMMY Christmas," music fans can log on to GRAMMY.com, GRAMMY.com/2015GRAMMYAlbum or CBS.com to pre-order the album and enter for a chance to win a trip for two to the 57th Annual GRAMMY Awards® on Sunday, Feb. 8, 2015, at STAPLES Center in Los Angeles.*
JUSTIN HUNTER RELEASES HIS LATEST ALBUM
KEYISM represents the trance like state that melody holds over humanity. Justin Hunter's latest album, KEYISM was inspired by his hometown of Katoomba in the Blue Mountains, and the current EDM trend that focuses on melody and beats. KEYISM was written and produced with Hip-Hop/Beats Producer Tomasz Churak of Thundamentals / The Silent Titan.
https://itunes.apple.com/au/album/keyism/id947326688
LILY ELISE ANNOUNCES RELEASE OF "SUITCASES"
Keep your ears open for Lily Elise, the vivacious, young singer who's been making a splash since America first met her three years ago. The Bay Area native has announced plans to release a new, five-song EP, Taken. The album's newest single, "Suitcases" premiered on Good Music All Day on December 4.
http://gmad.us/blog/2014/12/4/lily-elise-suitcases
VOTING IS OPEN FOR THE INAUGURAL "AMERICAN COUNTRY COUNTDOWN AWARDS" "BREAKTHROUGH ARTIST OF THE YEAR PRESENTED BY SAMSUNG GALAXY®"
Through Wednesday, Dec. 10, fans can still vote on Twitter for the inaugural AMERICAN COUNTRY COUNTDOWN AWARDS' Breakthrough Artist of the Year Presented by Samsung Galaxy®. The finalists are Brett Eldredge (@bretteldredge), Tyler Farr (@tylerfarr), Kip Moore (@KipMooreMusic), Thomas Rhett (@ThomasRhett) and Cole Swindell (@coleswindell). Hosted by Florida Georgia Line's Brian Kelley and Tyler Hubbard, the AMERICAN COUNTRY COUNTDOWN AWARDS are based on country music's longest-running radio countdown show, "American Country Countdown with Kix Brooks," and will honor country music's biggest stars based on album sales and radio airplay.
Fans can also vote for Breakthrough Artist of the Year Presented by Samsung Galaxy® via custom Twitter Cards. With one tap, fans have the chance to make their voices heard and influence the outcome of the night's show. Twitter cards for individual artists will be distributed via AMERICAN COUNTRY COUNTDOWN AWARDS' official Twitter handle: @TheACCAwards.
KODALINE "HONEST"
Kodaline make a welcome return February 1st with 'Honest', an epic new single produced by Jacknife Lee and taken from the band's eagerly anticipated new album on RCA Records.
New single 'Honest' shows the band developing the trademark sound that made their 2013 debut 'A Perfect World' a top 3 smash, selling 230,000 in the UK.
https://soundcloud.com/kodaline/kodaline-honest/
K.MICHELLE'S "ANYBODY WANNA BUY A HEART"
On VH1.com here:
http://www.vh1.com/music/tuner/2014-12-02/premiere-love-and-hip-hop-atlanta-k-michelle-anybody-wanna-buy-a-heart/
NEW LYRICS BORN VIA SF WEEKLY
In the wake of the recent absurdities, acclaimed rapper/producer Lyrics Born released his latest work, a cover of Gil Scott-Heron's iconic poem and song, "The Revolution Will Not Be Televised" featuring European funk band, An Apple A Day. Released originally as an anthem for African-American activism in the 1960's, the issues presented in the work are still prevalent today. Interviewed by SF Weekly, Lyrics Born stated, "I was both honored and ambivalent when presented with the opportunity of working with An Apple A Day on a remake of Gil Scott Heron's classic song," adding that he was "Honored to be the guy who was asked to remake the song, but ambivalent, because to be completely honest, the 'opportunity' to do so shouldn't even exist anymore. We as human beings should've won The Revolution long ago."
http://www.sfweekly.com/shookdown/2014/12/02/listen-lyrics-born-updates-gil-scott-herons-the-revolution-will-not-be-televised