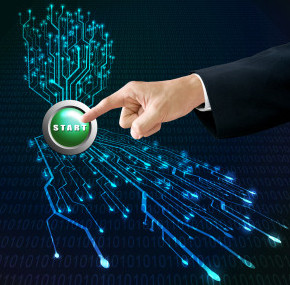 For purposes of the management, storage, protection and sharing of information in a company, management information systems are crucial. The management information systems (MIS) department is the central nervous system of any company. All of the aspects of the performance of a company are gauged through data produced by its MIS department.
What is the MIS?
A management information system involves researching people, technology and organizations, and how they interact with each other. Personnel in the MIS department assist in realizing maximum corporate efficiency and potential. They work in both the public and private sectors, most often with a staff consisting of technical and database administrators.
Who is the MIS professional?
The MIS professional is a business oriented people person. They're communicators who analyze data and innovate using that data. The MIS professional has excellent technical skills along with fluency in business and management principles. They're responsible for the effective communication and teamwork in implementation of technology within an organization. They supervise the work of analysts, developers and computer workers.
The MBA in MIS
Programs are available for the online MBA in MIS. They allow the candidate to remain employed in information technology while working toward their MBA. Many of the classes are offered in the evening. The programs combine both core and elective graduate level MIS classes with business administration studies. The course work is ordinarily completed in 24 months. A prerequisite business degree isn't required in many MBA in MIS programs. Students have a broad variety of backgrounds, with the majority of applicants having professional experience.
Benefits on the MBA in MIS
With the continued rapid proliferation of computers in business and industry, employment prospects for the individual with the MBA in MIS are projected to continue to rise through 2022. Due to the need for people with appropriate qualifications, job prospects remain and will continue to be excellent. As per the U.S. Bureau of Labor Statistics, the average salary of the employee with the MBA in MIS is over $129,000. Actual salary level is contingent on geographical factors, individual level of responsibility and technical specialty.
As opposed to the broader MBA, the MBA in MIS is a highly specific degree. It's ideal for the person who wishes to be a Chief Information Officer who will define and implement strategy. Evolution of business structure may move the CIOs to top positions.