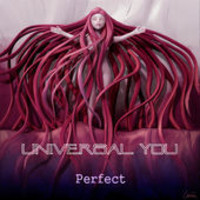 Universal You's "Perfect EP" is pop perfection. Bursting with energy the EP virtually demands to be played loud. That way every particular nuance of the songs shines through: from the strong vocals to the infectious melodies, "Perfect EP" is exactly how pop music should be. In fact the vocals are the heart of the EP with everything else in service of the expressive delivery.
Buy: https://itunes.apple.com/gb/album/perfect-ep/id904027385
Audio: https://soundcloud.com/paul-finnie/sets/perfect-ep-released-01-sept-by
"Cry" begins with a breezy guitar before the electro elements come into the mix. Vocals reflect upon a tragic situation, of trying to overcome a terrible breakup. This is what happens when people grow apart. A bit sad it is followed up by the brash "Perfect". On "Perfect" distortion rules as the vocals feel like they have transmitted from far away. Guitar work is excellent with a few wild flourishes to reinforce the confidence the song has in spades. For "Nothing Else Matters" Universal You moves into reflective territory. Delicate work it builds up very gradually. The longest song on the album it offers a different take on Metallica's classic hit. "Find a Way" uses a dance structure showing off the effective remixing skills of "Joesoap". Ending things off with another cover song is "Babe I'm Gonna Leave You" using an electronic approach to Led Zeppelin's instantly recognizable song.
"Perfect" – http://youtu.be/C06liQM0B-E
"Nothing Else Matters" – http://youtu.be/Fy1kk2P0isg
"Perfect EP" is an absolute blast of an EP. With a nice mixture between incredibly creative covers and original material, the EP works on every possible level. Universal You is a real treat.
http://www.universalyou.co.uk/
Posted by Beach Sloth