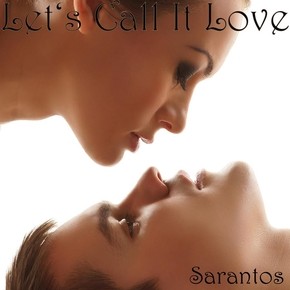 Sarantos last single "Let's call It Love" was just released and the jazzy music video has gotten some rave reviews. There are many jazz musicians out there that are very talented. Unfortunately, many of them end up making no money and never having a radio hit. Jazz as a genre is often the most difficult to break into the top charts. However, Sarantos bucks the trend with a truly unique jazz love song that is sure to garner attention.
"Let's Call It Love" – https://www.youtube.com/watch?v=YkdIZJg4ynI
Sarantos is a solo rock artist who has been releasing a new song every month all year long in 2014. Well the fans have had enough of being teased and now the moment of truth has almost arrived. Sarantos 1st CD called "Not Where I Wanna Be" is finally being released to the public on November 18th 2014.
Sarantos was nominated for 2 awards for the 2014 International Music & Entertainment Awards for the categories of "Rock Song of the Year" and "Pop Album of the Year."
See the latest full press release:
http://www.prweb.com/releases/free_jazz_music/online_song/prweb12296244.htm
**Sarantos 1st CD features the top songs "Nothing To Hide", "Back And Forth" & "I Love To Love You Too."**
http://www.melogia.com
https://www.facebook.com/Sarantosmelogia
http://www.twitter.com/sarantosmelogia
http://www.youtube.com/user/SarantosMelogia