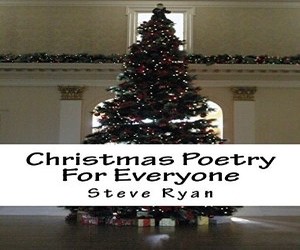 IKES VIDEO "NO COMMERCIAL"
Hackney, London rapper IKES has been entertaining hip hop fans on both sides of the Atlantic for a while now with his distinguished mix of raw realism, cheeky lyricism and clever wordplay. Following a five date college tour in the US, IKES recently returned to the UK but shot the new visual for his popular 'No Commercial' track our way over the weekend.
Having already gained a lot of heat in the US with 'No Commercial', including support from 'The Mixtape King' DJ Whoo Kid, who premiered the audio, whilst also impacting the college hip hop charts with top 20 entries on the Rapnetwork and Rap Attack charts, IKES has put himself in a great position to enjoy a huge 2015!
WILKO JOHNSON & ROGER DALTREY 'GOING BACK HOME' SPECIAL DELUXE EDITION
After the success of Going Back Home earlier this year, Wilko Johnson, legendary guitarist with Canvey Island rock pioneers Dr Feelgood, and Roger Daltrey, lead singer of rock giants The Who, are set to release a special Going Back Home, Deluxe Edition digitally on November 25 and physically on December 9 through Universal Music Enterprises (UMe).
Recorded in November of 2013, Going Back Home featured 11 tracks, ten of which are Johnson originals from both his Dr Feelgood days and solo years, plus his version of "Can You Please Crawl Out Your Window," an outtake from Bob Dylan's classic album Highway 61 Revisited. The Going Back Home, Deluxe Edition contains the original album as well as unreleased tracks from the studio sessions alongside live songs from the Royal Albert Hall and Shepherds Bush Empire concerts in London from February of this year.
http://www.amazon.com/dp/B00HZX0IM0?tag=ilovethatsong-20
SHINEDOWN EARNS FOURTH CONSECUTIVE GOLD CERTIFICATION
Atlantic recording group Shinedown continues to make rock history as their latest studio album, "AMARYLLIS," has been Gold-certified by the RIAA for sales in excess of 500,000 units. With this latest certification, all four studio albums released by the multiplatinum rock band have been certified Gold and/or Platinum.
"Going gold on Amaryllis is a true testament to our 'family' of fans," says Shinedown frontman Brent Smith. "In a time where music and the music industry is an ever-changing enigma, we as artists and performers must always remember that there is only one boss that we all truly answer to… and it's everyone out in the audience. We are honored beyond belief to have such an amazing fanbase to get us to the next chapter."
http://www.store.shinedown.com
ZAC BROWN BAND RELEASE FIRST EVER ANTHOLOGY
Southern Ground and Atlantic Records have announced the release of Zac Brown Band's first ever career anthology, "GREATEST HITS SO FAR…" The 14-track collection is available everywhere today.
"GREATEST HITS SO FAR…" collects Zac Brown Band's momentous run of 11 #1 Country singles, from 2008's 2x RIAA platinum debut, "Chicken Fried" to 2013's "Sweet Annie" (see attached tracklisting). Further highlights include chart-topping classics like "As She's Walking Away (Feat. Alan Jackson)," "Knee Deep (feat. Jimmy Buffett)," and "Goodbye In Her Eyes," as well as such fan favorites as "Whatever It Is," "No Hurry," and "Jump Right In" (from 2012's GRAMMY® Award-winning UNCAGED).
SUNLOUNGER PRESENTS "GLITTER AND GOLD"
Roger Shah a.k.a. Sunlounger & JES are no strangers when it comes to writing classics. Both have penned their fair share of landmark tunes so it should come as no surprise that when they get together the outcome is truly stellar. "Glitter and Gold" pushes their liaison further, picking up where their 2012 collaboration "Higher Than The Sun" left off. Lifted from Sunlounger's 2013 chill out "Balearic Beauty" album, "Glitter And Gold" gets a full compliment of top shelf remixes to take it from the terrace to the dance floor.
http://www.beatport.com/release/glitter-and-gold/1410163
GOOD OLD WAR SIGNS WITH NETTWERK MUSIC GROUP
Nettwerk is thrilled to announce the signing of Good Old War to its label roster. The band is currently in Nashville working on their forthcoming album (out Spring 2015) with producer Jason Lehning (Alison Krauss & Union Station, Mat Kearney, Dolly Parton).
JUSTIN TIMBERLAKE & MUSICIANS ON CALL HOOK UP
Musicians On Call, a groundbreaking nonprofit organization that brings live and recorded music to the bedsides of patients in hospitals across the country, has partnered with Justin Timberlake to offer fans the chance to become his Road Manager for a Day. The campaign, which launched on the celebrity digital fundraising platform Prizeo.com, will raise awareness and funds for Musicians On Call.
Fans can participate by going to Prizeo.com/Justin. Those who contribute to Timberlake's campaign will be entered into a drawing to win the ultimate fan experience: one grand prize winner and a guest will be flown from wherever they are in the world to New York to be his Road Manager for his December 14 concert at the Barclays Center in Brooklyn. Winner and guest will then be treated to VIP tickets to the concert. The winner will shadow Timberlake's Road Manager, get to meet Justin and be assigned tasks throughout the day.
The grand-prize winner will be chosen at random and notified via e-mail shortly after the campaign closes on December 5, 2014. For full contest rules, see:
http://www.prizeo.com/terms-and-conditions
NEW EP BY MAXIM
Relentless in rhythm and ambitious in style, Maxim's bass heavy debut EP 'Animal Anger' has caught the ear of the industry's leading power players, and is being championed by Bassnectar, Caspa, The Crystal Method, and BBC Radio 1's Eddy Temple Morris and Annie Nightingale to name a few.
Maxim, frontman and vocalist of The Prodigy, has unveiled the culmination of years honning his skills behind the CD-Js with a whirlwind EP "Animal Anger." Featuring brazen MC/vocalist Cianna Blaze, Maxim forges a path for a personal sound he's deemed "industrial trap."
https://wavo.me/maximdjofficial/animal-anger-ep
SWISS ELECTRO-WEIRDOS LARYTTA ANIMATED VIDEO FOR INFECTIOUS AND FUNKY FIRST SINGLE "OSAMA OBAMA"
In 2004, the Swiss city of Lausanne witnessed the emergence of Larytta, founded by artist-producers and music-masterminds Guy Meldem and Christian Pahud. Larytta took a creative path early on, and with their debut album Difficult Fun in 2008, they became one of the most exciting acts in the country featuring lyrical modern pop accompanied by infectious electronic beats. More than six years after their debut release, the dynamic pop group is primed to announce its sophomore full-length album, Jura, out Feb. 16, 2015 via Creaked Records.
http://noisey.vice.com/de/music-video-premieres/larytta-osama-obama-official-music-video
WE WERE EVERGREEN RELEASES NEW VIDEO "DAUGHTERS"
Minty Fresh will release We Were Evergreen's debut album "Towards" on December 2nd, with the addition of 3 bonus tracks. Produced by Charlie Andrew (Alt-J, Darwin Deez, Matt Corby), "Towards" is sure to get you up and dancing. The French band's music has been influenced by their move to London a few years back. You can hear this fusion of the two countries in the way they weave English folk with French pop and disco. We Were Evergreen describes their sound as "indie poptronica with equatorial rhythm loops and vocal harmonies." The band is: Michael Liot (guitar, vocals), Fabienne Débarre (piano, vocals), and William Serfass (drums).
http://www.musicwwe.com/interactive-video/
RASPBERRY BULBS SHARE NEW TRACK
Privacy is the new album by Raspberry Bulbs.
Their second full-length offering for Blackest Ever Black, following 2013's Deformed Worship, Privacy is a defence of the anti-social, the secretive, and the inward-looking; a call to resist the contemporary obsession with "connection", exhibitionism and peer approval, and to claw back ownership of the self. It's only then that the real battles begin.
http://thequietus.com/articles/16666-raspberry-bulbs-finger-bones
THE SMASHING PUMPKINS TEAM UP WITH PLEDGE MUSIC
Monuments to an Elegy, the long awaited new album from The Smashing Pumpkins, will be released on December 9th on Martha's Music/BMG and fans can pre-order exclusive album bundles on PledgeMusic.
Monuments to an Elegy is "an album within an album," part of their ongoing work-in-progress Teargarden By Kaleidyscope (with next year's Day For Night as the project's last work). The Smashing Pumpkins have teamed up with PledgeMusic to offer fans a special pre-order for the album which comes along with a download of the album. The direct-to-fan platform will allow fans to engage with new content up until the release of the album.
Along with digital and physical copies of the album, fans can receive limited-edition exclusive lithographs and T-shirts upon pledging support.
http://www.pledgemusic.com/projects/smashingpumpkins
NEW SINGLE BY TESLA BOY
"Think Daft Punk, think Chromeo, think Phil Collins… yeah really! Imagine a montage where Tom Cruise is doing deals and drowning in babes and money and illegal substances in a jacuzzi full of champagne: this is the soundtrack. Chin-chin." – Noisey
http://noisey.vice.com/blog/tesla-boys-keyboards-and-synths-premiere
LA RAPPER LOOSE LOGIC RELEASES NEW VIDEO "CALI DREAMIN'" FEAT. CALI BUSS
Southland rapper Loose Logic is back with a second full length album, Perception. Like his past work, this album mines the landscape of Loose Logic's world, from the horrific suicide of an ex-girlfriend to the astonishing birth of his baby daughter. The result is something more refined and mature than his past work–but still something everyone can relate to.
THE NOISE PRESENTS: MOTION CITY SOUNDTRACK 'COMMIT THIS TO MEMORY'
Motion City Soundtrack has announced plans for a Commit This To Memory 10-year anniversary tour presented by The Noise. The band will perform their celebrated 2005 Mark Hoppus produced sophomore record in its entirety as well as, a selection of songs from their impressive sixteen-year five-album career. Commit This To Memory is the band's highest selling and most streamed album to date and features the hit songs "Everything Is Alright" and "Hold Me Down".
http://motioncitysoundtrack.com/events
BROODS RELEASE NEW VIDEO FOR 'L.A.F'
"The New Zealand-based duo have done it again: wowed us with their lilting, ethereal melody and comforting dose of "OMG this is my life"-type sentiment." – NYLON Magazine
THE AMAZING NEW SINGLE "PICTURE YOU"
"The Amazing are one of the best-named bands I've encountered in a while, mainly because they're also one of the best…I am not being facetious when I say this is something you absolutely need to hear, so hear it." -Stereogum
http://www.stereogum.com/1717185/the-amazing-picture-you-stereogum-premiere/mp3s/
CHARLI XCX PERFORMS "BOOM CLAP" & "BREAK THE RULES"
"Let's Revisit Charli XCX's Perfect MTV EMAs Performance"–Huffington Post
http://uk.mtvema.com/video/playlists/ema-2014/40td4b#playlist/mgid:arc:video:mtvema.com:5e8dec83-03d5-4e45-8879-6876e60266d8
MINERAL ANNOUNCES FINAL US TOUR DATES
On the heels of a hugely successful US reunion tour capped off by a hometown festival play at Fun Fun Fun Fest in Austin, TX, on Friday, Mineral has announced two final US shows. The band will play Houston and Dallas, TX, on January 9th and 10th, respectively, before heading overseas for a tour of Europe and Japan.
http://www.officialmineral.com/
"SONS OF ANARCHY" COLLECTOR'S SET
Get ready for SAMCRO's final ride when "Sons of Anarchy" The Collector's Set arrives on Blu-ray™ and DVD from Twentieth Century Fox Home Entertainment on November 11, 2014. Relive every episode from the first six seasons of TV's most intense, dramatic show. The special edition box set comes in an exquisite recreation of the iconic SAMCRO Reaper clubhouse table, perfect to serve as a centerpiece in any true fan's home.
The Sons of Anarchy final season will premiere on FX on September 9, 2014 and arrive on Blu-ray™ and DVD in early 2015. If ratings in the key demo of 18-49 year-olds eclipse last season's numbers, Kurt Sutter promises to host a once-in-a-lifetime viewing party for the series finale. Scheduled for December 9, VIP fans at the exclusive event will have the opportunity to meet the cast and crew behind the epic series and participate in a taping of "Anarchy Afterword."
http://www.blu-ray.com/movies/Sons-of-Anarchy-The-Collectors-Set-Blu-ray/111614/
FERGIE RELEASES NEW VIDEO FOR CURRENT SINGLE "L.A. LOVE (la la)" TODAY
Eight-time Grammy Award-winning multi-platinum recording artist FERGIE releases the video for the remix of her current hit single "L.A.LOVE (la la)," today on Vevo. Check out the video HERE.
http://www.vevo.com/watch/fergie/LALOVE-%28la-la%29/USUV71402782
DEBUT SINGLE FROM PECAS
Upstate-NY native Pecas debuted her new track "Keeper" off her debut album Dwelling last Thursday on yvynyl, who painted a picture of the winter to come- "Just wait until the snow first falls. Songs like this will comfort you and fit just right on the edge of the fire night. Slow, deliberate and sensual."
http://www.myoldkentuckyblog.com/?p=49716
MORD FUSTANG "DRIVE"
In anticipation of his video game-inspired debut album, Mord Fustang has teamed up with LessThan3 and Machinima (the most notorious purveyor of fandom and gamer culture; a network of over 20,000 YouTube talent channels and represent over 2 billion views each month) for 'Plugged in with Mord Fustang.' On Wednesday, November 12th, go to MordFustang.com to tune into a live-streaming event with Mord, as he takes part in a live interview, and plays the newly-released Halo: The Master Chief Collection with fans on Xbox for music viewers worldwide.
https://soundcloud.com/electro/mord-fustang-drivel-edmcom-premiere
LA ROUX DOCU VIA ROLLING STONE
Cherrytree/Interscope recording artist La Roux exploded internationally with the 2009 release of her chart topping self-titled debut featuring the hit singles "In For The Kill" and multi-platinum "Bulletproof." America quickly fell in love, and the album went on to win a GRAMMY for Best Electronic/Dance Record. La Roux's much-anticipated & critically acclaimed follow-up was released in July of this year and saw her breaking her own records with Trouble In Paradise coming in at #1 (her first!) on the Dance/Electronic Albums Chart, and #20 on the Billboard Top 200. Rolling Stone, in this gorgeous introspective piece, embark on an intimate behind-the-scenes journey with Elly Jackson that takes her from childhood to today. A beautiful look at the music, the joy and the adversity that's brought La Roux to this point, and offers a glimpse into the exciting journeys yet to come!
http://www.rollingstone.com/music/videos/la-roux-elly-jackson-journey-to-electropop-bliss-20141107
CHERRY CHERRY BOOM BOOM PREMIERE VIA SPIN
Martin Kierszenbaum's name is immediately recognizable thanks to the powerful musical world he's built around his innate ability to spot the next-big-thing, but the founder of Cherrytree Records is also a remarkable multi-instrumentalist/musician in his own right. As a much sought after producer and songwriter, Martin has worked with Madonna, Robyn, Natalia Kills, Lady Gaga, Far East Movement and has hit the charts under his own Cherry Cherry Boom Boom artist moniker as well as remixed songs for Gwen Stefani, Imagine Dragons, Robyn, La Roux, Marilyn Manson & more. Listen to the Cherry Cherry Boom Boom Remix of RAC's "Cheap Sunglasses feat. Matthew Koma" (on which Martin played all instruments and added backing vocals) premiering on Spin now!
http://www.spin.com/articles/rac-cheap-sunglasses-matthew-koma-cherry-cherry-boom-boom-remix-stream/
HOOK N SLING RELEASES 'MOMENTUM'
You can't slow a bullet train with this kind of 'Momentum.' Hook N Sling has been on a tear with his huge singles and remixes this year. He shows no signs of slowing down with this single, which recently claimed the #1 spot on the ADE Buzz Chart.
http://www.beatport.com/release/momentum/1405249
IAN THOMAS FEAT NYANDA
"Run Away" is a rhythmic pop song that features Jamaican star Nyanda, from the chart topping group, Brick & Lace. Nyanda's current singles include "Slippery When Wet," "Trouble "and I" Love Sax."
https://www.youtube.com/watch?v=YndY1P5js3o
STEELISM FEATURED ON NPR
Instrumental band STEELISM was featured this past weekend on NPR's Weekend Edition Sunday discussing their Single Lock Records debut, 615 to FAME. The band discusses their early influences and how they're trying to revive the golden era of instrumental pop music, a time when instrumental groups made the charts without having a vocalist fronting the band. Fronted by UK-born pedal steel player Spencer Cullum and Ohio native Jeremy Fetzer on Telecaster guitar, the band references their instrumental forbearers such as The Shadows, Ennio Morricone, Booker T. and the M.G.'s, Santo and Johnny and others.
http://www.npr.org/2014/11/09/362084228/revisiting-an-era-when-pop-didnt-always-have-lyrics
WATERS VIDEO "I FEEL EVERYTHING"
As you all know, WATERS released their new EP, It All Might Be OK last month which was hailed as "one of the most electrifying pieces of power pop" by Stereogum and "bouncy, bright, and super-hooky" by SF Weekly. Today, the band is sharing the brand new official music video for their single "I Feel Everything."
http://www.youtube.com/watch?v=d_k51LTMB_Y
SHOGUN FEAT. ADARA "DRAGON"
Four years in the making, American producer and DJ SHOGUN is finally ready to unveil his debut album, Dragon. Featuring ten tracks that highlight the absolute best in trance, progressive, and electro music, Shogun has long been revered as one of the most consistent, solid producers to grace the Armind label.
https://www.youtube.com/watch?v=-rz9UIcVrHU
THE EMPTY HEARTS NEW VIDEO VIA HUFFPO
The album was recorded at Fab Gear Studios in Rochester, NY and also includes the Faces' Hall of Fame keyboardist Ian McLagan on Hammond organ and Wurlitzer electric piano. The Huffington Post recently premiered the video for the lead track off the album "90 Miles An Hour Down A Dead End Street." You can watch it here:
http://www.huffingtonpost.com/mike-ragogna/from-uhf-and-mandatory-fu_b_6130652.html
DEFEAT THE LOW NEW SINGLE
Portland's Defeat The Low is pleased to premiere "Swordfish" via Allmusic.com. The song is the third release from the the band's forthcoming debut album, A Nervous Smile, out November 18th on Rise Records. The band will also hit the road starting November 14th, on the Rise Records Tour with Dance Gavin Dance, Secrets, and Alive Like Me. The new album is also available for pre-order via: http://defeatthelow.merchnow.com
http://www.allmusic.com/blog/post/song-premiere-defeat-the-low-swordfish
THE STONE FOXES RELEASE NEW SINGLE
San Francisco's the Stone Foxes are excited to announce the release of the third song, in their "FoxesFirstFridays" single release series, "It Ain't Nothin" that debuted on Last FM. The song started off as a heavy riff that brothers Spence (guitar, vocals ) and Shannon Koehler (vocals, harmonica, drums) came up with. The riff was then developed by the entire band into a massive sonically layered track that was missing one key element, the lyrics.
http://originals.last.fm/streams-releases/stone-foxes-premiere-next-single-twelve-spells-series-aint-nothing/
LITTLE ODESSA "PART OF THE PROBLEM"
Brisbane rockers LITTLE ODESSA are back with yet another swaggering garage-rock stomper, destined to follow in the footsteps of 'My Girl', triple j favourite 'All Night' and 'It's About Time'.
'Part Of The Problem' was the result of a writing week frontman Marlon Hickey indulged in Sydney. He penned this particular track with Oceanics' songwriter Tom Garnett at Albert's Studios in Neutral Bay.
https://soundcloud.com/little-odessa-music/little-odessa-part-of-the-problem/s-TVKQe
"DETROIT VS. EVERYBODY" FROM THE SHADYXV ALBUM OUT NOV 24TH
Detroit Vs. Everybody, from the SHADYXV album out Nov 24th. The song featuring Eminem, Royce Da 5'9", Big Sean, Danny Brown, Dej Loaf, and Trick Trick.
SISTAR JULIA NEW BOOK ON RASTAFARIAN MUSIC
Bob Marley sang, "emancipate yourselves from mental slavery; none but ourselves can free our minds." Throughout Marley's life he promoted peace and freedom with his music and became an advocate and symbol for the Rastafarian faith.
At 15-years-old, Sistar Julia's life changed while attending a Bob Marley and The Wailers' concert. Mesmerized by the music and culture of Marley, Sistar Julia began her spiritual journey that night. She began traveling the world in search of satisfying her soul. The people and experiences she encountered opened her eyes to new cultures, specifically the language of music. Her journey of self-discovery led to following in the footsteps of Marley as an advocate for the Rastafarian faith.
"Rasta is not a fashion but a faith and way of life," Sistar Julia said. "It is not just about loving reggae music, wearing dreadlocks, and wearing green, gold and red—but rather a function of the heart."
In Sistar Julia's new book, "Breath to Consciousness," she shares her journey of seeking consciousness, freedom of expression and insight on Rastafarian culture and beliefs.
http://www.breathtoconsciousness.com
MOUNT OLIVER "WHITE SHEETS"
Danish indie trip-hop trio Mont Oliver have unveiled their latest track "White Sheets", available to stream and download for free on Soundcloud. The band's accompanying EP '19' will be released on 17th November via. Danish label Fake Diamond Records.
Currently residing in Copenhagen, Mont Oliver aka. Jakob Hammershøj, Niels Christian Sommer and Mads Bernt Pedersen mix elements of trip-hop, raw percussion and melodic indie influences to create a truly unique sound. Lead singer Jacob Hammershøj's distinctive vocals provide an energetic uplifting sound with soulful undertones.
https://soundcloud.com/montoliver/mont-oliver-white-sheets
NEW YEARS WITH VINCE NEIL
Ameristar Casino Hotel Kansas City is set to kick off 2015 with a hot line-up of free and ticket-purchased live entertainment New Year's Eve Dec. 31. Tickets are on sale for 101 The FOX New Year's Bash with Vince Neil, the Legendary Voice of Motley Crue; along with internationally-known, Kansas City hometown-favorite – Shooting Star (Rock), performing live at 9:30 p.m. in Ameristar's Star Pavilion. Vince's unmistakable voice leads some of the greatest rock songs of this generation including "Shout At The Devil," "Home Sweet Home," "Girls, Girls, Girls," "Dr. Feelgood," "Kickstart My Heart," "Same Ol Situation," and the recent "Saints of Los Angeles," which was nominated for a Grammy Award in 2009 for Best Hard Rock Performance.
General admission tickets are $60 (standing room only) and can be purchased by visiting www.ticketmaster.com or in Ameristar's gift shop. The doors open at 8:30 p.m., Guests must be 21 years of age and present a valid photo ID.
https://www.facebook.com/Ameristar.Casino.KC
NEW EP & VIDEO FROM BORNSTELLAR
North Carolina's Bornstellar have just released their debut EP Self Destruct for free. The band is composed of former A Hero A Fake (Victory Records) founders and joined by previous My Hero Is Me (Tragic Hero Records) drummer, Scott Shelton. Guitarist Eric Morgan said of the five track release produced by Drew Fulk (Motionless In White, Upon A Burning Body).
You can download Self Destruct at the band's Bandcamp page:
https://bornstellar.bandcamp.com
The band also released a music video for the track "Dead by Sunrise" last week:
NEW VIDEO BY WALLA
WALLA, a pop-rock band that has built quite a name for themselves in the last few years, is crafting catchy and danceable music with their new single, "The Kids Are Alright." The song, which premiered on Indie Shuffle, also showcases an important message to the youth. The music video is now live on YouTube. Download the single for free by joining their mailing list on Facebook.
https://www.youtube.com/watch?v=cpj21W7eeoU