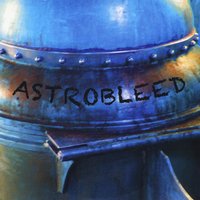 A lot of rock bands forget the debt they owe the blues. Astrobleed is not one of those bands. Barreling through with powerful pieces that display true grit and soul, Astrobleed shows that it can say more without saying a word. Instrumental rock rarely sounds this unrestrained. The album virtually begs to be played loud as the sound works best when the volume is at an almost physical level.
Buy: http://www.cdbaby.com/Artist/Astrobleed
Opening up with the strong "Shuffle This" the song chugs away with full energy. The band manages to keep up with the intricate guitar work. "Skeleton Chase" is oddly aptly named as the song has an ominous vibe beneath all of its activity. For "The Goblin Song" they slow things down a little bit with a greater emphasis on atmosphere. With "She's a Werewolf" the piece careens out of control with the entire thing veering to and fro, from the tight rhythm to the descent into utter madness. On "Planet Pudwack" Astrobleed displays a funkier aesthetic showing off their keen ability to play off each other. "In a Funk" moves into yet slower territory serving as the respite from the chaotic energy that defines much of the collection. A dreamy quality defines the piece and helps make it one of the highlights of the collection.
Bringing the collection to a satisfying conclusion is the playful "Swivel Hips" that merges both Astrobleed's immense guitar with their ability to create a memorable groove. Enormously talented and full of visceral energy, Astrobleed is an absolute blast of an album.
http://www.jango.com/music/astrobleed?l=0
Posted by Beach Sloth