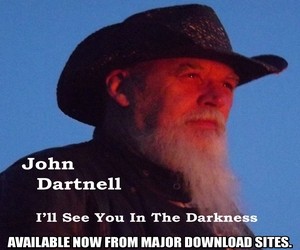 MARYANN "SLOW RIDIN'" NEW SINGLE
"Slow Ridin'" is a track from Future R&B artist Maryann's freshly released Ep "This Is What The Moon Sounds Like". The song is quite the contrast from her soothing track "Landing", and the Reggae influenced "The Long Way". This song shows a playful and more open side of Maryann's music. It's one of those songs you should have in your trunk for a Saturday night "slow ride" down the strip. The song is filled with bass and teeters back and forth between her rapping and singing. It's something you could easily slide into your PartyNextDoor playlist.
https://soundcloud.com/xtraordinaryann/slowridin
HUMAN NATURE CELEBRATES THE SEASON WITH "CHRISTMAS, MOTOWN, AND MORE"
To celebrate the spirit of the holidays, Las Vegas headliners Human Nature will launch a brand new show titled "Christmas, Motown and More" in The Sands Showroom at The Venetian Las Vegas. This show will be presented beginning Friday, Dec. 12 with tickets going on sale Thursday, Oct. 30.
Featuring an 11-piece band with a string section, a spectacular new stage production, and the vocal harmonies of Human Nature, "Christmas, Motown and More" will include a special guest appearance from Robin Meade, country music artist and host of HLN's "Morning Express with Robin Meade."
http://www.humannaturelive.com/
ENRIQUE IGLESIAS ACHIEVES NEW RECORD
ENRIQUE IGLESIAS remains unstoppable with his record-setting, platinum-selling hit "Bailando".
After smashing the record for "most number ones on Billboard's Dance Club Song Chart" and being the first non-English single to land in the Top 10 at Top 40 radio since Los del Rio's "Macarena" in 1996, the single has dominated the Hot Latin Songs Chart at #1 for over 26 consecutive weeks. This marks the "longest run at #1 on Billboard's Hot Latin Songs Chart" in history, trumping previous record-holder Shakira, and another massive achievement for the Grammy Award-winning international legend. "Bailando" is just one of many standouts from his tenth full-length album SEX AND LOVE [Republic Records]. Enrique spoke to Billboard about the record breaking achievement commenting, "I do my best and put so much enthusiasm into songs, songwriting and videos. But, ultimately, it comes down to the fans and how they react. If it wasn't for them, really, the song wouldn't be the hit that it's been."
http://www.billboard.com/articles/columns/chart-beat/6297021/enrique-iglesias-bailando-breaks-record-hot-latin-songs
E.M.S. NEW VIDEO
E.M.S. (En Masse Sodality) is comprised of P$A (Primetime Silver Age), MAI and LG and their bond dates back to elementary school. The Jersey crew has been making moves as a unit since 2008, earning stripes, cultivating their following and steadily climbing the ranks the old-fashioned way—rocking shows!
Hip-Hop in the 21st Century has painted vivid pictures for fans, some well received and some tossed away. Although listeners and tastemakers alike have different preferences within it, a common paradox of "Authenticity Versus Art" has always been apparent. E.M.S. has sought to transform this paradox into its conversion and commingle the best of both worlds. E.M.S. sets out to do just that with their debut LP, A.O.D. Vol. 1, (A.O.D. being an acronym for 'Age Of Discontent'), which will be released on 11-13-2014.
HAERTS UNVEILS NEW VIDEO WATCH "GIVING UP"
To celebrate the album's release, HAERTS has also announced their forthcoming co-headline tour alongside Mikky Ekko. Tickets for all dates are on sale today. Dates kick off November 29 in Chicago and continue through December20 in Minneapolis. HAERTS will also join St. Lucia for dates at New York City's Terminal 5, Philadelphia's Theatre of the Living Arts, and Washington, DC's 9:30 Club later next month.
http://www.youtube.com/watch?v=3Kg3YXoyRMM
MADEON'S "IMPERIUM" AVAILABLE FOR FREE DOWNLOAD
Discussing the new track, Madeon said: "Imperium is probably one of the hardest sounding songs I've made. It was inspired by the past couple of years of touring around the world. My intention was to write something that was fuelled by the energy of dance music but with a narrative element. It doesn't sound like anything else on the album yet it's an important part of it, it's the transition between two phases. I wanted to capture the feeling of 'confidently walking into adversity.' (Also it's a fun track.)"
https://www.youtube.com/watch?v=ng4291cptOk
JOYNER LUCAS X BUSY SIGNAL "RIDING SOLO"
New England MC Joyner Lucas took his first trip outside the Unites States several weeks ago, accompanied by the Motion Family crew, to shoot the video to his first single, "Riding Solo" ft. Busy Signal in Kingston, Jamaica. The result is a visual that is as authentic to Joyner's lyrical struggle tale as it is to reigning dancehall king Busy Signal's.
TURNSTILE PREMIERE NEW TRACK "GRAVITY"
From the release of their 2010 demo to their 2011 Pressure to Succeed EP, TURNSTILE have walked a path all their own. A path that has quickly brought them a rabid following based off of their groove driven melodic energies and insane live shows. Having shared the stage with bands like Bane, Trapped Under Ice, Title Fight, Backtrack, and many more, Turnstile have continued to travel and grow. As many attendees to these events can attest, Turnstile is a group that when they play live, no one can sit still. The spirit of Turnstile's music is constantly creating converts by their vital and overpowering live shows.
http://www.altpress.com/features/entry/the_premiere_of_turnstiles_first_nonstop_feeling_single_gravity
THE LIVING SISTERS VIDEO PREMIERE: "KADOKA, SOUTH DAKOTA"
The Living Sisters tip their hat to the small town of Kadoka, South Dakota in their new music video premiered by Yahoo Music. Written by Eleni Mandell (who also directed the video), the song was inspired by a stop off in Kadoka earlier this year.
https://music.yahoo.com/blogs/yahoo-music/the-living-sisters-premiere-video-for–kadoka–south-dakota-173333090.html
NEW SINGLE BY LETTS
London-born Christian Letts returned to his native countryside to record his first LP, Hold Fast, with his friend and collaborator Marcus Mumford who produced the record. Hold Fast will be released on February 17, 2015, on Community Music/Vagrant Records. Other friends from their respective bands (Edward Sharpe and the Magnetic Zeros and Mumford and Sons) joined them at the farm, where, over the course of two consecutive Januaries, they crafted the ten tracks that comprise Hold Fast. The release will coincide with a series of art exhibits of Letts' paintings and watercolors throughout the United States and Europe.
ORENDA FINK NEW VIDEO
Just in time for Halloween, Orenda Fink has unveiled the new video for "This Is A Part Of Something Greater" from her album Blue Dream out now on Saddle Creek. The video was directed, edited & filmed by Aaron Gum and premiered on Flavorwire. Orenda says, "This video is a labor of love of cult and classic horror movies shared between me and director Aaron Gum. With a crew of two (he and I) we attempted to 'faithfully' recreate scenes from some of our favorite directors of the dark with basically a camera and what we could find from the thrift store. Pulling from Videodrome, Poltergeist, Blue Velvet, Psycho, and even chopping down my own bathroom door for The Shining scene, the video was a blast to make from start to messy finish."
http://flavorwire.com/485462/flavorwire-premiere-orenda-fink-salutes-hitchcock-lynch-and-kubrick-in-this-is-a-part-of-something-greater-video
SPANDAU BALLET RELEASE FIRST NEW SINGLE IN NEARLY THREE DECADES
Spandau Ballet today announced the release of their first single in the United States since the '80s "This Is The Love." The song, produced by the legendary Trevor Horn, is available now on the band's new greatest hits album The Story… The track has already received a tremendous reaction from fans and critics alike, being put into "A-List" Rotation on BBC Radio 2 in the U.K.
METAL MACHINE "NAILED TO THE CROSS"
"Nailed To The Cross", a brand new lyrics video from metallers METAL MACHINE, can be viewed below. The track is taken from the band's new album, "Free Nation", which was released on October 24 via Dream Records. The video was created by Gustavo Freeze at Elborato Productions in Spain and edited by Axel W. of RockNGrowl.
JASMINE V ANNOUNCES DEBUT PROJECT "THAT'S ME RIGHT THERE"
Interscope recording artist Jasmine Villegas, the phenomenally popular young singer who has soared to the top of the social media universe, is set to release her first EP. The project will contain five tracks and will be as a digital download or via digital streaming services on Monday, November 10, 2014. Among the tracks will be the summer anthem "That's Me Right There," featuring platinum-selling Kendrick Lamar. Villegas (aka Jasmine V), who signed to Interscope last year, is working towards her first album release in 2015.
INVISIBLE FAMILIARS PREMIERE NEW TRACK "HEAVENLY ALL"
Invisible Familiars signed to Other Music this spring, releasing the 7″ single "Clever Devil" b/w "Digger's Invitation" in June. Stereogum called it, "T. Rex in a funhouse of horrors," advising, "Let it cast a spell on you." Invisible Familiars is led by Jared Samuel, a New York City-based songwriter and multi-instrumentalist who has long made his living playing music and supporting a variety of NYC artists – from Sharon Jones to Martha Wainwright, and most recently, Cibo Matto and The Ghost Of A Saber Tooth Tiger.
http://bullettmedia.com/article/premiere-invisible-familiars-get-philosophical-heavenly/
KNUCKLE PUCK "OAK STREET" LIVE VIDEO
Knuckle Puck is premiering a new video for "Oak Street", which was filmed live during their run on the Senses Fail 'Let It Enfold You' 10 Year Anniversary Tour earlier this fall.
WALK THE MOON TO RELEASE NEW ALBUM "TALKING IS HARD" ON DECEMBER 2
WALK THE MOON is poised to release their highly anticipated sophomore album "TALKING IS HARD" on December 2nd, on RCA Records. The album is produced by Tim Pagnotta and mixed by Neal Avron. "TALKING IS HARD" will be available for pre-order on November 18th at iTunes and Amazon.
"Shut Up and Dance", the first single off of the album, was released last month and held the #1 spot on the Spotify viral top 50 US chart for the following two weeks. Critics have called the band "unstoppable" and the track "irresistible".
http://shutupanddance.walkthemoonband.com/
KINA GRANNIS COVERS SIA
Singer-songwriter Kina Grannis is known by fans for her transcendent covers, often taking votes on what song she should do next. On her most recent reimagining, Grannis tackles Sia's "Chandelier" and makes it her own in a gentle, haunting fashion.
In the cover and accompanying clip, Grannis removes all the track's original pop production and sets it only to guitar, laying her own vocals for harmonies over the tender, reserved chorus.
http://www.billboard.com/articles/news/6297035/watch-kina-grannis-haunting-cover-sia-chandelier
NEW INTERVIEW WITH RAURY
"They're always going to look at you like your insane or crazy or going at it in the wrong way. Nobody will ever understand. It's always going to be a lot of controversy when it comes to doing what an artist would do. There's a lot of shit people don't understand…Michael Jackson used to be beat everyday by his dad. And just because of that, I feel like I'm behind him. Other people like that are like Kanye when he locked himself in the rooms and forced himself to make beats all day."
http://goodfellamedia.com/2014/10/raury-interview.html
HUGH UNVEIL STUNNING VIDEO FOR 'ONE OF THESE DAYS'
The video tells the story of two young people who rendezvous in a secluded country house, played by Sophie Yall, and Tom Litten – former team GB swimmer and BAFTA winning actor. As the story progresses and the eeriness intensifies, the conclusion begins to dawn on us; this is not a love story, but something much more sinister. The final shots allude to the boy being a willing sacrifice to the girl's cannibal urges.
http://www.youtube.com/watch?v=G3nmaZeMRnY
"BEN AND ELLEN HARPER: A HOUSE IS A HOME" TRAILER
Ben and Ellen Harper: A House Is A Home, premiering November 2nd at 9PM/8PM CT on Palladia, documents the creation of Childhood Home, the acclaimed collaborative album released by Prestige Folklore/Concord earlier this year. Shot primarily at their family-owned folk music store in Claremont, CA where both Ben and Ellen grew up, director Danny Clinch uses behind the scenes footage, in-depth interviews and intimate live performances to reveal the unique musical heritage and generational support that underpins this extraordinary project.
CARIAD HARMON "EVERY TIME"
Cariad Harmon's "Every Time" emcompasses her personal struggle with the New York dating scene. Off forthcoming self-titled sophomore album out November 11, is perfect accompaniment for anyone contemplating their own dating woes while navigating the busy streets of the city.
Check out the article on The Big Takeover:
http://bigtakeover.com/news/song-premiere-every-time-by-cariad-harmon
NEW SINGLE BY INNER LOOP
In 2014, DC area based production team Inner Loop have created an EDM/Hip Hop project inspired by the internet's most infamous illegal marketplace. November 18th, Inner Loop will release Silk Road, an album inspired by the Deep Web marketplace of the same name.
https://soundcloud.com/innerloopbeats/fly-on-drugs
FOOL'S GOLD BRINGS "DAY OFF" TO MIAMI
Fool's Gold's annual DAY OFF concert series has grown from a Labor Day hometown bash to a multi-city extravaganza, where label superstars like Danny Brown and A-Trak headline a packed lineup of new heroes (French Montana, Travi$ Scott, Vic Mensa), legends (The Lox, a reunited Invisibl Skratch Piklz), fresh FG signings (Brenmar, Hoodboi) and special guest surprises galore. Cam'ron and Remy Ma running through their NYC classics? Bobby Shmurda leading a six-thousand deep Shmoney Dance? Big Sean firing the t-shirt cannon? DAY OFF has you covered.
http://www.foolsgoldrecs.com/dayoff/?=fbla
MICHAEL WOODS COMING TO VEGAS
On Friday, Dec. 19, progressive powerhouse Michael Woods will launch his exclusive residency at LiFE, the newest mega-club inside SLS Las Vegas. With a classical music background and his finger firmly on the pulse of all things sonically, the sought after British DJ/producer has the legendary knack of straddling the cool with the contemporary that will give him the edge on any other night on the Las Vegas Strip.
DEFEAT THE LOW NEW SINGLE
Defeat The Low is pleased to premiere their latest song "Clarity" via Revolver Magazine. The song is the second release from the the band's forthcoming debut album, A Nervous Smile, out November 18th on Rise Records. The band will also hit the road this November 14th, on the Rise Records Tour with Dance Gavin Dance, Secrets, and Alive Like Me. The new album is also available for pre-order via: http://defeatthelow.merchnow.com
http://www.revolvermag.com/news/defeat-the-low-premiere-new-song-clarity.html
DOWNTOWN STRUTS PREMIERE NEW SONG "BIPOLAR"
DOWNTOWN STRUTS have premiered "Bipolar" on Made Of Chalk. The track is the lead single from the band's upcoming EP Hope You're Dope out Nov. 18th on Pirates Press Records. "I've never been so proud of anything I've ever done and at the same time nervous about its acceptance." – Dan Cooper, singer/guitarist.
http://www.madeofchalk.com/premiere-downtown-struts-bipolar/
FREE EP BY KID SEAN
"Luminous Conscience," meaning bright minded, is the result of a collaboration between lyricist, Kid Sean and producers Droid Daughter // Blaise Palmer of Press Square Collective. This fall toned album proves to be one of Sean's greatest pieces of work yet. From inspirational lyrics to the deepest thoughts that provoke the mind, L.C. will take you on a lyrical journey, and reach out to those who believe.
https://kidsean.bandcamp.com/album/luminous-conscience
ADRIAN MARCEL RELEASES NEW SINGLE "SPENDING THE NIGHT ALONE"
One of R&B's most promising new artists, Adrian Marcel, slows things down, showcasing his smooth vocal prowess, on his new single "Spending The Night Alone."
https://www.youtube.com/watch?v=3FFqnhXefnw
SCOTT J MASON DEBUT EP
After 20 years of playing drums in other people's bands, singer, songwriter and multi-instrumentalist, Scott J Mason releases his debut solo 7-track e.p. 'Animal Guilt' on October 31st.
"I'm a chronic over thinker", says Mason. "So the act of putting these songs out is a milestone in itself, but I've spent a lot of time on them and they deserve a proper release".
http://www.amplifier.co.nz/release/110178/animal-guilt.html
COLDCOCK WHISKEY IS GLYCOL FREE
The COLDCOCK Whiskey family would like to urge and promise its fans and consumers that the brand does not contain Propylene glycol. COLDCOCK Whiskey is derived from natural herbs, and in addition, contains less sugar than most whiskies on the market. COLDCOCK's main ingredients include aged American bourbon blended with green tea, hibiscus, ginger, eucalyptus, cinnamon and gingko – definitely NO Propylene glycol! On top of that, bands love it because it has zero burn and doesn't slow them down on the road.
"When we decided to develop a unique shot brand and partner with our friends in the music industry, we wanted to be totally transparent about the business and also the product. Americans, just like Europeans care about what they consume, but don't always get the quality they deserve. COLDCOCK is made with aged American bourbon and meaningful herbs that we specifically chose based on their quality and taste. Once we had the list of 15 choice herbs, we made sure to blend them and not add unnecessary amounts of sugar to make it a cheaper wholesale product. The result is a superior flavored whiskey and we're proud of everything about it. TAKE YOUR SHOT!" – Rick and Sarah Zeiler, Founders of COLDCOCK American Herbal Flavored Whiskey
http://www.coldcockwhiskey.com/
WE ARE THE FINALE NEW SINGLE
Hailing from the country capital of America, Nashville outfit We Are The Finale has decided to go a different route with their sound. The 6 member outfit has chosen to add equal parts chaos, pop, and southern twang to create a refreshing genre of chaos pop. After releasing part one of their The Magic Show trilogy earlier this year, the band is back with the lead single of the second part. "Well Enough Alone" has been exclusively released on AbsolutePunk and will be feature on the forthcoming EP that is slated to be released shortly. The band will be hitting the road in December in support for the second EP.
http://www.absolutepunk.net/showthread.php?t=3711644
GUY PEARCE TRIES HIS HAND AT MUSIC WITH 'STORM' AND 'TASTE'
Here you can have a listen to acclaimed actor Guy Pearce's music debut in the form of singles 'Storm' and 'Taste' from his upcoming debut album Broken Bones. In an international movie career spanning more than 25 years, Pearce's identity as an actor is rock solid – but look in the fine print of his CV. Among all of his choices – Priscilla Queen of the Desert, LA Confidential, Memento, The Hurt Locker, The King's Speech and Mildred Pearce to name a few – you'll see a musical thread running through.
'TASTE' VIDEO LINK:
https://www.youtube.com/watch?v=_m864L50SW0
'STORM' VIDEO LINK:
https://www.youtube.com/watch?v=wrS1QNvKaUE
DRIFTA & THE BLEEDING STONES "CHEW"
With influences such as Hendrix, Marley & Zeppelin, Drifta & The Bleeding Stones explode like a bleeding blue rock on the cold concrete!
DAT-BS are currently recording their debut E.P – 'Let The Stones Bleed'. Their first single 'Chew' is full of complex yet relative lyrics, with BIG bluesy riffs and inspiring energy that is leaving the listener wanting more.
https://soundcloud.com/the-a-3/drifta-the-bleeding-stones-chew