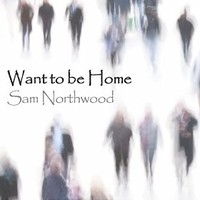 Sam Northwood is a pop singer out of London, England. His current single is dedicated to raising awareness of being homeless and the trials that go along with the misfortune. This is a cause that I believe is often marred by judgment and ridicule and I am very pleased with his efforts. We can never know a person's story until we have walked a mile in their shoes, please let us stop judging and start helping where we can.
Buy: https://itunes.apple.com/gb/album/want-to-be-home-single/id928407711?ls=1
Sam Northwood has done exactly that with this new single, Want To Be Home. It is a beautiful ballad with an elegant piano and his soft, poignant voice sings of the turmoil felt by an individual living on the streets. He paints an emotional picture of the hopelessness of being trapped in the cold without a place to go. It is a thought provoking plea for us to not turn away, but to empathize and help our fellow man.
Audio – http://k007.kiwi6.com/hotlink/nyuhtn5h6f/Home_MASTER_.mp3
He is putting his money where his mouth is and giving 50% of all proceeds from the song to two charities both focused on keeping our youth off the streets. The first is a UK based charity called Centre Point, they work with young homeless and help them through education and finding employment. The second is an internationally based charity called, Depaul International which focuses on helping homeless and marginalized people around the world.
Sam Northwood's, single, Want To Be Home is doing a lot more for the world than simply being a beautiful song. It will be released on December 1st, but you can pre-order it now on iTunes. Buy the single, it is a win win for everyone.
I rate this 5 out of 5
https://www.facebook.com/SamDaSinga
https://www.youtube.com/user/samdasinga
https://twitter.com/samdasinga
Rebecca Hosking – www.rebeccahosking.com – hoskingrebecca@gmail.com