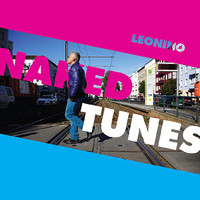 Leonino makes perfect pop music, pop music with true soul. "Naked Tunes" are light lovely pieces stripped of unnecessary excess to get to the heart of the matter. Lyrics reveal a keen awareness of storytelling as each song unfurls to reveal adept skill at observation. Alongside the detailed narratives are catchy warm melodies that adorn each song. The songs have a certain level of intimacy with small details: the clear guitar playing, the handclaps, and small flourishes that help add color to the pieces.
Stream the album in full at Soundcloud:
https://soundcloud.com/hueso-records/sets/leonino-naked-tunes
"I Think We Should Be Friends" starts the album off on a high note. With a casual approach the song at times recalls the laid-back grooves of The Sea and Cake. It is the clear highlight of the album. "Don't Change Your Mind" has Leonino combine electronic and acoustic elements into a satisfying sunny whole. Patience defines the graceful "My Love Will Set You Free" whose gradual evolution works wonders. For "Not a Sound" the sound takes a turn into shadowy territory with an insistent keyboard and well-placed samples. Intimacy defines the reflective "It Wasn't Mean to Me" whose guitar and piano work are neatly woven together. "Down By the River" grows ever larger thanks to the cyclical nature of the song, letting each reiteration add yet more textures. Ending off the album is the sparse "There is a Light" whose stripped down approach lets the album finish off with a message of hope.
"Don't Change Your Mind":
https://www.youtube.com/watch?v=PCOtyTQt1j0
"Naked Tunes" is an intimate infinitely enjoyable collection.
Posted by Beach Sloth