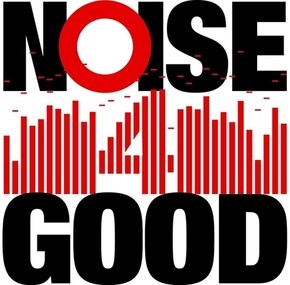 Noise4Good empowers musicians and their fans to make an impact. Noise4Good is the first crowd-funding platform that connects musicians and fans with a philanthropic mission. Charities can now interact with musicians and their fan bases to raise funds and engage with donors turning any social cause into a musical experience. Beginning November 27, artists and charities/non-profit can register on the social site.
Once musicians sign up on Noise4Good, they are allowed to sign up to five charities of their choice. Once their cause is selected they can raise funds, post messages, showcase music and create campaigns/calls to action. Artists can even create PSAs and gift exclusive music to donors.
Composer/Producer Kevin Patrick, who's worked with the likes of Blondie is the Co-Founder and CEO of Noise4Good.
Sign Up – http://www.noise4good.com/artist/signup
"The intent is to channel the efforts of musical influencers into a network for positive change."
In recent news, Noise4Good was one of the participating partners/sponsors in the Global Citizen's festival in New York. The free concert where artists such as Jay-Z, Beyoncé, Sting, Alicia Keys and The Roots to name a few graced the stage in efforts to end poverty.
Noise4Good will be mobile compatible and allow users to access their accounts easily with the mobile feature. This feature allows for fans to receive special messages from their favorite artists!
Noise4Good is a game changer. Now's the time for artists to get connected and make a difference through the gift of song.