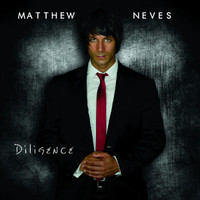 Matthew Neves released his third studio recording, Diligence in September of 2014 and is celebrating its success. He is from New Bedford, MA and has been playing since childhood. He has had success in TV when he wrote the soundtrack for a mini-series called, Angles and his success keeps on coming.
Matthew Neves – Butterflies
http://www.youtube.com/watch?v=0f4mjZrxz3c
Diligence is a beautiful display of his talents. It is a pop CD with solid substance decorated with a variety of up tempo and slow meaningful ballads. His vocals have a raspy but soft feel that makes you melt as you listen; an undeniable feeling as if he is singing only for you. He sings with heartfelt emotion that sells each tune with ear catching conviction.
Buy: https://itunes.apple.com/us/album/diligence/id917939993
The production is solid and well acclimated to every word. For me personally, I like the song, Butterflies, because it is poignantly sweet with a soft elegant melody. Less is more on this one; a nice solo guitar with a bright crisp sound. What woman would not want to hear a man tell them they make him complete, nice!
Matthew Neves is a rare talent that sounds familiar and well served in the Pop genre. But he has a unique melodious style that is not like anyone else. I'm sure he has his influences, but I cannot hear any one person that stands out other than himself. I believe he has a bright future and a huge career to come. Add the CD, Diligence to your music collection and you can say I knew him when.
I rate this 5 out of 5
Rebecca Hosking – hoskingrebecca@gmail.com – http://www.reverbnation.com/rebeccahosking