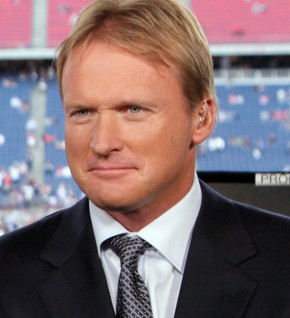 We've all known the frustration of rooting for a team with a bad coach, or the wary excitement of getting to know a new, over the top coach. In our favorite sports, it takes more than having a bunch of great players, there has to be someone to lead, who can see the big picture and make sure each player is doing their best. As more sports get underway this year, let's take a look at some of the best in the business.
Gregg Popovich
"Pop" is the best coach currently working in the NBA. He has done a masterful job of out-coaching his opponents over the last few decades. He always has his San Antonio Spurs teams ready to play. He is also a great guy, and his hilarious in-game interviews are must-see for any fan.
Phil Jackson
The zen master of coaching won more championships than any other coach in NBA history. He was legendary for his ability to manage the biggest egos in the game, including players like Michael Jordan, Shaquille O'Neal, and Kobe Bryant. He applied Eastern philosophy to his coaching, and his legendary calm helped keep his superstar teams focused at all times.
Jon Gruden (Photo)
Although he is in the broadcast booth right now, Jon Gruden is one of the best coaches in NFL history. He is famous for his fiery attitude, and his passion that ensured his players were always ready to run through a brick wall for him. Almost any team in the NFL would jump at the chance to get "Chuckie" back on the sidelines coaching for them.
Joe Torre
The man simply knew how to win. He may have had more talent than many of his opponents since he was coaching the big-spending New York Yankees teams, but he certainly knew how to use that talent effectively. He led his iconic team to many victories over the years.
Tony La Russa
Many would argue that no coach in the history of sports was better than Tony La Russa. He is not just a coaching genius, but he is a literal genius. La Russa spent the first several years of his coaching career earning his law degree during the offseason. His brilliance was staggering to witness. Like a chess master, he was always several moves ahead of his opponents.
Coaches come in many different styles. Some earn coaching degrees, others athletic administration masters degrees, and some make their way up through the ranks after a playing career in their sports. The thing that ties all great coaches together is their ability to out think their opponents. This thoughtfulness shines through in their personalities that impress players and fans alike.