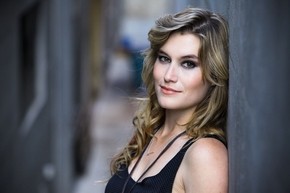 Good morning to all, I hope you are all doing well today. Before we begin I want to give a congratulations to Ingrid Michaelson on her smash hit, "Girls Chase Boys" which you can play here – http://www.youtube.com/watch?v=5GBT37_yyzY. It is so awesome to see musicians like Ingrid who put in hard work, passion, and immense talent and it all comes together. In music news today, a state-of-the-art recording studio right in the heart of Dubai. BK Media Group is proud to present their latest venture in the most prosperous city in the Middle East. If you have a musical talent that needs to be heard, then BK Media Group is here to help guide you through the process of becoming a star. This is very cool as music is global so stardom can happen anywhere. How we listen to music is very important as the global headphones market expanded by nearly 10% in volume last year to reach 286 million units shipped, triggering 16% growth in retail value and revenues of $8.4 billion, according to a new market report from Futuresource Consulting. Now this week I have a beautiful and talented musician from Cali by the name Sarah Schulte. Sarah is keping busy with her new album, 'Getting Away.' She also has the video for "Getting Aqway" on Youtube as well. Join us this week as Sarah speaks on summer in Newport Beach, CA, benefits of musical training, the new album 'Getting Away', and so much more!
Stoli: Where are we talking from today and how was your summer?
Today we are talking from beautiful and very hot Valencia. The summer went by way too fast but it was great, it was so productive and so much fun. I was able to do everything I wanted to this summer; long days at the beach with friends, road trips with my family, Vegas for birthday parties. You know the essentials to having an amazing summer.
Stoli: What is summer like in Newport Beach, CA and how much time is spent at the beach?
Growing up in Southern California is such a blessing the beaches are incredible the parking is a nightmare. I tried to spend as much time at the beach this summer as I possibly could because this weather was too beautiful to miss out on. Whenever I had a spare moment I was calling friends and heading to the water. Even if I was too busy to actually get to the beach because of work, daydreaming about it worked just as well.
Stoli: You are the total package. At what age did you know that you wanted to pursue music and when did it become more than a hobby?
Well you sure do know how to make a girl blush! I knew I was going to be a singer from a really early age but it became more than something I really enjoyed to more of a career aspiration when I was about 11. I was already involved in plays, mostly musicals and even then I knew it was what I was meant to do.
Stoli: How supportive are your parents and how did they raise you that made you so driven & passionate?
My parents are the epitome of support! A lot of artists don't really get the support they need because parents think by choosing this career path it won't get them the success and stability they need. But my parents have always encouraged and supported me in any and everything I have ever done. Even though I begged to pursue my music a lot earlier they wanted me to have a normal childhood; go to a public school, prom, graduate from high school and get a college degree. They always told me to go after what I wanted but education had to come first. I was lucky enough to find a way to balance both. If you met my parents you would understand why I'm as driven as I am – I am their daughter. They are the reason behind everything I do.
"Getting Away"
http://www.youtube.com/watch?v=S5RzUffOFPc
Stoli: You have had musical training from some of the best in the biz. How did that help you take your talents to the next level?
As a singer my voice is my main instrument. It's a constant state of training because you can never have enough. Each teacher has something different to offer and a their own way of doing it. I've had a lot of voice coaches in the past and I will never forget what any of them taught me. No matter how long or short a time I was with them they each gave me something that I still carry with me today and it can be seen through the work I produce.
Stoli: Your new album, 'Getting Away' is out now. How long were you busy writing & recording the album and where was the studio you used?
You have no idea how exciting and at the same time terrifying it is to get that first album out there. It is such a surreal experience when that final product is not just something on a screen anymore but an actual physical thing you can hold in your hands and say I did it! It was a little terrifying at first because this is after all my first album but more than that it is a part of me and giving a part of me to the world and waiting for a response is a scary thing to do but it feels so rewarding. It took almost two years to write and produce Getting Away. I have an amazing writing partner and sound engineer and they both produced my album. It's called SoundHaus Music and they are located in Norco, California.
Stoli: Your songs are personal and your songwriting is mature. How much of your real life do you expose through your music?
All of my lyrics are personal and come from real life experiences. I wrote the song, "Getting Away" after a bad breakup. It was the perfect outlet for me and it really reflects where my head and heart were at the time. There were also social issues that have affected me like teen suicide and that's what "Crying Shame" is really about. "Nightmares" is just what it sounds like, I wrote it about all of the things that scare me the most; spiders, zombies, clowns, and ice cream trucks…yeah I know. I wrote "Crimson Lullaby" after the tragedy that struck Sandy Hook Elementary School. I absolutely love kids, I babysat for neighbors and I was a camp counselor for a few years so I felt compelled to write something to remember all those children. Seconds and Spooky Funky Nasty are my "fun" songs. I like my music to have that alternative rock edge but during one of our studio sessions we just kind of came upon spooky and we loved the way it had this awesome funky sound so I added both to the album to show range and excitement it made the album feel like there was a song for everyone.
Stoli: I love the video for "Getting Away." Who came up with the video concept and what does that song mean to you?
Thanks, making the video was an unforgettable experience. It all started with Getting Away – it was the first song recorded and completed. The video concept was a collaboration between my momager and I. We both really thought for my first music video it should be me on stage playing with the band just so people could meet me in a way and I could say, "Hey this is me and this is my music" and it just rolled from there. As I said before I wrote this song after a bad breakup and I was angry and hurt like most people after things end. Not exactly Alanis Morissette's "You Oughta Know" but you get where I'm coming from. I also wrote this song with an alternate meaning. Getting away from you, your lies, and your secrets but I'm also getting away with secrets of my own…revenge tastes so sweet. It was the perfect middle finger song and I had a blast recording and performing this song.
Stoli: When you are listening to music do you like to stream music or do you buy downloads and do you prefer smartphone, tablet, or laptop?
I listen to music everyday all the time. Whether it's singing with my headphones in, having mini dance parties with friends at break time, or even doing homework I always have music playing. I stream it, I download it, I listen on my computer, my smartphone, the radio you name it, music is happiness.
Stoli: If we were to hangout in your town, where would we go for live music?
There is an amazing bar and restaurant called 3 Thirty 3 Waterfront it's right on the water in Balboa and usually always a really interesting sound flowing through it. Another great place is actually a family friends place, La Cave. They have a really nice range of music from Dj's to a nice instrumental piano, they love to keep it interesting. This is going to sound a bit commercially but oh well, if you're ever in the mood to listen to some nice live music and do a little shopping at the same Fashion Island Mall is a great place for that. When I'm up at school some great LA places are of course the always amazing House of Blues. But as for a more clubby feel the Avalon is the next best thing. It's so much fun to watch and dance to the music coming from on stage it's always a good time.
Stoli: What is coming up for Sarah Schulte and where you @ online?
I'm always trying to stay busy and being in college makes it easy to do but I've started writing songs for my next album which I'm really looking forward to sharing with everyone. I have a website so fans can find me at SarahSchulteSinger.com and at Facebook.com/SarahSchulteSings and on Instagram at SarahSchulteSinger. Thanks!