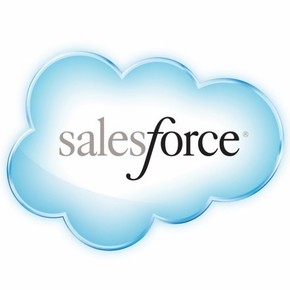 Organizations invest in Salesforce release to improve efficiency and performance. They always need to do this using the least resources. As a salesforce developer, you should realize the importance of offering salesforce solutions to clients that are simple to use and allow them to access data online as well as offline.
As an organization, you need to think about the best ways to use salesforce to boost your business's productivity while considering efficiency. You can give salesforce training to your employee which will help you to work more efficiently.
Here are some ways to do this:
Step 1: Leverage the value that salesforce has to offer
Many businesses do not know how to maximize the potential of salesforceand other solutions. Learning how to leverage value of these solutions will ensure that you make timely decisions that will translate to productivity. One way to do this is to work with developers who are able to integrate complex systems of organization data and create insight with your clients and investors.
Leveraging value also allows you to take advantage of designs that your clients will find easy and convenient to use.
Step 2: Be a customer company
The solutionallows you to connect and interact with your customers in a new and better way. Your business is only as strong as the clients it has. When you use salesforce to connect with customers, you will not lose your customers to your competition. Studies show that almost seventy customers leave a business because of poor customer service.
Some of the ways that you can become a customer company is to use salesforce and connect with your customers in social media and other community groups. When you use Salesforce api that allows cloud computing and integration of mobile applications, your customers will always interact with you concerning their needs and concerns. With good customer service, you are able to still maintain the growth of the business and manage economies of scale.
Studies show that customer companies are able to improve their revenues by at least thirty percent every year.
Step 3: Sell your business products and services as a team
If your sales force does not work as a team, there will always be poor quality in data and less social interaction or insights with your clients. Finding information will be challenging and the business will underperform. Your business cannot suffer from a poor selling process.
Salesforce solution allows you to work as a team. Your business will be able to improve in productivity and performance through communication with customers and the sales force. You can access your accounts as well as business contacts with a simple click. The data of the business will be accessible in a timely manner. You also have the opportunity to cross sell or up sell.
With dissemination of accurate information at the appropriate time, you will be able to see the effect that this has on your business.
When you consider these steps, you will begin to see an improvement in the visibility of the business to potential and current clients. Salesforce release allows access to the business' analysis and offers reports in a timely manner. If you want to become a customer company, then you should consider this solution.