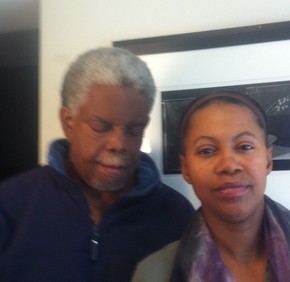 Hello to all Skope lovers out there, so nice to see you again. There is so much exciting things going on in the world besides war, Ebola, poverty, so lets try and focus on that for a moment. In music news, Splice, a cloud-based platform for music creation, collaboration and sharing announced it has raised $4.5 million in a Series A round of funding led by True Ventures with participation from Scooter Braun, Tiësto, Steve Angello, AM Only, WME, Plus Eight Equity Fund LP, as well as existing investors such as Union Square Ventures. Check it out at splice.com and create music with people you might never meet in person. In other news, as the FCC's Open Internet reply comments period comes to a close, Future of Music Coalition has submitted official comments to the federal agency blasting the arguments of the big ISPs and wireless providers, saying, "Nothing in the ISP arguments in any way convinces us that broadband Internet service should not exist under a common carrier framework." I could not agree more! Anyone who is married with children knows that it is not easy. One day you are up and the next day you are down. Well I have brought in Giggling While Walking who are musical prodigies who found love through music. The duo have just released an album, 'Bliss.' I have learned so much from speaking with them and I think you will too. Join us as Giggling While Walking speak on music helping their marriage, growing up playing music as child prodigies, the US bombing of Iraq and Syria, and so much more!
Stoli: Where are we talking from and are you excited for the fall season?
Allen: Southern New Jersey, South Jersey as it''s known by. I grew up here, simple living, trees, back yards, nature. Forty minutes to Philadelphia, about two hours to Manhattan. Liking the cooler weather, expecting to hunker down in the coming of winter, a nurturing cocooned time to come. Quietly, we are also preparing our live show for appearances planned in the future—will keep you posted.
Stoli: I love the name of your group, how did you decide to call yourself Giggling While Walking?
Allen: Just a simple kind of inspiration, and editing, the names we come up with kind of quietly emerge and land in our minds. In our first project together we were working with a possible album cover. We came up with stage names, "T. S. and Mandolin Suite", that we called the act, with Giggling While Walking" as the album title. We called the type of music genre of the album "Nouveau". Turns out, we loved the name "Giggling While Walking" so much we decided to call the act by that name, called the album "Nouveau", featuring "T. S. and Mandolin Suite". "Giggling While Walking" seems to describe an idea we like, a happy, innocent, state of being.
Stoli: Allen & Lanchere have been making music for decades. What is the key that makes your musical marriage work so well?
Lanchere: For me, the key that makes our musical marriage work is remembering that we are both artists. The respect I have for Allen's talent allows me to remain true to myself. I love the fact that Allen allowed/insisted that I stay true to the artist side of me as I reveled in being a newlywed and mother when we first married. All of our albums have occurred amidst nursing children, working, and oh yeah…laying down a track. Allen's determination to complete albums kept me in the loop. The platform we've created as parents makes it easy to give him the space he needs as an artist.
Allen: I think it is because we are so thankful for each other and thankful for our uniqueness and the artistic sides of who we are. To add to our marriage relationship knowing the artist part of each other, is an intuitive, unspoken "feel", in our communication, that we express.
"Bliss":
https://www.youtube.com/watch?v=_fRhmpac7XI
Stoli: How has music helped strengthen your marriage in life and would you suggest to others sharing your life passions with your spouse?
Lanchere: Music is our common thread woven into the fabric of our marriage and family. It is indeed important to share individual passions with your spouse. Valuable knowledge can be gained when these passions are shared and you get a chance to get acquainted on a deeper level.
Allen: The day I proposed I was working on recording music. Early on during that first album I realized, "I don't want to go on tour without my wife"! I brought her in with some of her songs and some vocals on some songs I wrote. Since then, while having children, raising them in early years to now, we were a family that made albums. About every 3 years an album would be finished and distributed. Hardly anyone knew about us, just close friends, but highly personable and artistic, some were audio engineers, visual artists, and fellow musicians. Making albums is just part of our whole family, and strengthens our marriage, with that creative outlet and voice.
For others, I would only suggest quality time communication, and really talking to each other, choice quality moments and discussions. Also, to include one's spouse into the world of your passion would deepen understanding and really strengthen your relationship and probably strengthen the passion itself. Perfect sounding board.
Stoli: You both were child prodigies in music. How did your family nurture and support your musical talents and how did they know you were so blessed with this gift?
Lanchere: I started playing by ear when I was five and my family began to give me piano lessons. My talent was nurtured by everyone around me (family of musicians, teachers, and visual artists), classical training in the arts, church, and the freedom to decide what I wanted to do with it.
Allen: When I was 5 years old in first grade, my older brother brought home a form to order and learn to play an instrument. The form was for 5th or 6th graders, but he didn't want to play. My parents asked me if I wanted to, and I thought about it for just a moment. I said I'd like to play piano. They didn''t offer piano, but I could choose a clarinet. (Whatever that was…). I was reading music at 5 years old, and they let me continue! My parents were always in the audience, for elementary band, high school band. Saw the Beatles! Ed Sullivan! Picked up guitar! My parents were in the audience for all the rock band concerts too.
Stoli: When you are playing & writing music, what do you see mentally and how has music helped you excel in life too?
Lanchere: When I play music, I hear and feel. Writing music happens two ways for me, inspired and predetermined. The latter happens if I want to write a particular type of song for a specific genre. Mentally I may see the song being performed and possible settings. Music has helped me excel in life through the mental discipline it requires; it also gives me a place to put melodic creative emotion. I hear different languages as melodic structures also—everything has a rhythm. Listening to other artists is another helpful tool I use. Allen makes it easy to play music together because he creates a profound lyrical canvas full of tangible structures of rhythms and melodies.
Allen: In writing, I sit with pen and a large piece of paper, for scribbling, editing, etc. The first word comes, then a phrase, until it comes to a natural close. Then some editing and looking at what I have, and the start of understanding the song itself, what it is meant to be and what it will be when it "grows up"… Then I create an accompanying and complementary guitar part(s), along with a click percussion assignment mostly bongos, for the backdrop. That's how I write, starting with the words, one word or phrase at a time that gently enters my mind. Playing is to let the performance simply happen, as clear as I can, without over thinking, or judging. It's more natural like that and I think the words of the lyrics, as actual thoughts so the performance is more a communicating the words, like talking and connecting to an audience. Both recording and live.
Music adds so much! Being true, being a true person in all walks of life, caring, caring for people, and family. Being artists adds an internal discipline and quality that helps toward being a better person.
Stoli: I have your album 'Bliss' playing. How long were you recording this album and where did you record it?
Allen: "Bliss", our 6th album was recorded in our home studio. By home studio, I took that as meaning unlimited studio time. It took about one year to complete the album and have it mastered. Some of the time was spent remembering engineer chops on my DAW, but mostly, going much deeper into the mix-down engineer skills and knowledge. A deeper understanding of the "Cool Edit Pro" DAW I've used for years, brought me close to mix-down engineer chops perhaps that a major label might use. The intensity, thickening the vocals much like the 48 channel major studios would perform, just a much deeper understanding and utilization of the depth of features. Disc Makers mastered "Bliss". I think they did a wonderful job. I gave them major label quality mix-down tracks, zero noise-floor giving them full authority to use their expertise.
Stoli: This is your sixth album. What sets 'Bliss' apart from the rest and where can we stream or buy the album?
Allen: Our artists' owned label is "Og People Records" at http://www.ogpeople.com you can both stream the entire album, and buy iTunes, Amazon mp3, and CD's at Amazon.com This album is meant to "land" in rotation at Adult Alternative radio stations. We like the somewhat older and more mature market, and the quality of music in this genre.
Stoli: The recording quality makes this album very personal like you are in the same room. How did you accomplish that and was that your intention?
Allen: Oh yes! People who have the CD play it regularly as a staple in their personal lives. They use the album in unique ways because the album takes listeners to a special and unique "place". There's a sense of immediacy perhaps in the vocals, as you described, but that was something that developed in the style of recording. That was something I noticed early on, that it plays well at home, on a home stereo or car, and that one "experiences" the album as a whole. In the liner notes of our artists' owned label Og People Records CD release, it says, "… an after work album to unwind, to clear one's thoughts. A good companion to life. The role of an album."
Lanchere: This album allows the listener to feel vulnerable in a safe environment.
Stoli: I love the song "Time." What is that song about and when did you write it?
Allen: I don't "write" songs per se, songs are almost dictated to me, words and phrases at a time. That is how almost all of my songs were written. I always have a sitting of lyrics first, pen on paper where it makes a dot underneath the ballpoint. Then I write the first word that comes to me, whatever it may be. The next, etc. until there's an end point. I "wrote" the song specifically for this album.
Lanchere: "Time" is about recognizing what is often overlooked and appreciating it—as simple as it is no matter how often its been seen.
Allen: Reflecting, I think it's about living life with the one you love.
Stoli: Last night President Obama said the USA will bomb Syria and Iraq. Do you feel we need more war and should we not focus on the many issues here at home?
Allen: The White House and its cabinet definitely multi-task. The focus is just the hottest news.
Based on the level of unbelievable atrocities, it is America's duty to do something about it. The consequences of not doing anything are worse. Limiting the effort to highly organized air strikes seems to be the key in my humble opinion. I am sure that issues at home are being worked on as well however complex, with the balance of power, and constitutionality of things.
Lanchere: First, I would like to thank all of the people who have served and continue to serve in America's armed forces. America's responsibility is two fold both national and global. No, war should not be considered since many soldiers were finally able to come home to their families, but it may be necessary according to experienced advisors. Honestly, America's national issues that really need to be addressed seem to be ongoing much like the conflict in Syria and surrounding nations. The best we can do as Americans is appreciate our freedoms and collectively create peaceful communities.
Stoli: What is coming up for Giggling While Walking and where you @ online?
Allen: Immediately, we're working on a level of live show production, and honing those types of chops. Through additional avenues more people will start to hear about us and and the album, while waiting for others. Hope to catch the attention of a significant record label or two in the process, for more support at that level.
I thank you huge! For recognizing this work, and showing it to the world! This means so much to us.
http://www.ogpeople.com
(Our website and artists' owned label Og People Records site, 3 videos,
full album streaming, iTunes, and Amazon mp3, CD sales)
https://www.youtube.com/channel/UCo_UTtAZQABermPeLMvlKrA
(Giggling While Walking youtube channel)