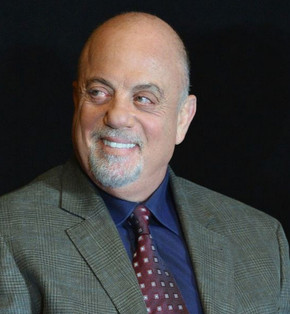 For many celebrities with significant earnings, having a lavish home is pretty much expected. After all, when you get paid a lot for what you do, you probably want to invest those earnings into something grand and imaginative. Mansions are commonly associated with the rich and famous, and here are five unbelievable celebrity homes.
Jerry Seinfeld (The Hamptons, New York)
Comedian and TV icon Jerry Seinfeld enjoyed great success after creating the hit show Seinfeld that lasted nine seasons. Being popular in not only the United States but all over the world, he earned quite a pretty penny. With his fortune, Seinfeld was able to buy a nice, elegant home in the Hamptons. The property has its own baseball field since Jerry is an avid baseball fan.
Oprah Winfrey (Montecito, California)
With a very successful show that ran for 25 years (1986-2011), Oprah Winfrey has earned significant wealth, allowing her to invest in an extremely large and extravagant mansion. The home is comprised of 6 bedrooms, 14 bathrooms, a series of fireplaces, a movie cinema, and a lake for her personal exotic fish collection. Even with her huge success and investments, Oprah is known for giving back to others, and showing great generosity.
Bill Gates (Medina, Washington)
The founder of billion dollar corporation Microsoft, Bill Gates is has made a lot of money, and is considered one of the richest people in the world. His house is worth $147.5 million, and includes a total area of 66,000 sq. feet and a well-equipped library (Bill is a very avid reader). The technological pioneer resides in quite a fancy mansion suited to his specific tastes.
Billy Joel (Miami Beach, Florida)
Musician Billy Joel owns a 303,310 square foot home located on an exclusive island. The property has its own pier, outdoor kitchen, swimming pool, boat slip, and patio. Even with its fairly weird overall design, Joel says he just likes things done that way.
Will Smith (Calabasas, California)
The Fresh Prince, Will Smith has achieved great success in the film and music industry. So much so, that he was able to purchase a huge home and property that includes a golf course, basketball courts, and numerous luxuries. The place was so grand in size, that it eventually got its own zip code.
Money and fame are some things sought after by many, but only achieved by few. For those fortunate enough to enjoy great financial success, luxury is an afforded privilege. These celebrity homes show big imagination and deep pockets. For a smaller scale dream home, there are Victoria custom home builders available to construct the perfect palace, or even simple home renovations in Victoria.