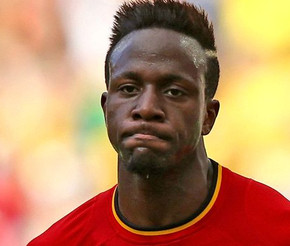 This year's World Cup created some new stars for the world of soccer to recognize. While most were already well known in their home countries, the global stage provided by the World Cup shed light on just how good these players are, and what they bring to the team.
James Rodriguez
The aggressive midfielder from Colombia has a knack for scoring and setting up his teammates. It was only a year ago that he signed with AS Monaco of the French League for over $60 million. This year, many considered him to be one of the elite World Cup players thanks to his tournament best 6 goals. He's only 22 years old, and will likely become a global icon within the next few years.
Keylor Navas
The Costa Rica goalkeeper allowed merely two goals during five matches, and saved over 90 percent of the shots he faced. He was absolutely superb in his final match versus the Netherlands. He lead La Liga in save percentage and saves last year, and will be wooed by an array of clubs this upcoming offseason. Look for him to score a rich contract and become a household name in whatever city he ends up in.
Xherdan Shaqiri
Shaqiri, a midfielder for Switzerland had the coolest name in the World Cup yet his play was worth paying to attention to as well. He has earned the nickname "Power Cube" for his amazing ball skills and compact stature. He scored a hat trick versus Honduras, and he'll soon be one of the highest paid footballers in the game with either his current club, Bayern Munich, or another team that strikes his fancy.
Divock Origi
Origi, a striker for Belgium is merely 19 years old, and made waves at the World Cup. He was a backup on his regular club in France, LOSC Lille, until only a few months ago. His play against Algeria opened up plenty of eyes and he eventually supplanted Romelu Lukaku as a starter for Belgium.
Marcos Rojo
The Argentinian left back and center back normally plays for Sporting Lisbon, but drew acclaim for his play in the World Cup. He was Argentina's premier back line player during the tournament. He's only 24 years old and is garnering plenty of attention from the elite European squads.
If you are pursuing a masters in athletic administration or coaching, you should stay on top of the rising stars in every sport, including soccer. While Americans might not celebrate soccer like the rest of the world, a well-rounded sports fan of any nationality should be aware of the game's elite players. After all, soccer is the most popular sport in the world.