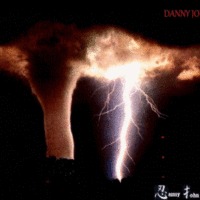 It's fusion, Jim, but not as we know it. Mind altering jazz-metal for the thinking music aficionado.
https://soundcloud.com/dannyjohntrio/sets/mr-twister
Opening with the spiky 'Drift', it's immediately clear that this is a band that ventures into the unusual, the experimental, and on occasion the downright bonkers. The track's frenetic and splintered riffing skitters madly throughout its nine minutes of madness before coming to a shockingly abrupt end, leading into the warbly deep tones of 'Would', where the guitar works in tandem with the sly bass work, and by the end things wander into a dreamy Miles Davis style noodling. By this point it becomes quite obvious that this isn't really going the be the most mainstream or accessible of recordings, but its going to be a goldmine for anyone with a musically open mind, who will no doubt relish the metal-jazz-funk fusion that's on offer here. The title track, 'Mr Twister' shifts playfully between softer and louder tones, echoing the post rock tradition of quiet-loud-quiet-loud, but here the Danny John Trio manages to deliver their own take on that method, dousing it in metal and giving the whole thing a damn good shake. This is an album that delivers on so many levels, with plenty of rabbit holes to get lost in, so let Mr Twister carry you away.
By Chris Marsh