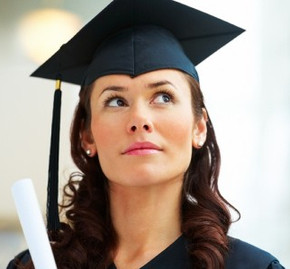 If you are headed into your final year of college, you're nearing the end of a long journey. While it is tempting to slack off and do as little work as possible in your last year, don't give into the temptation. Take a look at some tips on how to approach your senior year of college with the right attitude and a mind ready to succeed.
Take Advantage of Career Services
Every college has a Career Services department to assist graduating students with the employment search. Lean on these experts for assistance in nabbing an internship or an entry level position. Some firms even offer students pursuing a master's degree in electrical engineering from Ohio University an official employment offer before actually graduating. Beat the rush and set up interviews before your peers. Your initiative just might pay off with the extension of a job offer in the months before you graduate.
Get Your Honors Thesis Out of the Way
If you plan on graduating with honors and have to complete an honors thesis, don't let the project extend into the second half of your senior year. Complete the thesis as soon as possible, preferably before the end of the first semester so that you can focus on job searching and other big projects in the second semester. Check with your thesis adviser to see if you can work on the brunt of the thesis during the weeks or months leading up to your senior year.
Take More Classes in the Year's First Semester
Front load your senior year classes so you can participate in an internship and look for employment in during the second semester. This way, you'll be able to relax a bit at the end of your final year of college instead of cramming in a bunch of credits, and possibly burning out just before you cross the finish line.
Coordinate Graduation Plans Far Ahead of Time
Don't assume that your family is keeping track of your graduation ceremony date and all of the accompanying events. Be proactive and tell all of your family and friends exactly when you'll be graduating, and what sorts of events are included in the celebration. This way, they'll be able to plan ahead and everyone who is important in your life will be there for your big moment.
Follow the advice set out above and you'll breeze through your final year of college without any major problems. Remember, how you finish is just as important as how you started. You're almost there, so keep on trucking and you'll be gainfully employed by this time next year.