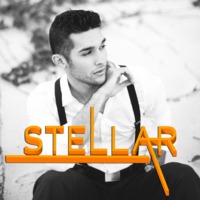 Positive, upbeat, and filled with sounds that will cheer you up this summer, Stellar's latest track, 'Fight For Love' is one of the happiest electronic pop song's you'll hear today.
https://soundcloud.com/stellar4u/fight-for-love-singlefree-download
It's easy to be immediately reminded of Cheryl Cole's similarly titled 'Fight For This Love'. That song was altogether darker in tone – Stellar's music here is entirely different in its approach, with its blaring sirens and organs that take the track up, up, upwards towards the stratosphere. The lyrics show a sense of desire and determination; "I'm gonna fight for this love / Cos I know that it's there / I'm gonna push a little more / Just to show that I care." Once the second verse kicks in, the snares are hard hitting and punchy, leading into a built up chorus that features a variety of textures layered out that allow the ears to investigate the various sounds and tones that have been employed.
As this summer draws to a close all too quickly, this is a song to hold on to to keep the good times rolling and positive vibes buzzing. Get hold of it while it remains available as a free download, add it to your party playlist, and get your groove on.
By Chris Marsh