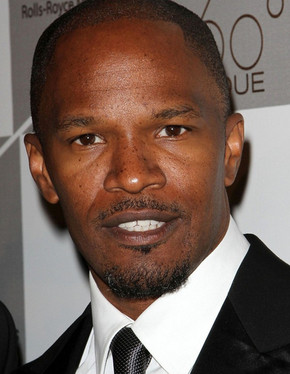 Some celebrities take all their wealth and influence for granted. Others make an effort to give back to those who are less fortunate. Here are just seven world-famous stars who have offered time, money, or advocacy for people with disabilities.
Deborah Ann Woll
She may bite a few necks on True Blood, but the real-life Deborah Ann Woll is a long-term advocate for blindness due to her boyfriend's choroideremi, a condition that causes degeneration in the eye. In a unique twist, she'll also be playing the on-screen girlfriend of a blind man in the upcoming Daredevil.
John Stamos
An active philanthropist, John Stamos has endorsed everything from the Vanguard Cancer Foundation, to Project Cuddle. He's made the most strides, however, as a disability advocate, raising awareness for special needs and even entertaining at the Special Olympics Prom in 2008.
Tim Allen
Tim Allen has supported dozens of causes in his career, including the Special Olympics, and charities like Neurofibromatosis Inc. He's also donated money to the National Down Syndrome Society (NDSS) and participated in fundraisers and awareness campaigns for those with disabilities.
Eva Longoria
Eva Longoria's sister was born with special needs, so the actress has a soft spot in her heart for children who struggle with developmental or intellectual disabilities. This tenderness would eventually lead her to found Eva's Heroes, a program that offers year-round games, activities, and enrichment programs for those in need.
Jamie Foxx (Photo)
Jamie Foxx is one of the most active celebrity advocates for Down Syndrome. Not only has he raised funds and awareness for organizations like the Global Down Syndrome Foundation (GDSF), but he's also participated in events like the "Be Beautiful Be Yourself Fashion Show," a professional runway event featuring models with DS.
William H. Macy
After playing a man with cerebral palsy in Door to Door, Macy became an ambassador and spokesperson for the United Cerebral Palsy Association (UCPA). According to disability advocates in Maryland, he's also donated generously to the Alzheimer's Association, the Eva Longoria Foundation, and Homeless Not Toothless.
Jessie James
Country singer Jessie James co-founded an organization called Decker's Dogs in order to provide disabled veterans with service dogs. Working together with the Freedom Service Dogs of America, they hope to eventually expand their services to children, active soldiers and the developmentally delayed.
These are just a few stars who are using their fame and fortune for good. Expect this list to expand as more and more people become aware of disabilities, and how they can help those who struggle with them by their own work, link to non-profits, and more.